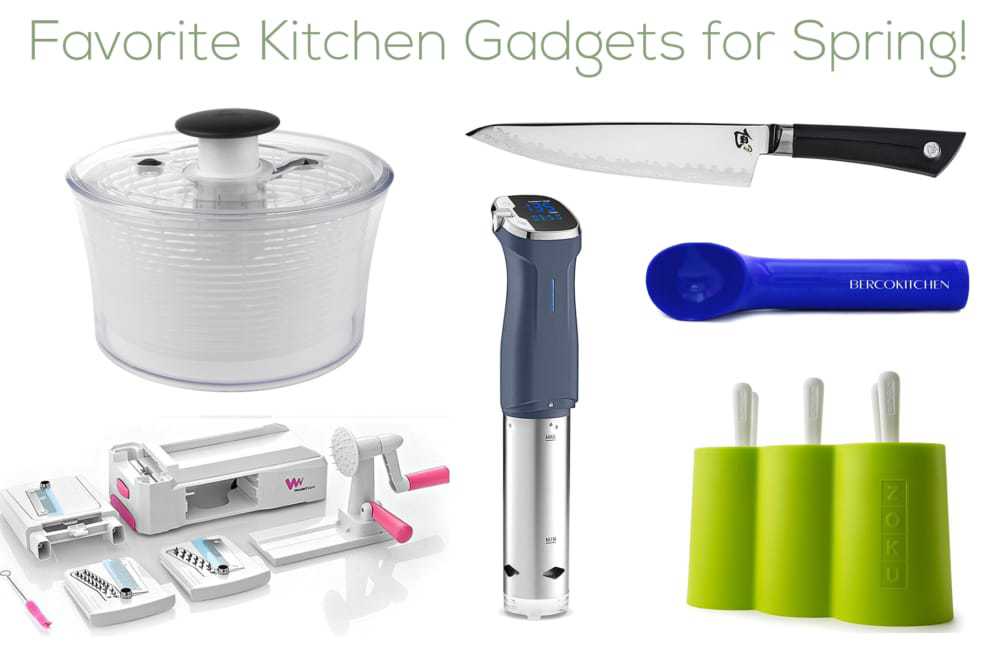 I think we can all agree that Spring and Fall are two truly lovely seasons. I have friends who tend to hate summer or winter, but living in Tennessee, we have the luxury of experiencing all four season and I find I look forward to and love each and every one.Whether new blooms in the Spring, warm Summer nights, the smell of the leaves drying in the Fall, or soft flurries in the Winter, each season has its own enchanting elements. And as the weather changes through the year, so do the flavors and variety of food we gravitate towards. This time of year I can't help but long for fresh veggies, ripe fruits, yummy frozen treats, lighter weeknight dinners, and back-yard cookouts with all the traditional sides.
Today I'm highlighting my Favorite Kitchen Gadgets for Spring – all of which were nominated for the Spring AOL Food Awards!! Whether you're looking to trade in your traditional pasta for a fresh veggie pasta, on the hunt for the perfect popsicle mold, or desperately needing a new chef's knife, check out these amazing products below! And for recipe ideas to go with each of these creative kitchen tools, I've also included links to several of my favorites!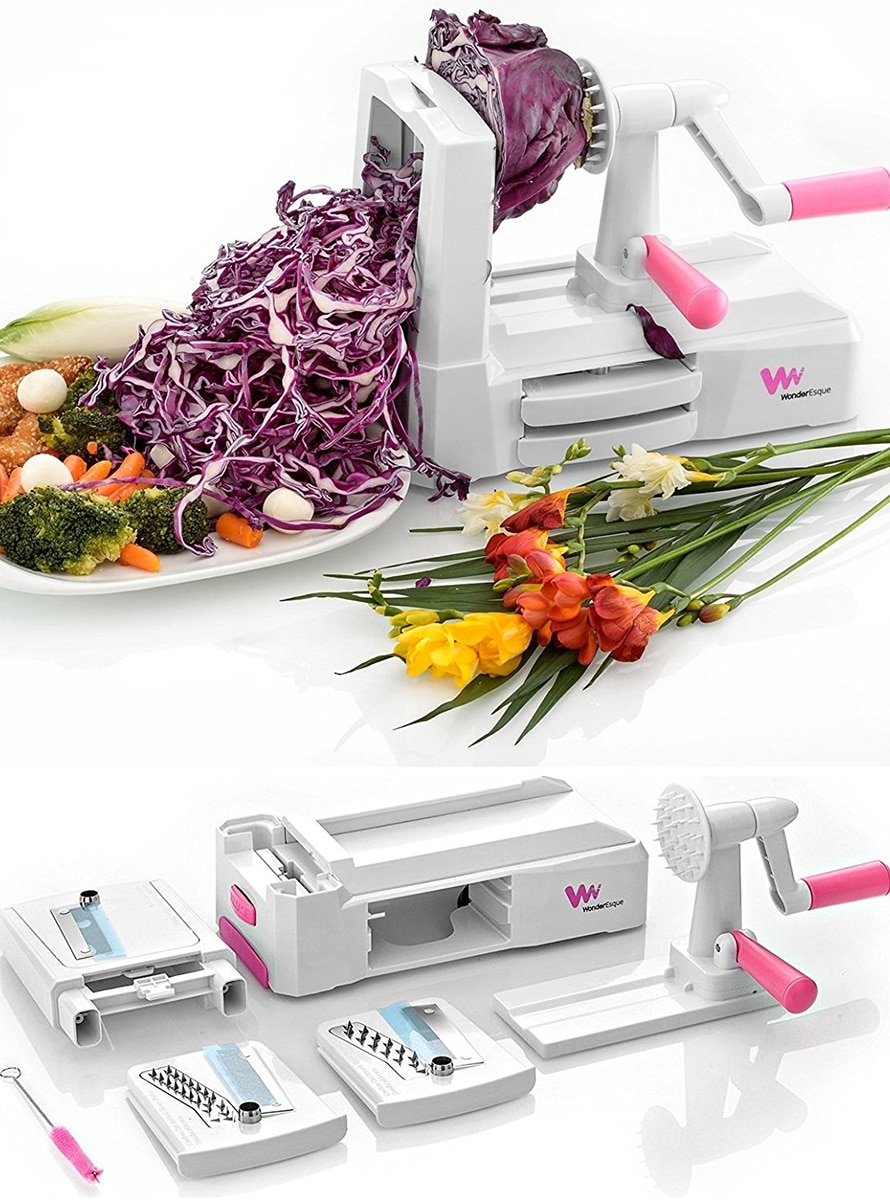 This spiralizer has been the # 1 top rated spiralizer on Amazon for the past 14 months.

Included are the WonderEsque Tri Blade Vegetable Spiralizer + free cleaning brush + 3 Bonuses (10 Recipe e-book + Video Tutorials + Tips & Tricks E-book) + A Printed manual.

3 sharp stainless-steel blades that cut quickly leaving you with perfect veggie spirals: Thick Spirals, Thin Spirals and Ribbons. The other 2 blades store neatly in the spiralizer when not in use. Works for zucchini pasta, beetroot spirals, potato fries, curly fries, squash, sweet potato, onions, paprika.

Intelligent Break Apart Design allows it to perfectly fit in a drawer. This Veggie Spiral Cutter is 40% smaller, fits in every drawer and it is perfect for small kitchens or those with limited storage.

Easy to Clean –

It breaks into multiple pieces so you can wash them separately. Contains superior vacuum based section that secures the Spiral Veggie Machine on your counter.
You can read more about this WonderVeg Spiralizer
here
! And for a list of some of my favorite spiralized recipes, check out the list below!
Favorite Spiralized Recipes: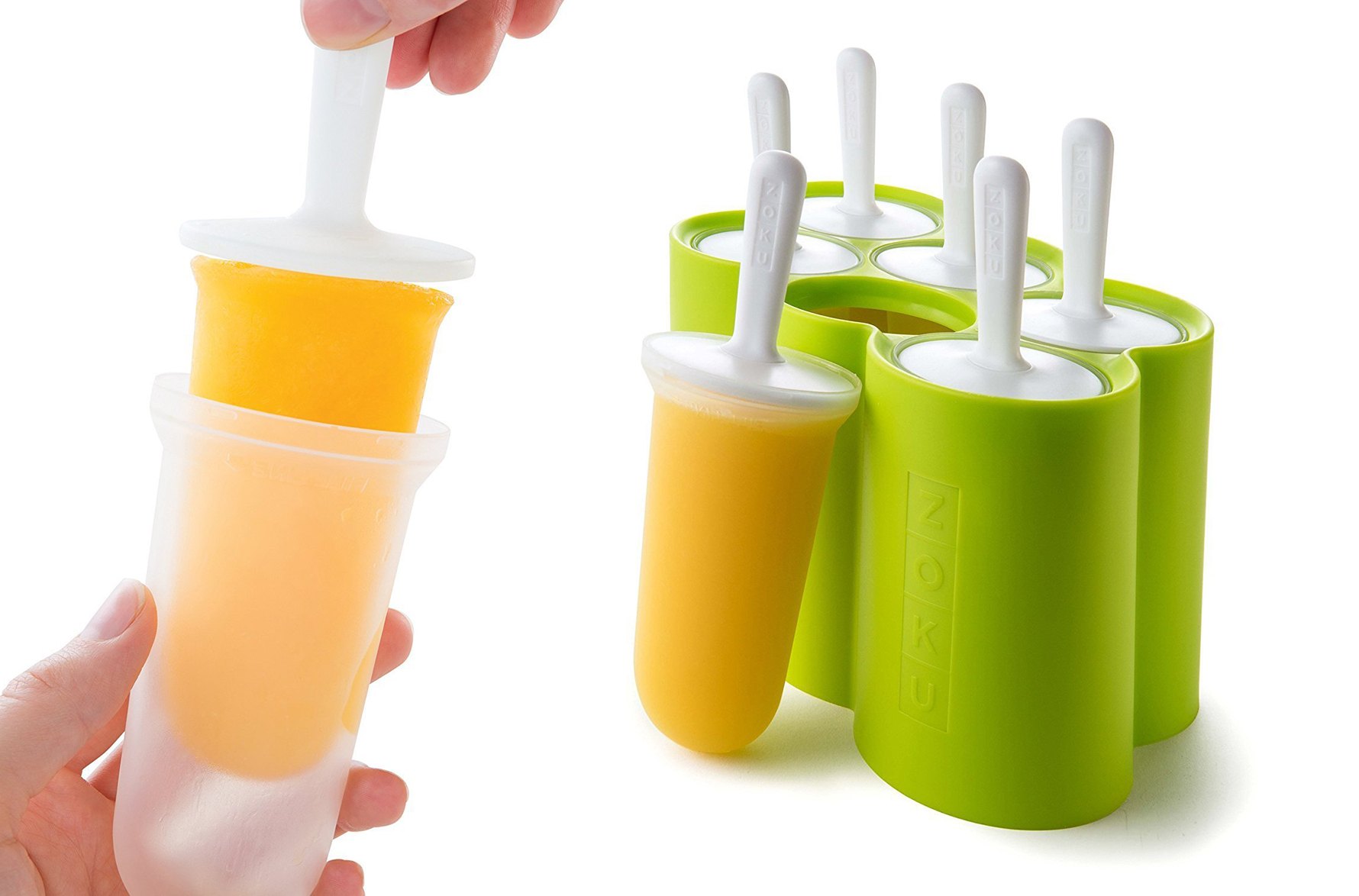 Zoku's Classic Pop Molds let you create 6 pops with a classic shape; About 3.1 fluid ounces each

Great for families and parties

Each Classic Pop Mold features a stick with drip guard

BPA and phthalate free

Hand wash with mild soap and water
You can read more about Zoku's Classic Pop Molds and other great products here.
And for a couple of fun ways to use the pop molds, try my ProYo Dark Chocolate and Vanilla Bean Fudge Pops with Chocolate Hazelnut Butter or Strawberry Banana Cheesecake Popsicles!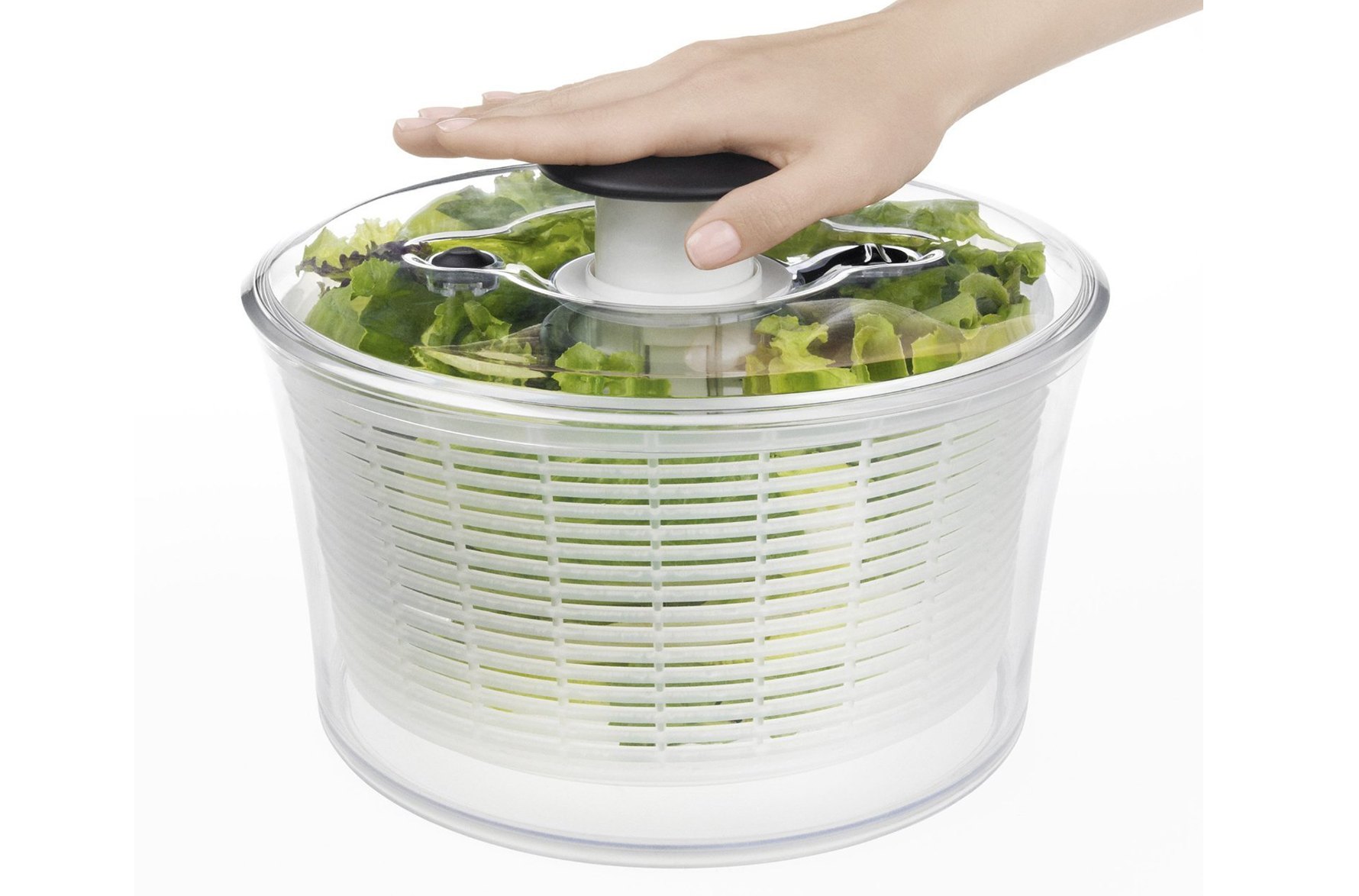 Easy, one-handed operation with patented pump mechanism and brake button

Soft, non-slip knob locks down for storage, and a non-slip ring and wide base keep bowl steady on countertop

Elegant, clear bowl is perfect for serving, and basket can be used separately as a colander

Clear, flat lid allows for convenient stacking when not in use, disassembles for easy cleaning, and parts are top-rack dishwasher safe and BPA Free

Capacity 6.22 qt bowl, 4.95 qt basket, Dimensions 10.5" x 10.5" x 6"

Recommended by America's Test Kitchen
You can read more about OXO and their products here.
For some of my favorite salad recipes, check out the links below!
Favorite Salads:
Modern Commercial-Grade Design that won't corrode. Made of Solid Aluminum and coated in durable enamel that will last a lifetime.

Antifreeze handle uses your own body heat to effortlessly slice through hard frozen ice cream, gelato, sorbet, Italian ices and healthy low-fat frozen yogurt!

Comfort Grip fits all hands big and small with no sharp metal corners so kids can scoop their own cone.

Curved Scooper Shape creates perfectly portioned scoops with no need to defrost your ice cream and also effortlessly dishes cookie dough.

Limited Lifetime Manufacturers Warranty means we stand behind our kitchen products and our customer's satisfaction is #1
You can read more about Berco Kitchen here. And for a few of my favorite healthy ice cream recipes, check out the links below!
Favorite healthy Ice Cream Recipes: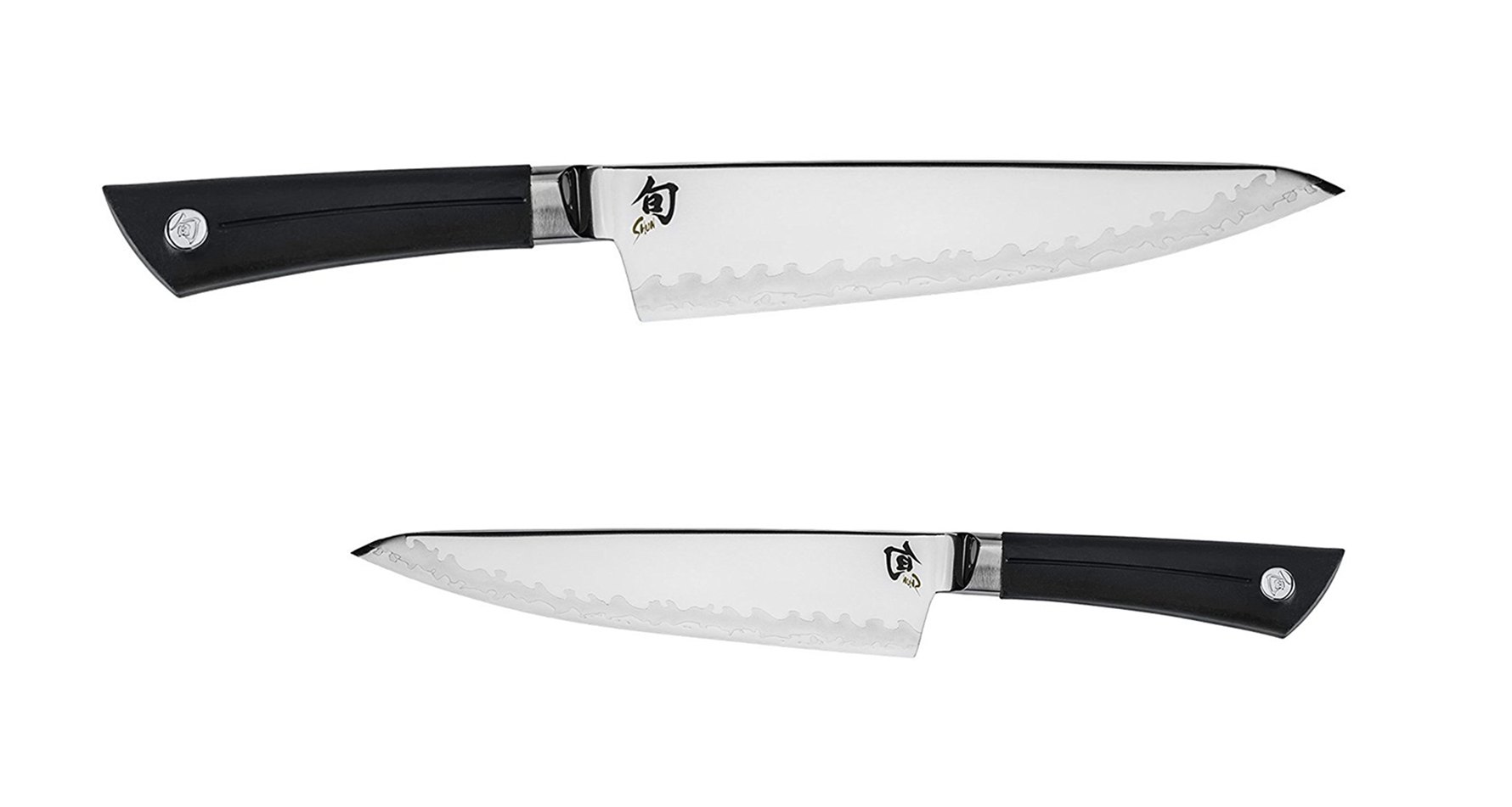 8-Inch Sora Chef's Knife by Shun

Sora knives feature a VG10 cutting core with stainless steel on either side, creating a san mai edge that provides stain resistance

Blades have a mirror-polished Japanese 420J blade upper and a 16-degree cutting edge on either side

Made with a traditional handle design in easy to care for textured TPE polymer

Hand wash only; made in Japan
You can read more about Shun's Chef's Knives here. I love how sharp this knife is and how easily it chops through sweet potatoes and other root vegetables – for a list of some of my favorite recipes, check out the link below.
Favorite Root Vegetable Recipes:
EASY TO USE: Remarkably intuitive with predictable results. This is the easiest and most delicious way to prepare food.

CREATE RESTAURANT QUALITY DISHES: Once only an option for high-end eateries you can now create perfectly cooked dishes that look and taste amazing!

RELIABLE AND QUIET OPERATION: Fits almost any pot with our strong-grip clip. Cooks precisely and quietly with temperatures up to 194 F and a +/- margin of error of less than 1 F. ETL approved

HIGH-END FEEL – LOW-END MAINTENANCE: Removable sleeve allows for easy cleaning. Choose the correct time and temperature easily with the smooth scrolling selection wheel.

FREE BONUS included in purchase: a cookbook with tried and true Sous Vide recipes for every dish that will impress. For the more daring chef, a handy chart to help you figure out the right temperature and cook times.
To read more about Sous Vide and their innovative products, click here!