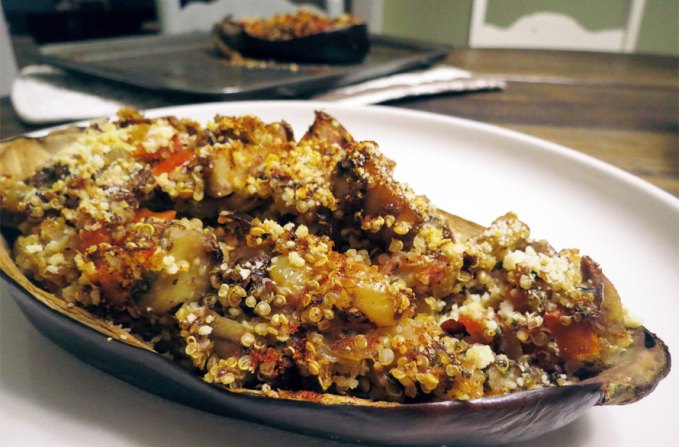 I've always been a bit intimidated by eggplant. There's really no reason for this intimidation, it's just there. My first experience with it was years ago when my sister Jana was nine months pregnant and ready for my little niece to make her appearance. In our efforts to see if there was something she could do or eat to help move the labor along, we read about eggplant parmesan, and the suggestion that it could help induce labor. So we thought, why not? Sounded better than drinking castor oil.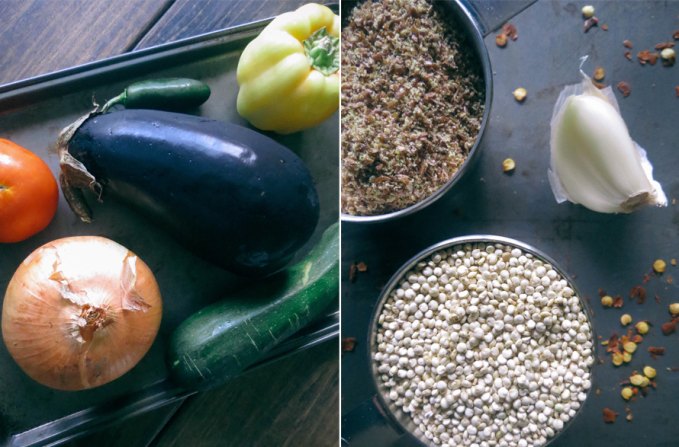 So to the grocery store we went in search of the needed ingredients and since she was very pregnant and quite exhausted for obvious reasons, I was in charge of the cooking. Now I was quite a bit younger and my taste buds were much less mature, so whether it was the recipe, the eggplant, or the cook (me), we were both pretty disgusted. Of course she had more incentive to eat it, and me being the good younger sister that I am… laughed and made fun of her while she shoved it down, desperately hoping it would bring on the labor. Sadly it did not.
Anyway, I picked up our CSA from Delvin Farms this week and knew when I saw the eggplant that I'd have to give it another try. I'm happy to say that tonight's dinner was much better than the long ago eggplant parmesan and from this point on, my fear or intimidation of this deep purple vegetable is over!
I found this recipe online for Veggie Stuffed Eggplant from Taste of Home and adjusted it slightly to use the items I had on hand. It was the perfect list of ingredients as it called for several of the other items that came in my CSA. Quinoa seemed like the perfect pairing for the dish due to the additional fiber and protein it adds to the dish.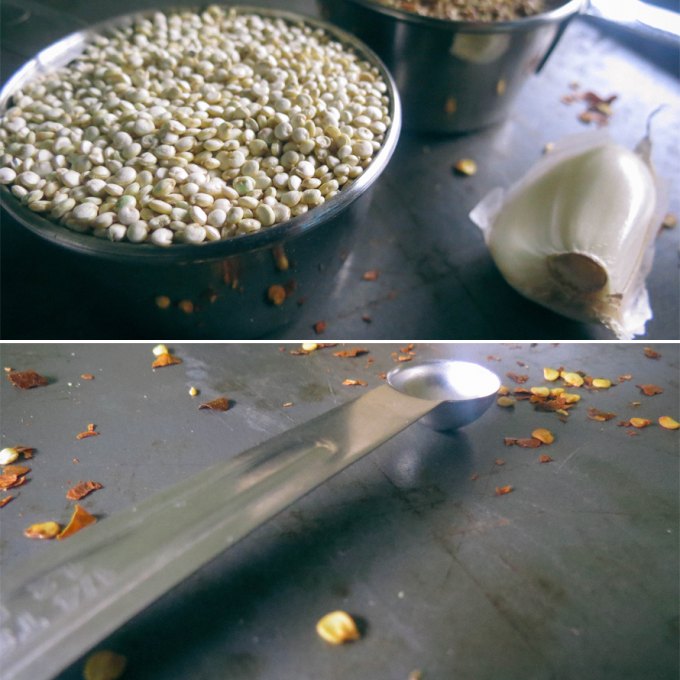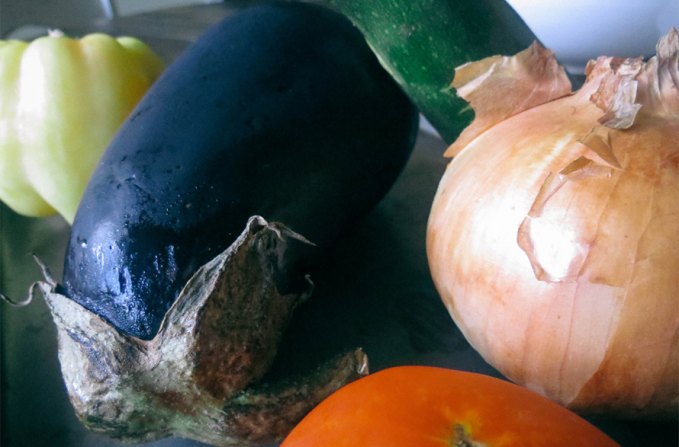 I didn't have wheat germ so I substituted with ground flax-seed.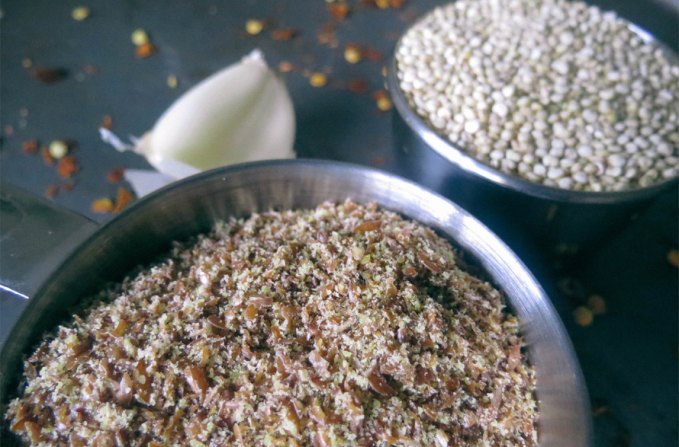 Incase you need additional incentive to eat eggplant or quinoa, check out some of their nutritional benefits!
BENEFITS OF EGGPLANT:
High in Antioxidants, especially chlorogenic acid, which helps fight free radicals, is shown to help lower bad cholesterol, and can help protect against cancer.
Excellent source of dietary fiber, which can help protect against colon cancer and keeps the digestive system in order.
Good source of vitamins A, B, and C.
Rich in minerals such as potassium, magnesium, calcium and phosphorous.
BENEFITS OF QUINOA:
High in protein and is a complete protein containing all nine essential amino acids.
Contains almost twice as much fiber as other grains, which helps keep digestive system regular, and prevent heart disease by reducing high blood pressure and diabetes. Fiber also lowers cholesterol and glucose levels.
Good source of iron; iron helps keep red blood cells healthy, regulates body temperature and aids energy metabolism.
Rich in magnesium; magnesium helps to relax blood vessels and can alleviate migraines. It also promotes healthy blood sugar control, detoxification, and energy production.
High in Vitamin B2 which improves energy metabolism within the brain and muscle cells.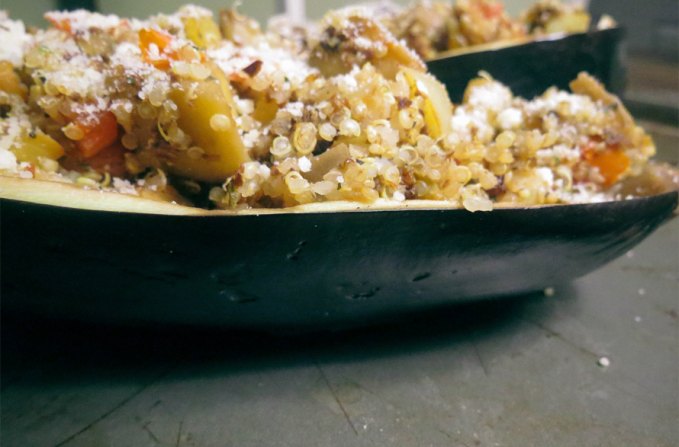 This is one of those recipes that you can throw in whatever you have. Let me know if you give this midnight vegetable a try and what changes you make, I'd love to give them a try!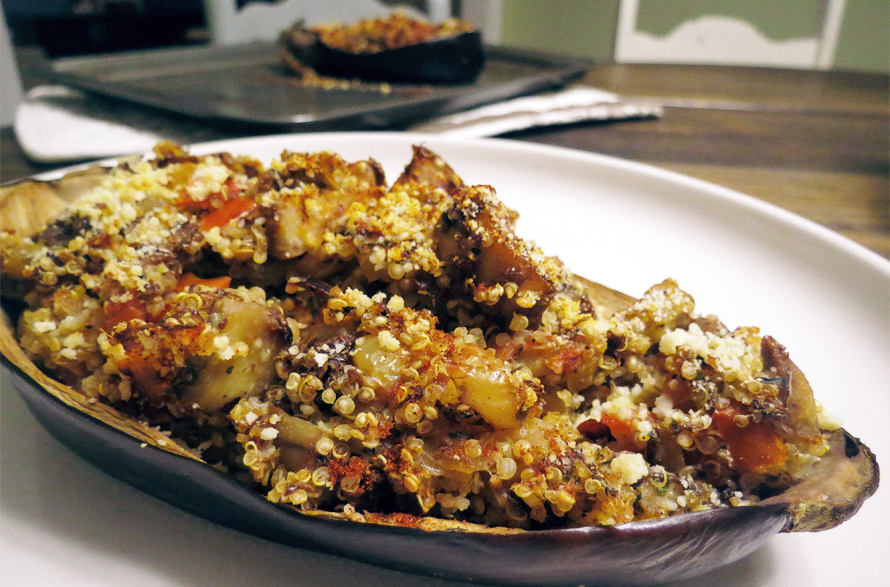 Print Recipe
Quinoa and Veggie Stuffed Eggplant
Quinoa and Veggie Stuffed Eggplant with flax-seed and parmesan cheese
Ingredients
1

medium eggplant

¼

cup

dry quinoa

½

cup

chopped onion

1-2

garlic cloves

minced

½

cup

chopped zucchini

½

cup

chopped bell pepper

¾

cup

seeded chopped tomatoes

¼

cup

ground flax-seed

½

tbsp

dried parsley

½

tsp

dried thyme

¼

tsp

salt

¼

tsp

pepper

¼

tsp

crushed red pepper flakes

1

tbsp

grated Parmesan cheese

Paprika
Instructions
Rinse quinoa thoroughly then cook on stove top according to directions, set aside once cooked.

Cut eggplant in half lengthwise; remove pulp, leaving a ¼" thick shell. Cube pulp; set shells and pulp aside.

In a large nonstick skillet coated with Coconut oil cooking spray, sauté onion and minced garlic until tender.

Add zucchini, bell pepper and eggplant pulp; sauté for 4-6 minutes or until vegetables are crisp-tender.

Stir in the tomatoes, ground flax-seed, parsley thyme, salt pepper and pepper flakes; cook for 1 minute. Remove from heat, stir in cooked Quinoa.

Divide mixture evenly between the eggplant shells; sprinkle with Parmesan cheese and paprika.

Place on baking sheet and bake at 400° for 20-25 minutes or until shells are tender.
Nutrition
Serving:
1
g
|
Calories:
270
kcal
|
Carbohydrates:
46
g
|
Protein:
11.6
g
|
Fat:
7.2
g
|
Saturated Fat:
1.3
g
|
Polyunsaturated Fat:
4.5
g
|
Cholesterol:
1.8
mg
|
Sodium:
311.2
mg
|
Fiber:
17.8
g
|
Sugar:
13.8
g
Benefits of eggplant and quinoa taken from LIVESTRONG and MindBodyGreen.