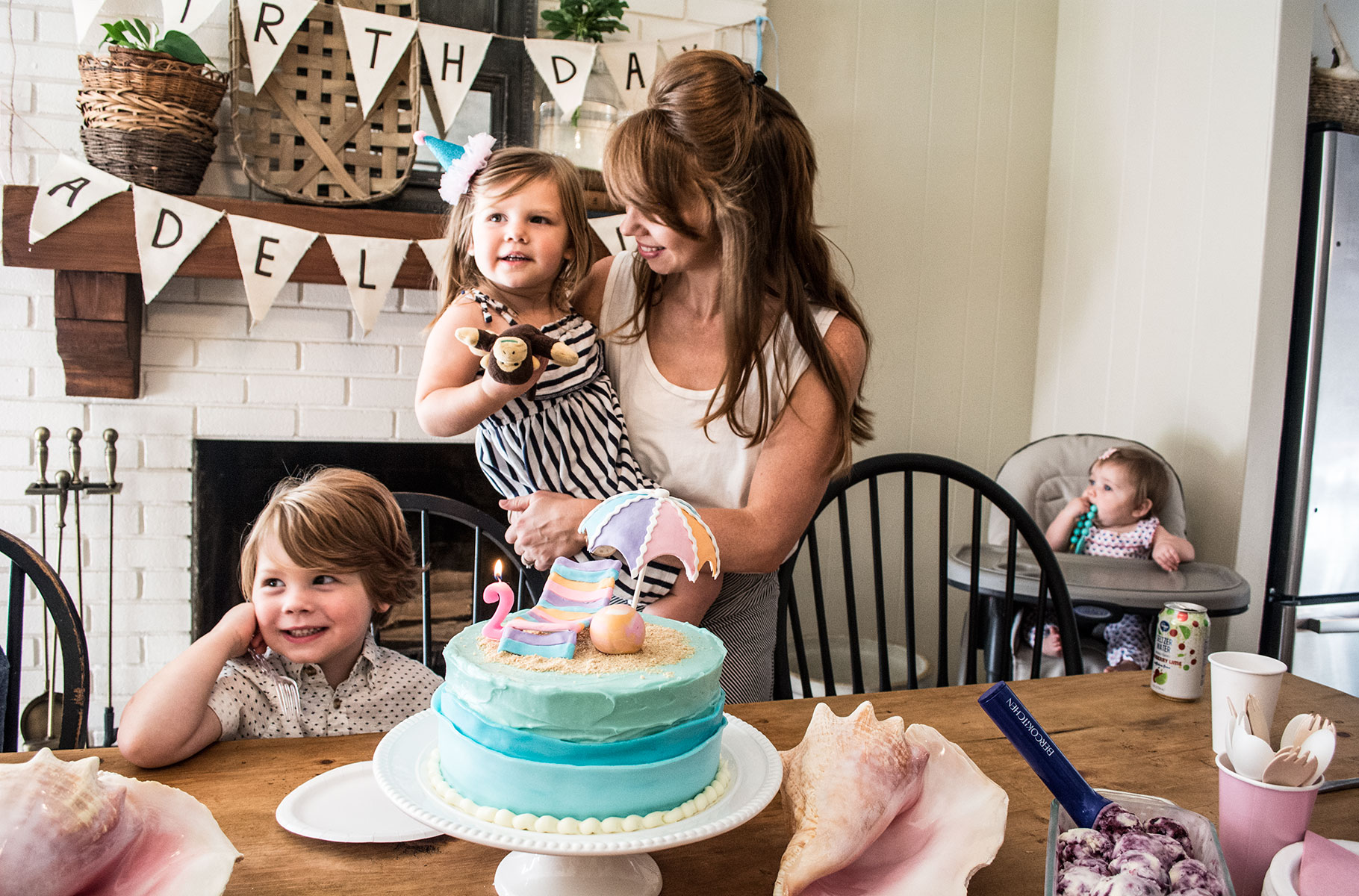 And she's TWO. How?!? Our sweet little Adelaide just celebrated her second birthday, and I just don't know where the past two years have gone. I still remember so vividly when she was born, and Brighton, our then two-year-old held her in his arms. Odd how the days can sometimes feel long, but the years race by. Which every parent says, right? Because it's so true.
As Addie's little personality continues to bloom, it's been fun to see how our two are so similar in some ways and so very different in others. He is all boy and while she has ALL the emotions that come with a girl, she's also full of energy and wants to do everything her big brother does.
She is sweet and sensitive, yet feisty and funny. She loves to run and play, doing her best to keep up with Brighton and his friends. And yet she LOVES to cuddle and be held. She's smart and determined, with a bit of a stubborn, defiant streak. But that's all toddlers right? In short, she's completely delightful and melts our hearts.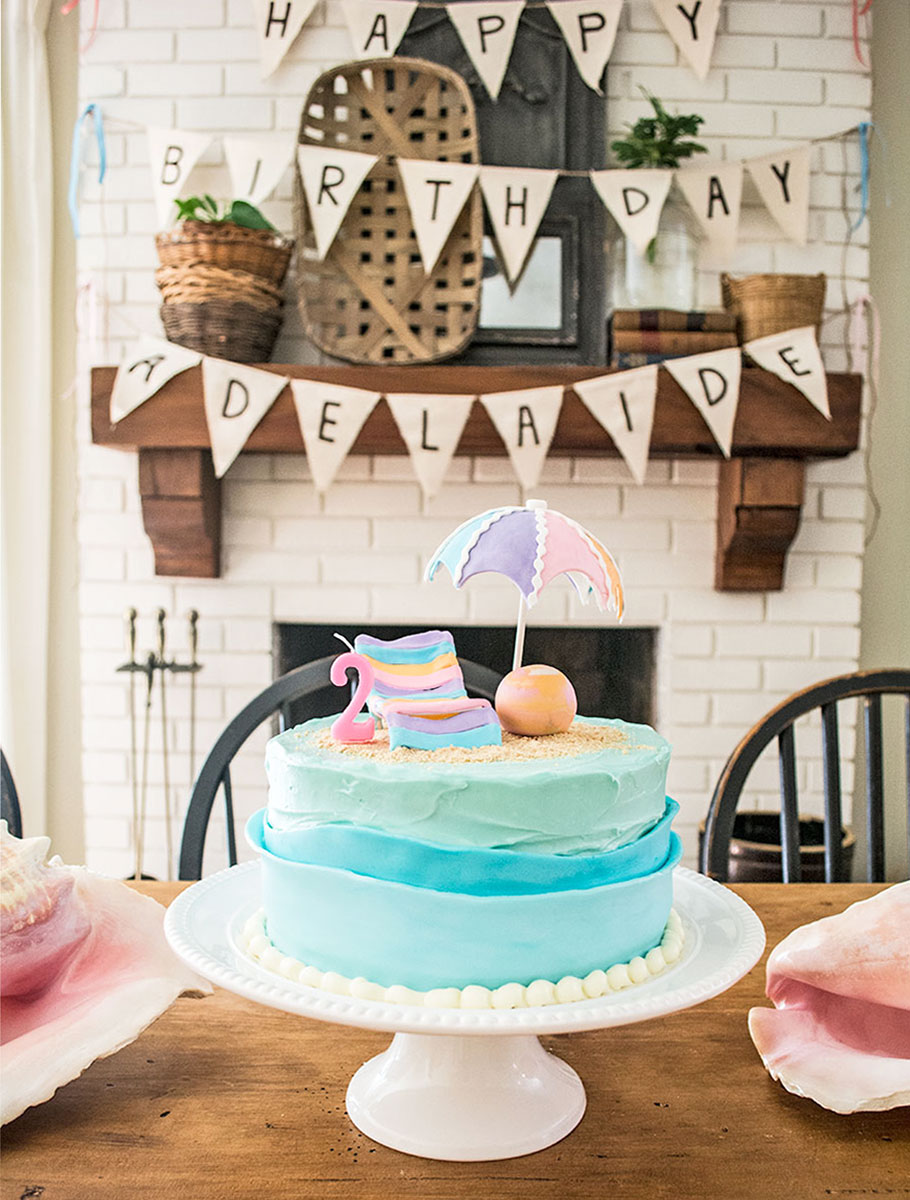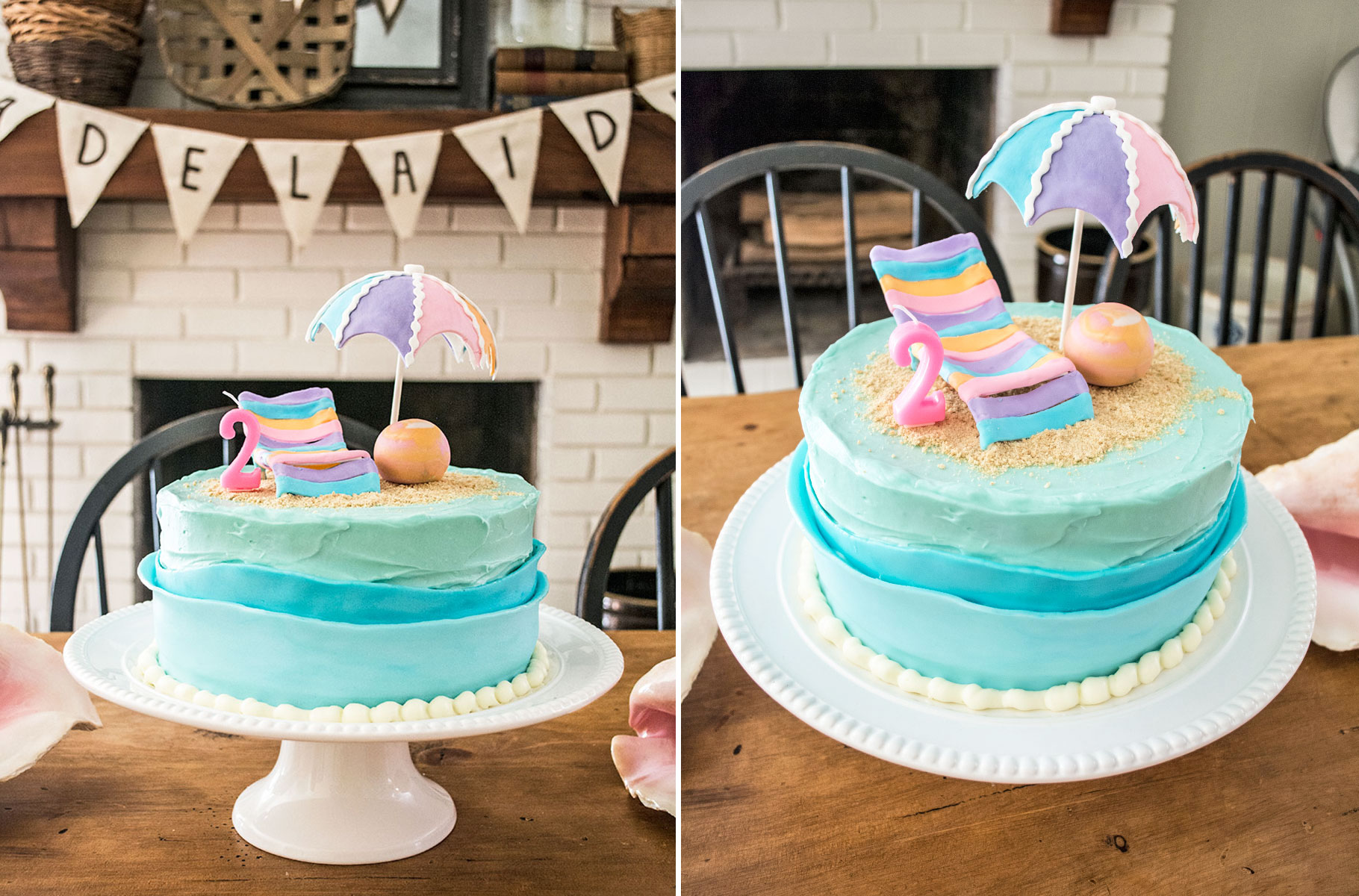 We took the kids to Folly Beach, SC in August and Addie LOVED the ocean. I mean that girl did not want to leave the water. Ever. So while we're working to not go overboard on birthdays each year, an ocean them cake seemed fitting. I'm still learning how to work with fondant and gum paste, but I had a lot of fun making the beach chair, umbrella, and beach ball. Thankfully they could all be done ahead of time, so I just worked on them little by little.
For whatever reason, I love the idea of the kids having a cake of their own that I make every year. So far Brighton's had the same chocolate cake with ganache and chocolate buttercream every birthday. And for the past two years, I've made this Lemon Blueberry Cake with Cream cheese frosting for Addie. As they get older they may request a different flavor, but for now these two seem to be a good fit.
We kept the celebration fairly small, with family and some of our (and the kids') closest friends. I opted for chicken tacos with all the fixings, as Mexican is one of those things that Adelaide always eats well! It was a low key day, full of fun and smiles!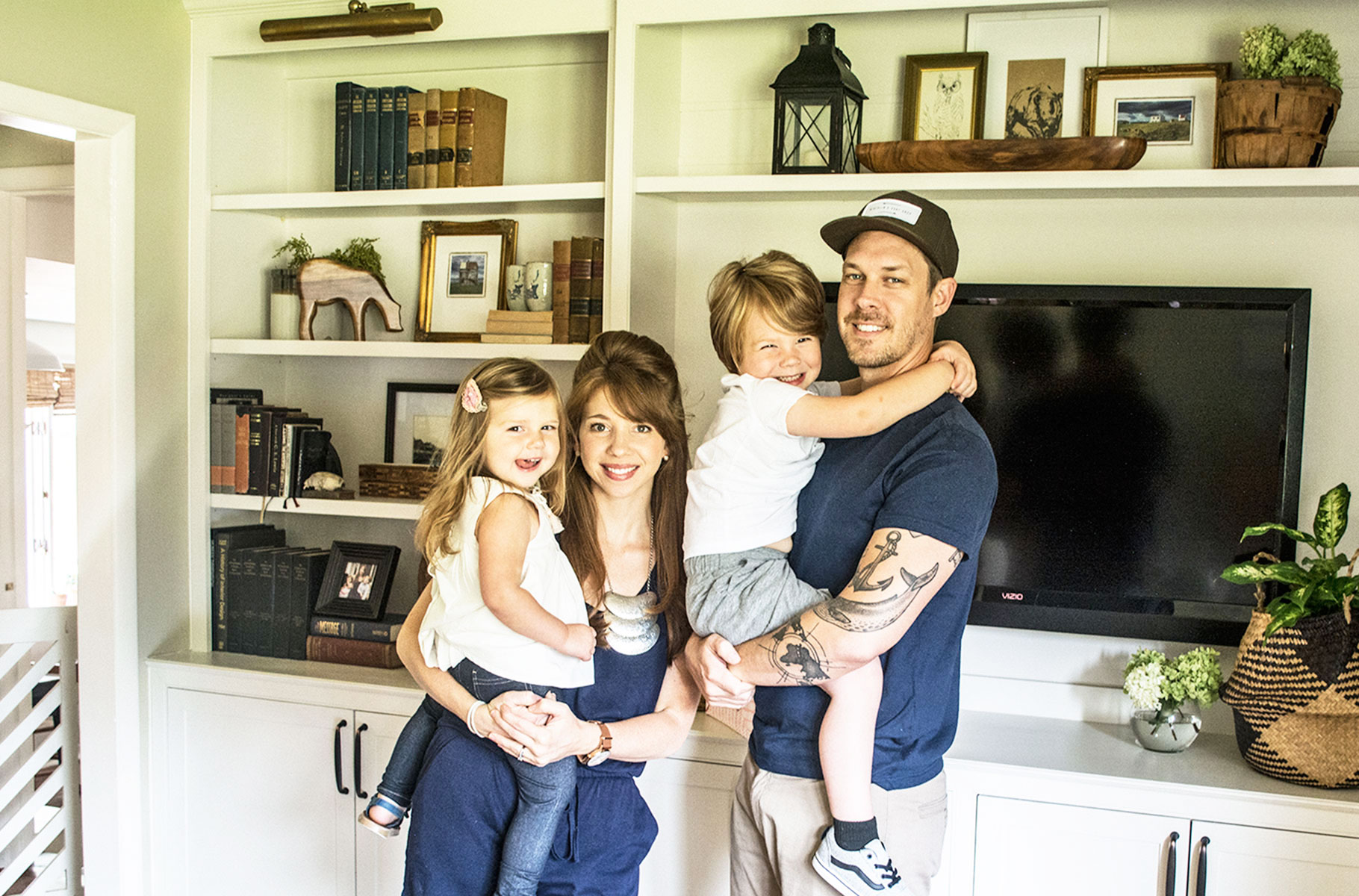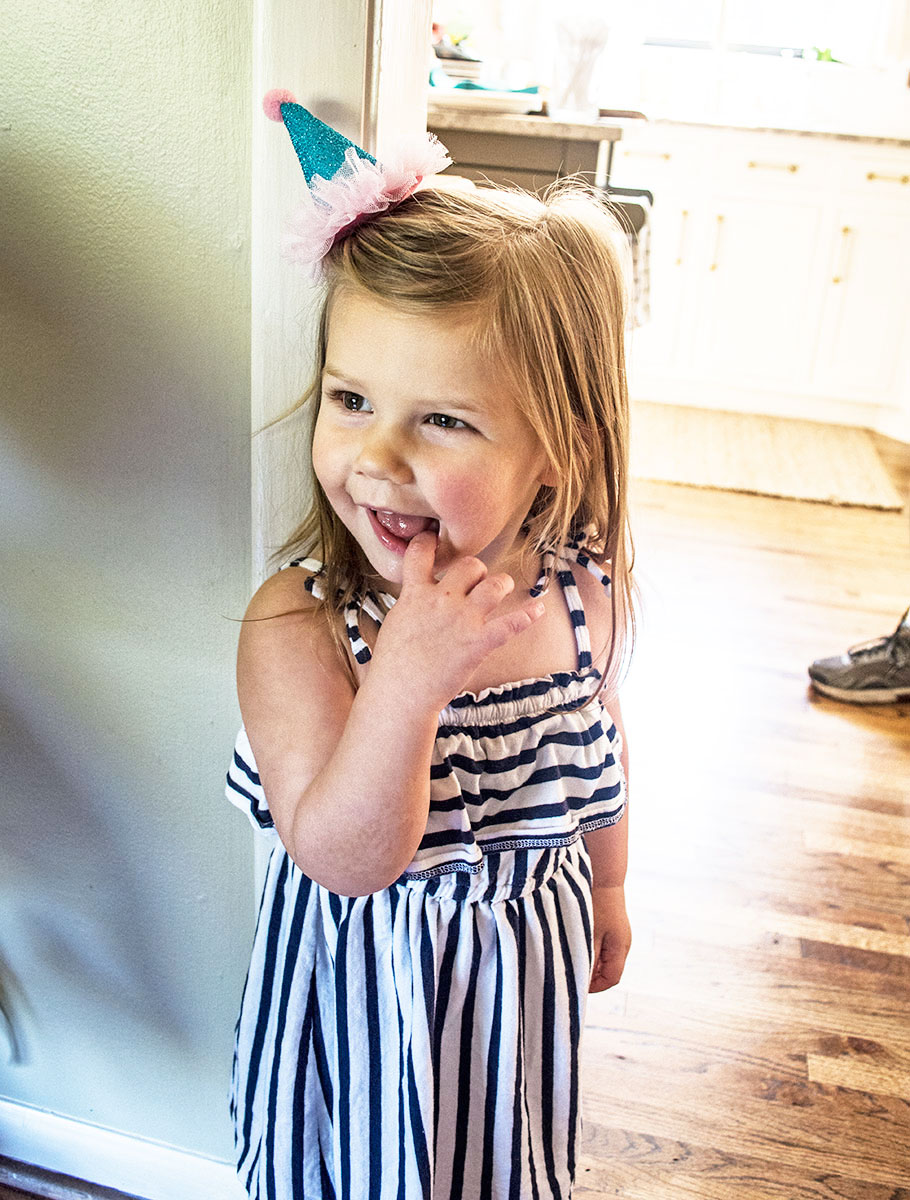 Having a food blog, I'm sure it comes as no surprise I love to cook. And I love having the little ones in the kitchen with me, helping in age appropriate ways. They've had a good assortment of play-food items and Addie got a tea set from her Papa and Gigi last year, but it was time we got them a kitchen!
Thanks to Pinterest and inspiration from other moms/bloggers, we decided to order the IKEA DUKTIG play kitchen, it felt like the right size for our space and I had a vision in my head of how it would come together with some changes. After researching several things, I placed orders and set to work. I painted the natural wood pieces white with the exception of the countertop. Then painted the left side gray so it would look more like a stainless steel oven. Rather than leaving the faucet and pole silver, I went with more of an antique brass color.
Josh helped me add a wooden back for the backsplash, then I applied a marble peel and stick hexagon mosaic. He also added the wooden knobs to look like oven controls and we swapped the plastic handles below for leather straps.
I shopped Goodwill, thrift stores, and Facebook Market place for the wooden bowls, small tea kettle, plastic produce, baskets, and other little accessories. In the end, I think it's pretty cute and the kids are loving it!
Links for several of the things I ordered to make the changes: