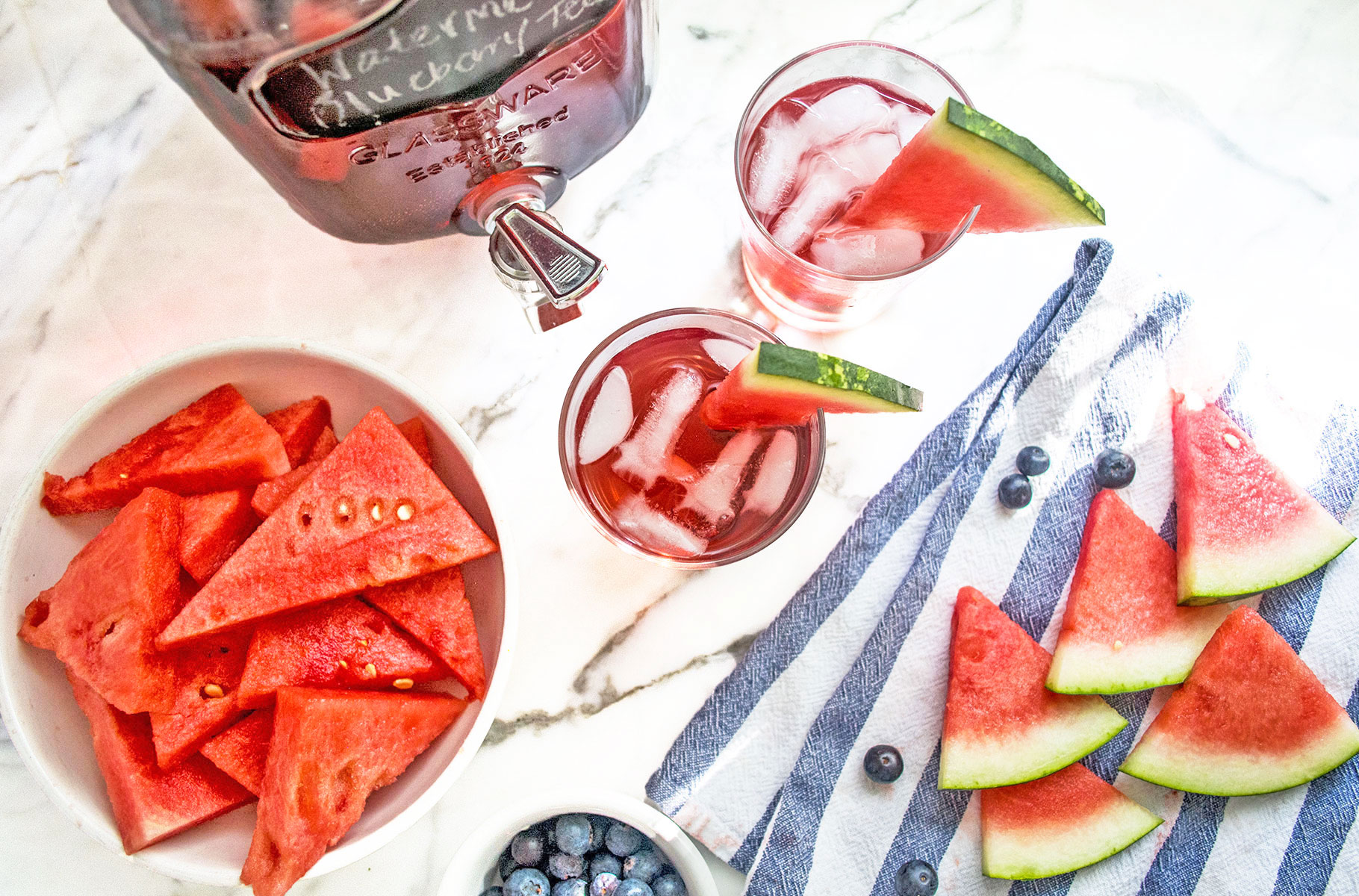 This Watermelon Blueberry Sun Tea is delightfully refreshing and full of flavor – the perfect thirst-quencher as the weather warms up!
Making sun tea reminds me of my mom.🧡I can vividly remember her glass jar with the yellow lid and writing on the side sitting on the back patio table. Gosh that's been so long ago. Why have I never thought to make my own as an adult? I can't help but wonder if she were still here if she'd still be making sun tea and if perhaps I would have before now, too?
I guess I'll never know the answers to some of those questions. But I'm pretty sure that if she were still with us, she'd be a fan of this Watermelon Blueberry Sun Tea. It's a simple recipe, yet the infusion of the fruit in the tea brings so much flavor. And it was just SO easy to make!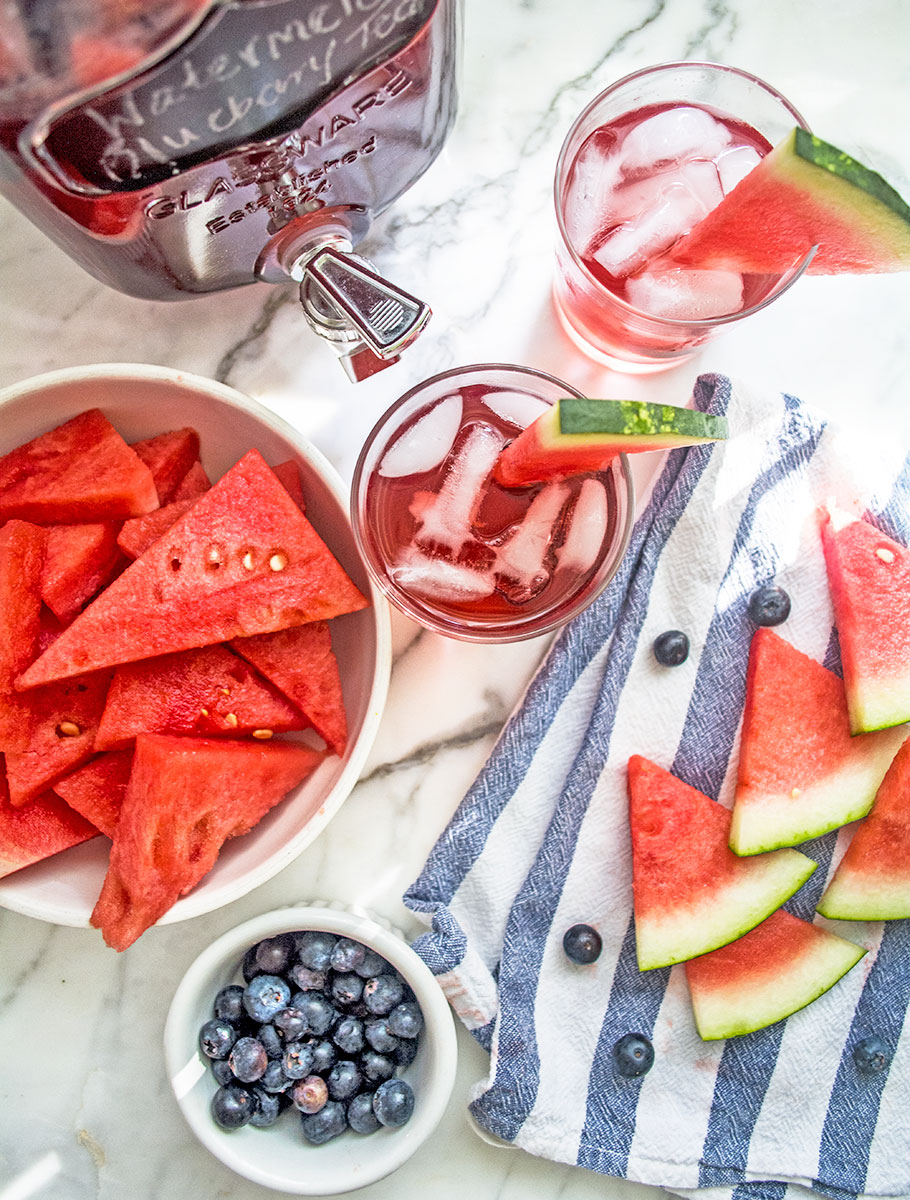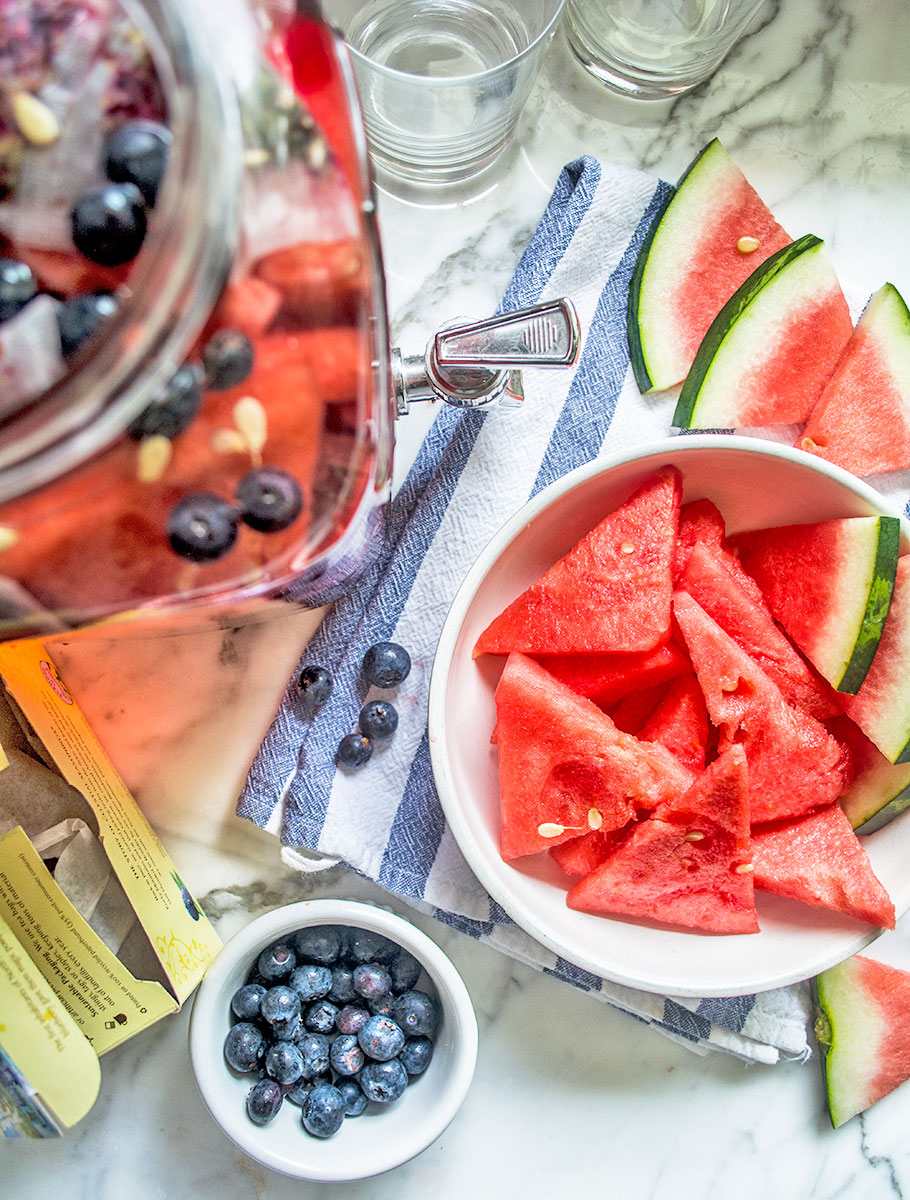 What I Love about this Watermelon Blueberry Sun Tea:
It makes me feel nostalgic 🧡
Super simple and oh so yummy
My kids loved helping with it ☺️
Incredibly light and refreshing – picnic ready!
Pretty and festive for the warmer months ahead
As it goes with watermelon, it took a few minutes to remove the rinds and slice it up. But aside from that, the tea was ready to be placed outside within a matter of minutes. Much like my mama, I set ours on the back patio table.☺️ I got it out there around lunch time, on a partly cloudy day, with the temperature about 80 degrees. After about 4 hours, it was perfect! Had it been a fully sunny day and in the middle of Summer, I'd have probably brought it in a little sooner. So keep that in mind if you make it later in the year!
I swung into Sprouts to grab my ingredients for this sun tea. Familiar with their extensive selection of herbal teas and always a fan of their fresh produce, it was the obvious choice! I opted for Celestial's True Blueberry tea for my sun tea. I went this route for two reasons, A.) caffeine free so my kids could partake, and B.) it was the perfect complement for the watermelon and blueberries I had in mind. 🙌🏻
If you're looking for a refreshing drink, or a fun activity with the kiddos, give this Watermelon Blueberry Sun Tea a try!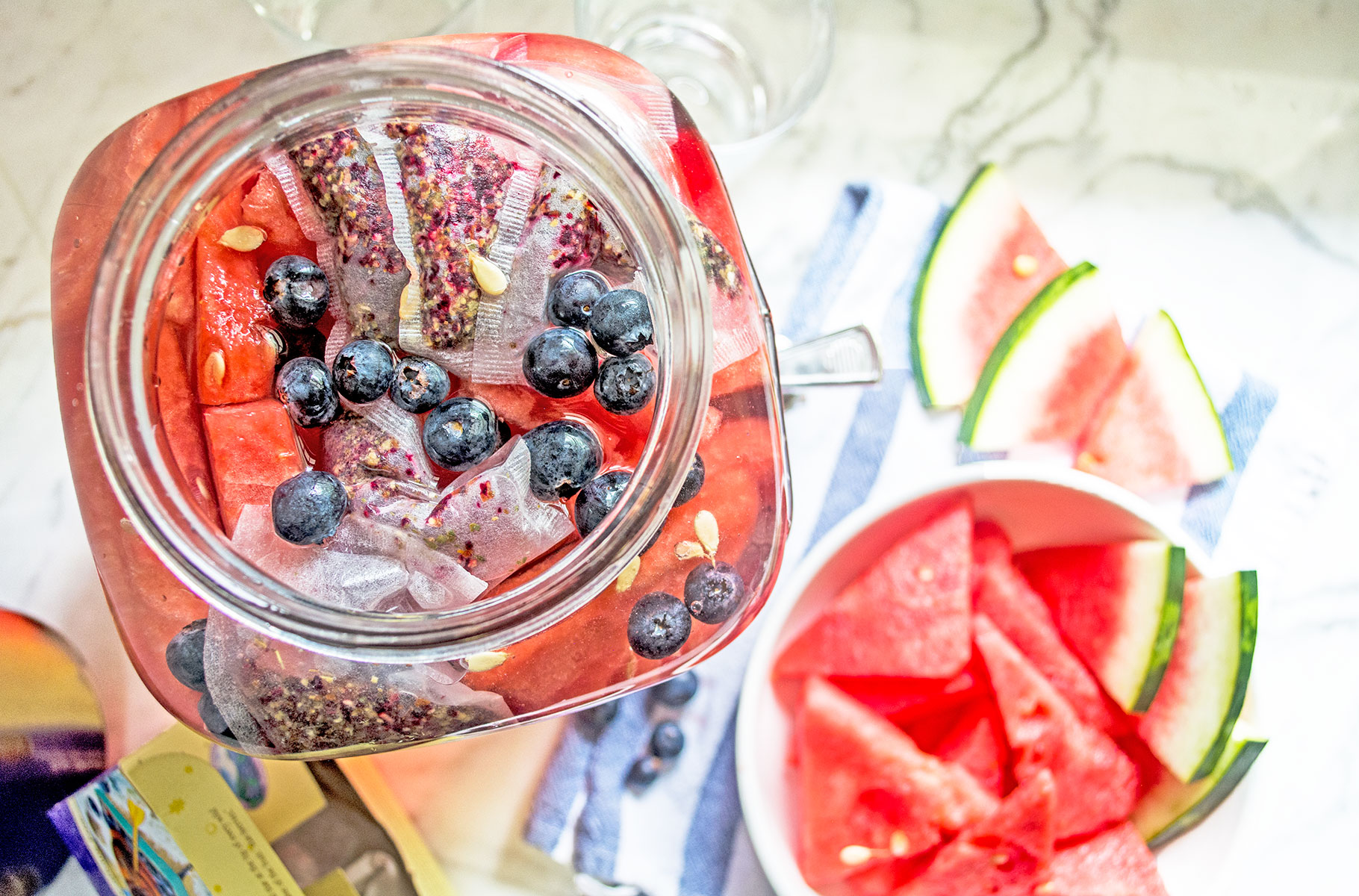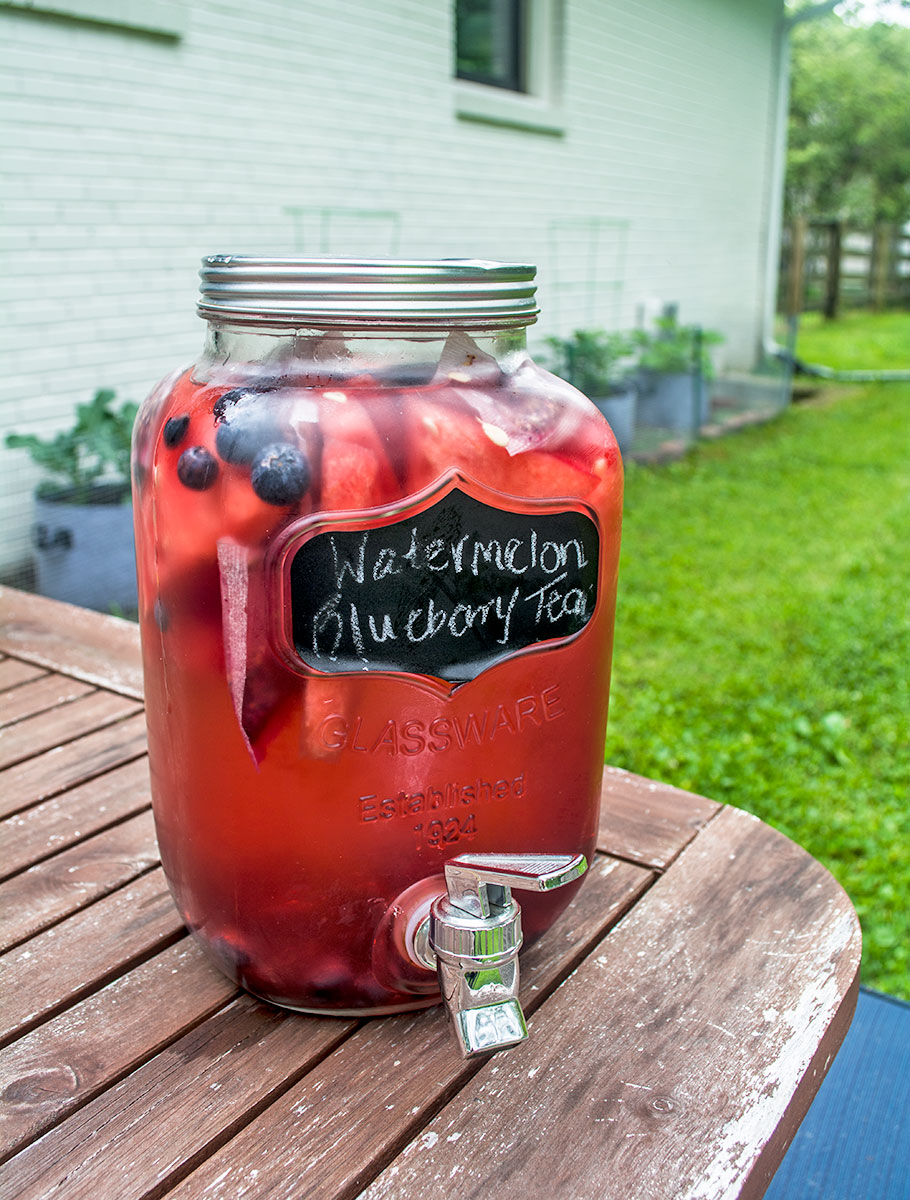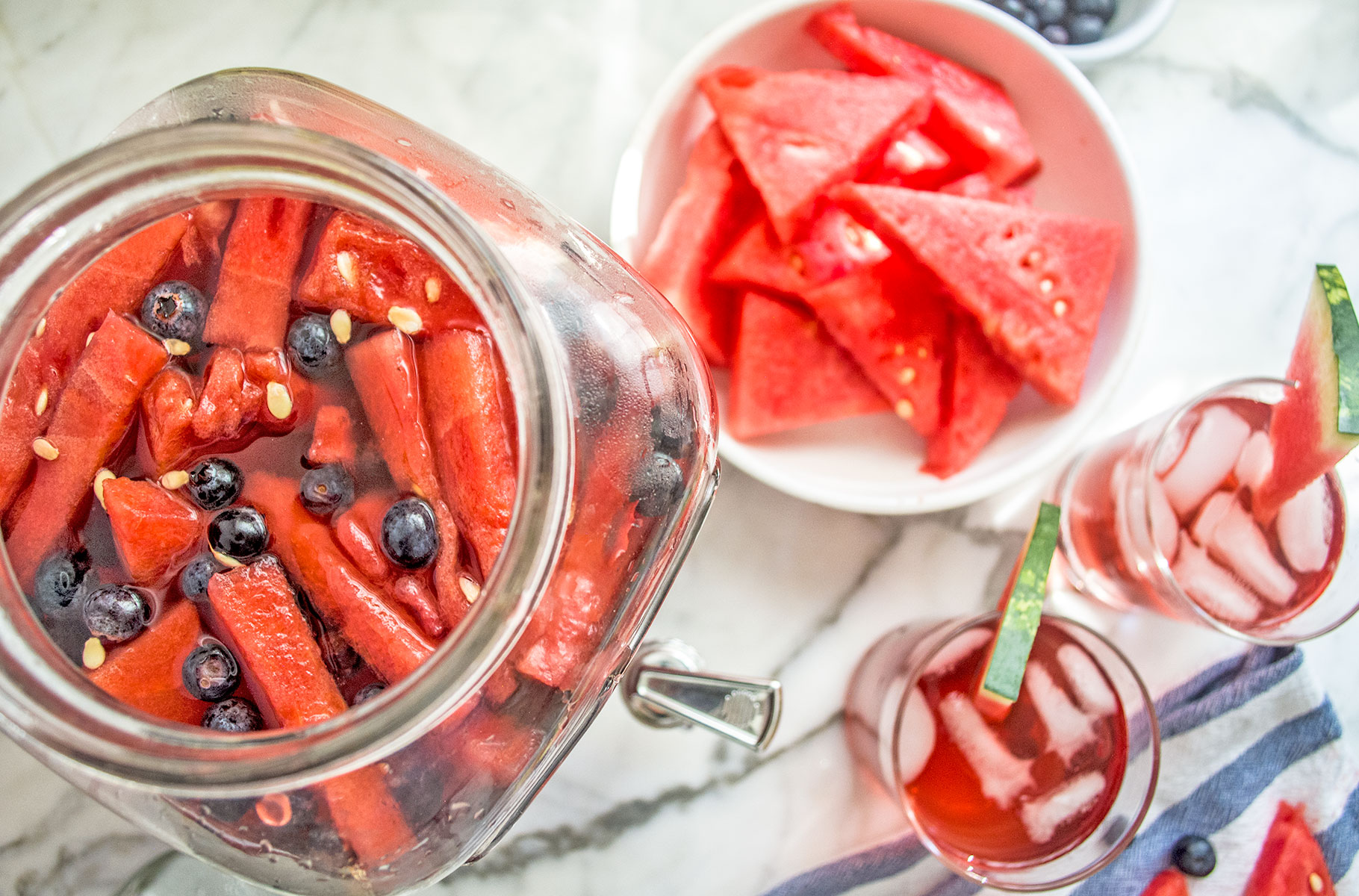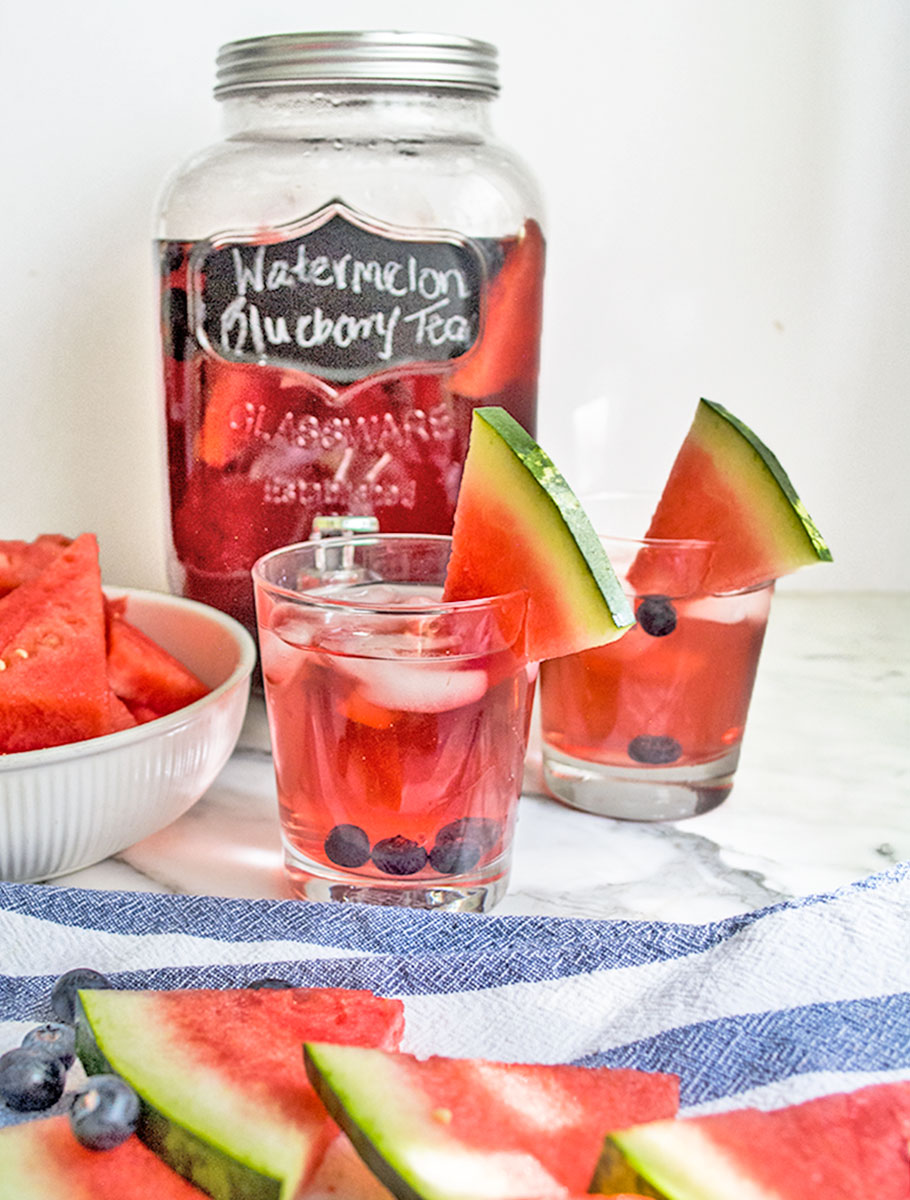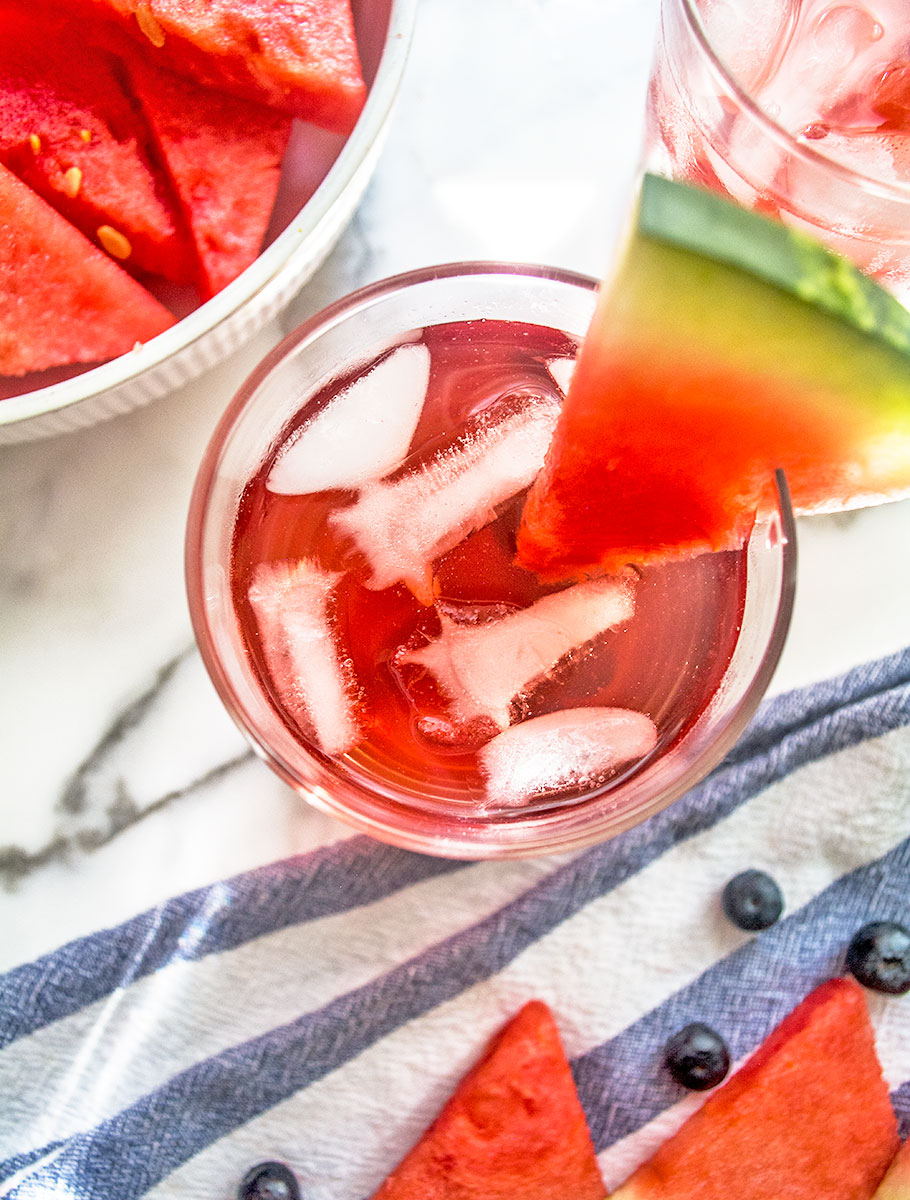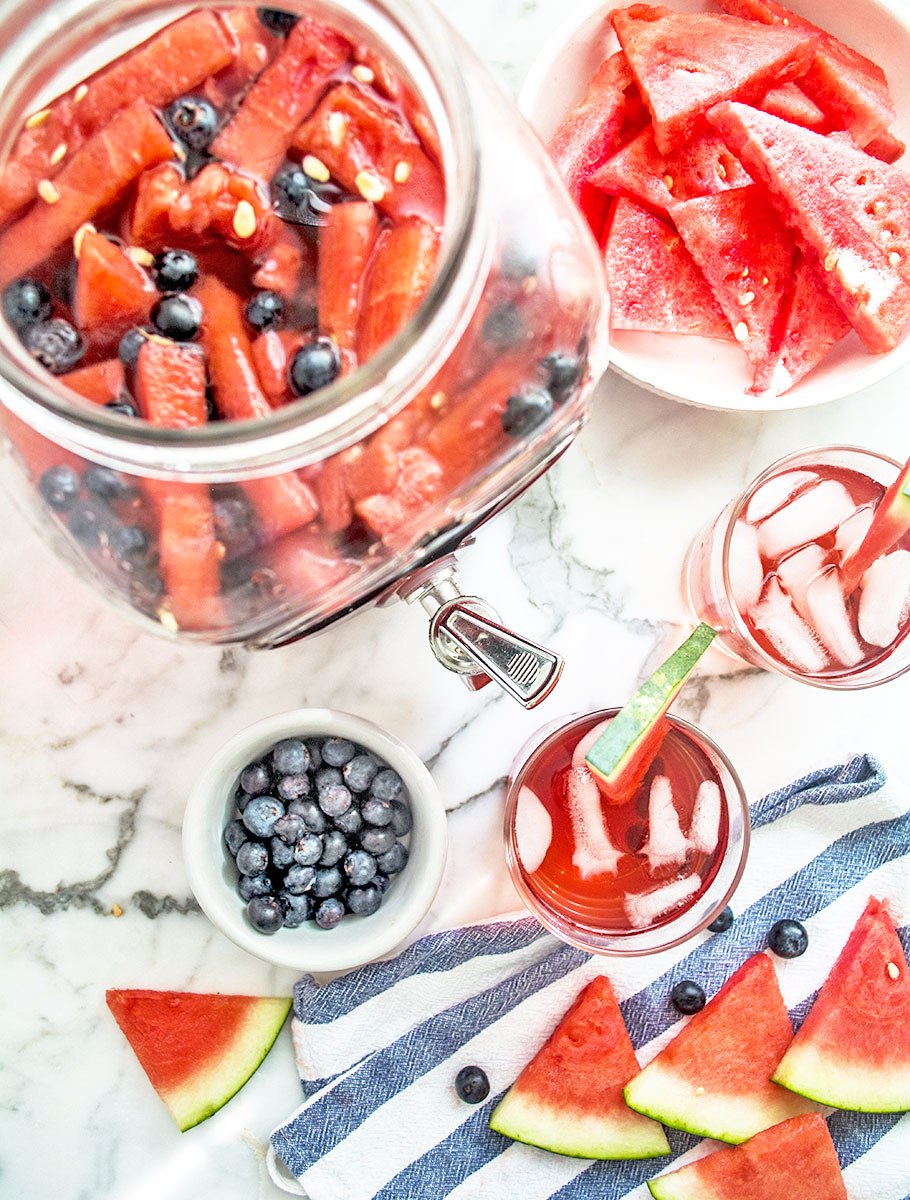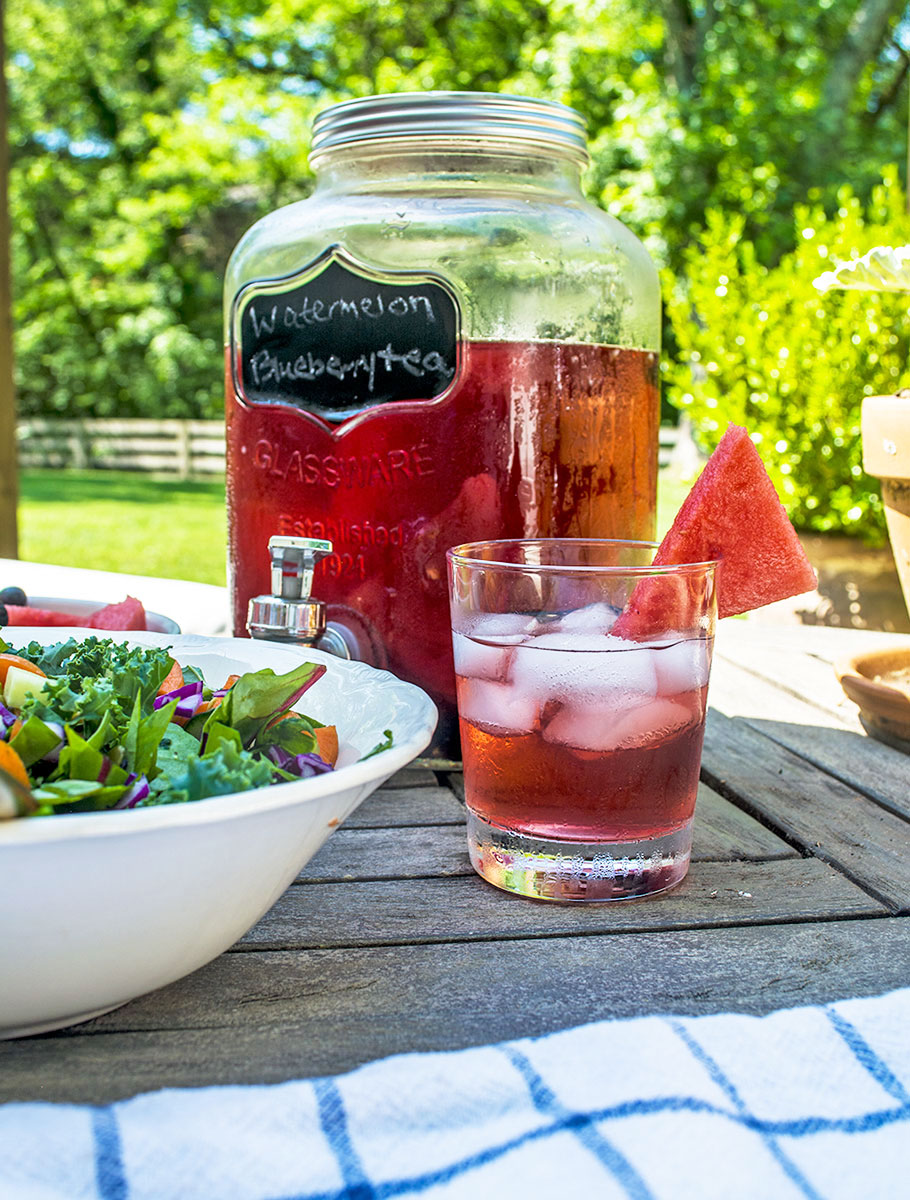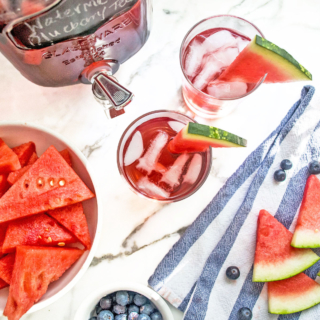 Print Recipe
Watermelon Blueberry Sun Tea
This Watermelon Blueberry Sun Tea is delightfully refreshing and full of flavor – the perfect warm weather drink!
Ingredients
12

cups

filtered water

8

Celestial True Blueberry tea bags

4

cups

watermelon

rind removed and sliced or cubed

1 1/2

cup

blueberries

washed

sunshine

ice
Instructions
Add 12 cups water to a one gallon glass container.

Next add 4 cups watermelon, 1 1/2 cups blueberries and 8 tea bags.

Seal container and place in direct sunlight for 3-4 hours.

Serve tea over ice, add sweetener of choice if desired, and enjoy!

Store in refrigerator.
This post is sponsored by Sprouts Farmers Market, but all opinions are my own. Thanks for supporting the brands that keep Lemons and Basil in action!