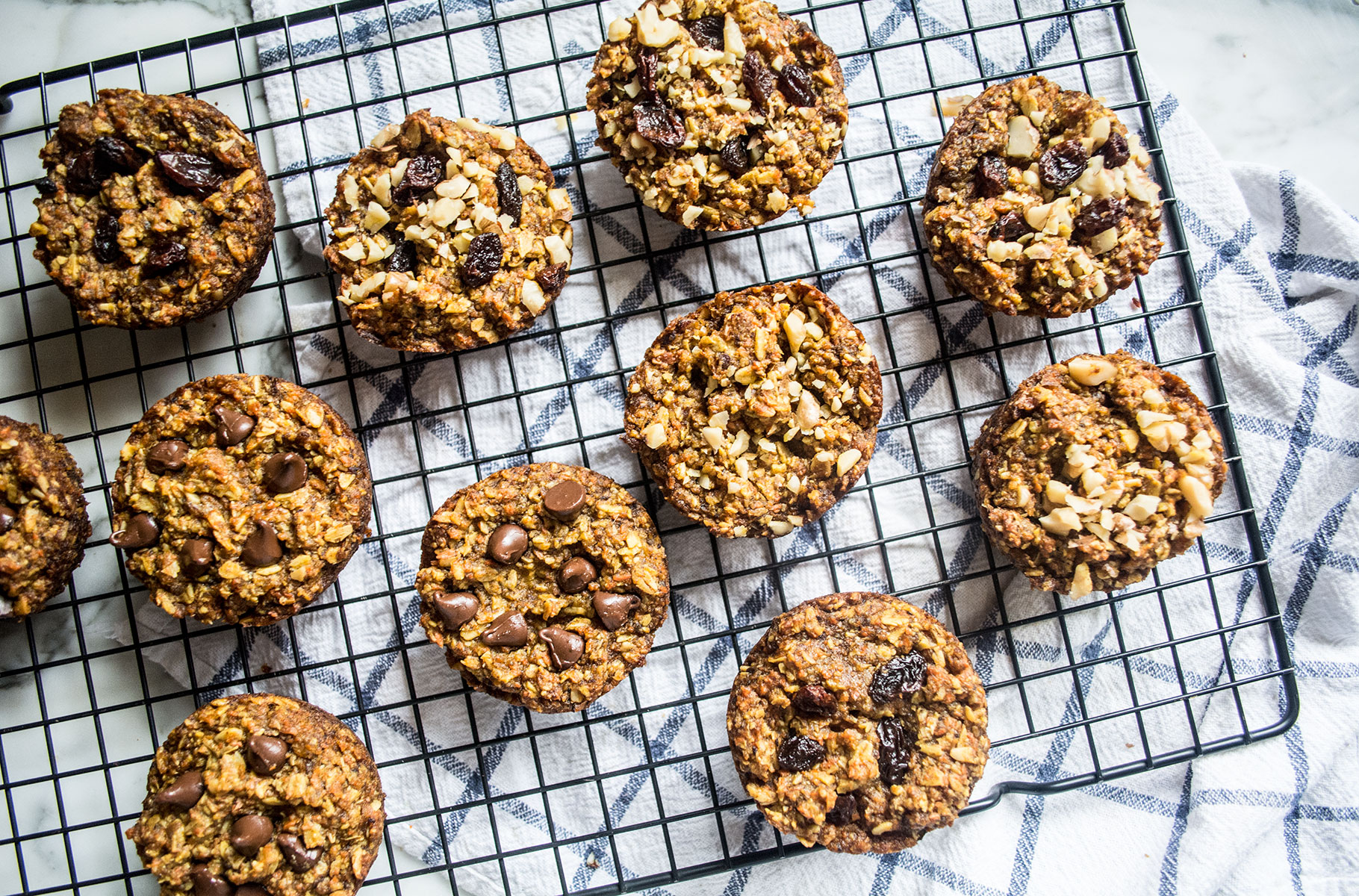 These Vegan Gluten-Free Carrot Muffins are super moist, full of flavor and loaded with nutrition. The perfect way to sneak veggies in your loved ones!
With a nearly 3 and 5 year old, "treats" are in high demand at our house. Is it all kids or just my kids that always want a treat? Thankfully, they've grown to love healthier versions of the more traditional treats.
These muffins most definitely qualify as a treat to them. Little do the know that they're filled with carrots, rolled oats, garbanzo bean flour, applesauce and coconut oil. All they care about is the taste and texture. And this muffin scores pretty high in those categories. While it's not overly sweet, it's sweet enough, and with a small handful of chocolate chips on top, it's super satisfying.
Why these Vegan Gluten-Free Carrot Muffins are a new FAV!
Wholesome and nutrition
A great way to sneak veggies and goodness into your kiddos
No added sugar
Vegan + Gluten Free, always a fan of allergy friendly snacks
An easy grab for breakfast, a bedtime snack, or anytime in between
I love when a baked good is healthy enough to stand in for a quick breakfast or snack, yet tasty enough to satisfy as dessert. I opted to use three different toppings, sprinkling some with chocolate chips, others with raisins, and a few with chopped walnuts. The raisin and walnut options make for a great after dinner snack. Keeping you full til morning without the added sugar and caffeine of some alternatives. Because as much as I love a late night snack with chocolate, I've found that caffeine of any kind before bed, is just not a great idea.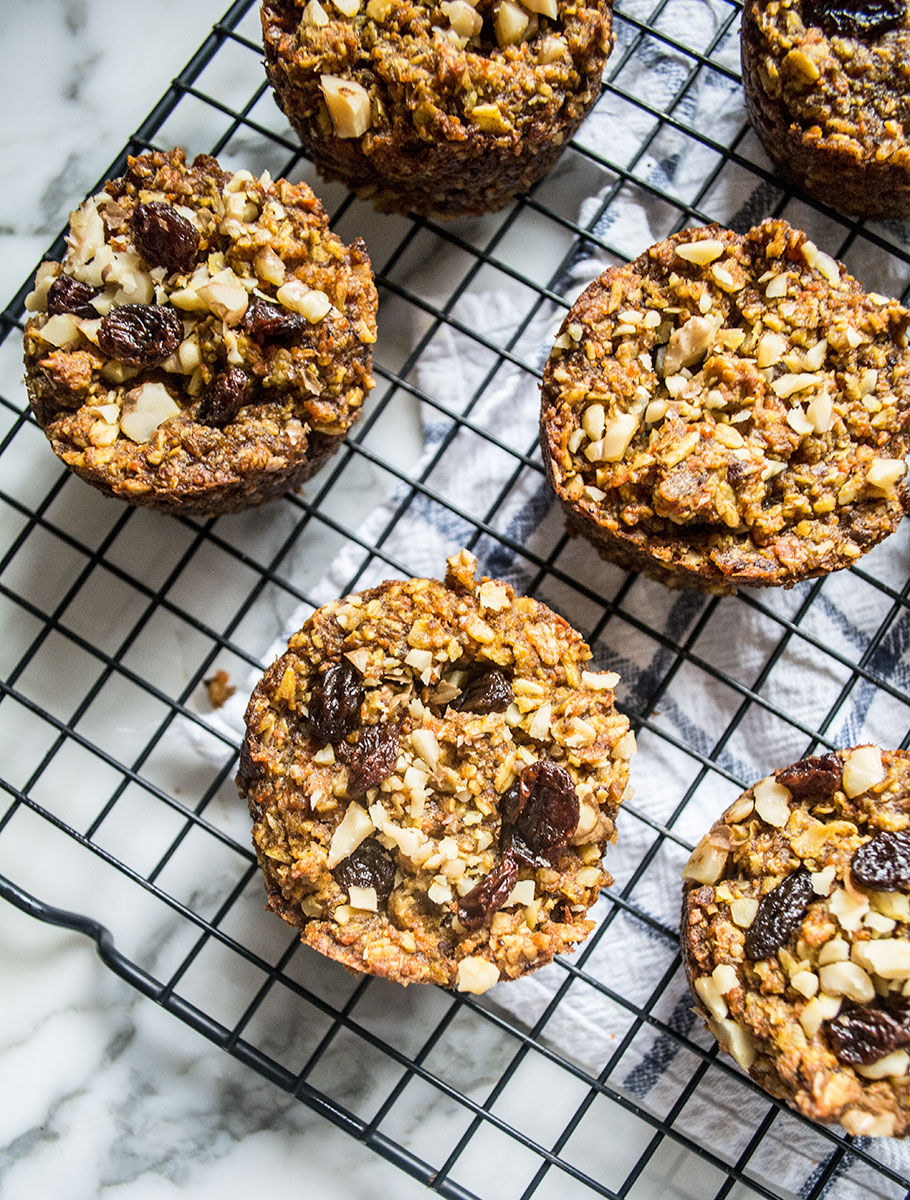 Speaking of a snack before bed, let's talk sleep. Since my pregnancy with Brighton, I really haven't had a season of good sleep. With the heartburn and difficulty finding a comfortable position towards the end of the third trimester, sleep was a challenge. Then once he was born, as it goes with newborns, there were a lot of night feedings. Once we got through the early days, the sleep regressions randomly hit. And then we had our second baby and it all started over with Addie.
They actually both sleep pretty well now, most nights we still have to go in at least one of their rooms once or twice. But even though we're needed a lot less in the night these day, I think my body just eventually got use to getting up multiple times a night. And now, a solid, good night's sleep is a challenge. And pretty rare.
So, when Eu Natural reached out to see if I was interested in any of their products, the SERENITY blend really intrigued me.
The days with little ones are full, and I need to be sharp and rested to be my best. In reading more about the SERENITY herbal extract, I found that it was made from a blend of Magnesium, Valerian Root, and Chamomile. All ingredients I'm familiar with and felt comfortable taking.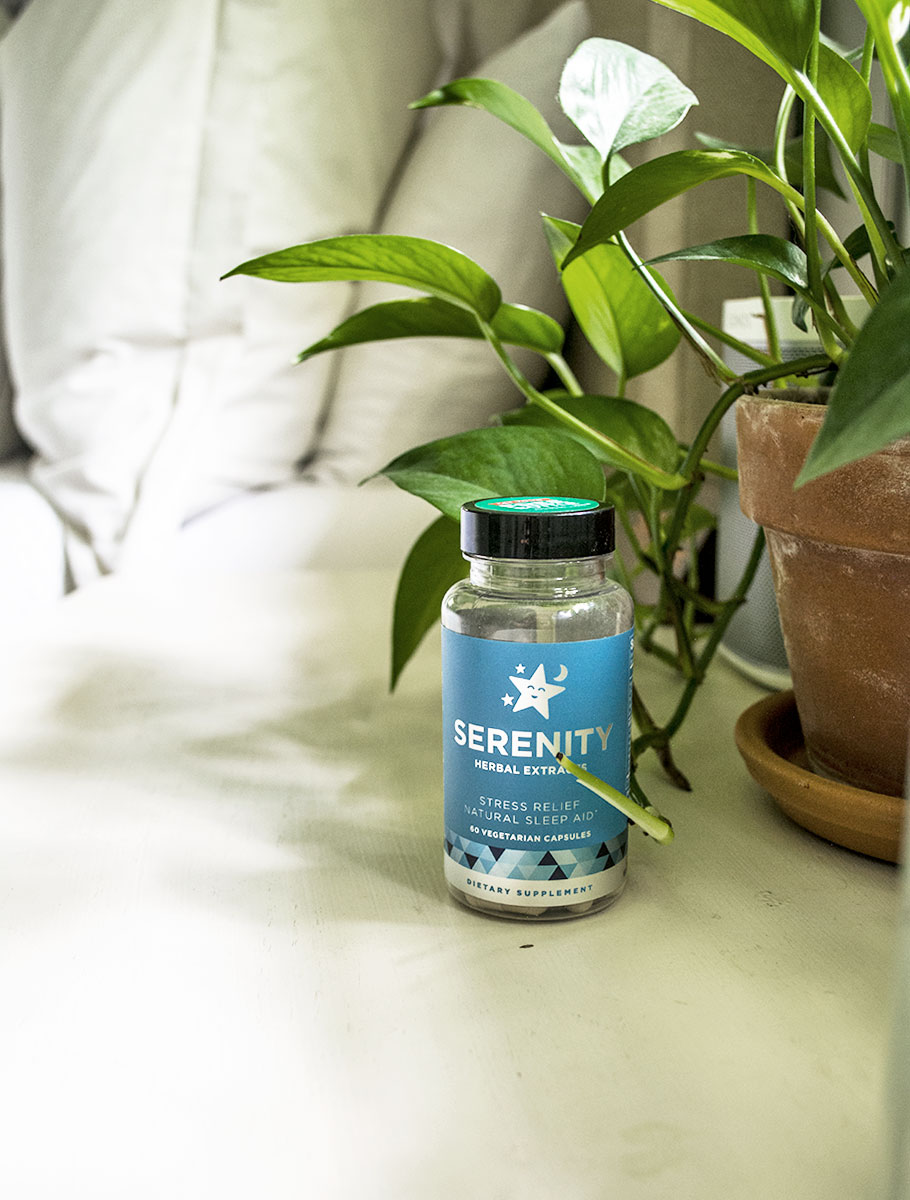 Within a few days, I had my own bottle and gave it a try. The first night was amazing, I remember sleeping SO good! I've taken it for about a month now and overall really like it. I can't say all nights have been as restful as that first night, some nights sleep is still not ideal. But with small kids, that's just the phase of life we're in, and it's a great one! I think the SERENITY has helped me get back to sleep quicker when I do have to get up with the kids, and has overall helped me get more continuous nights of good sleep than I've had for a while.
I've listed out some quick facts from Eu Natural's website below, but click here to get even more information.
Eu Natural's SERENITY Blend:
POTENT STRESS RELIEF – This powerful blend of L-Theanine and 5-HTP combat daily stress, promote relaxation and release you from normal anxiety.
NON-HABIT FORMING – Super ingredients Magnesium, Valerian Root, and Chamomile help you wake up feeling rejuvenated without the grogginess of other sleep supplements.
CLINICALLY-RESEARCHED — Our plant-powered multi-blends are lab-tested to be effective and bioavailable. Our team of health professionals is committed to helping you feel better.
MADE IN THE USA — We blend all our products at a cGMP Certified Laboratory to ensure strict FDA Standards and a contaminant-free product.
NATURAL, NO FILLERS, NO NONSENSE — 100% vegetarian easy-to-swallow soft capsules. No fillers, binders, artificial ingredients, gluten, wheat, or dairy. And no animal testing.
BUY A BOTTLE / DONATE A BOTTLE — And through our Vitamin Angels 1-for-1 Match program, one bottle equals one year of vitamins for a child in need.
SATISFACTION GUARANTEED— Each order is backed by an unconditional 90-day guarantee so you can try SERENITY risk-free.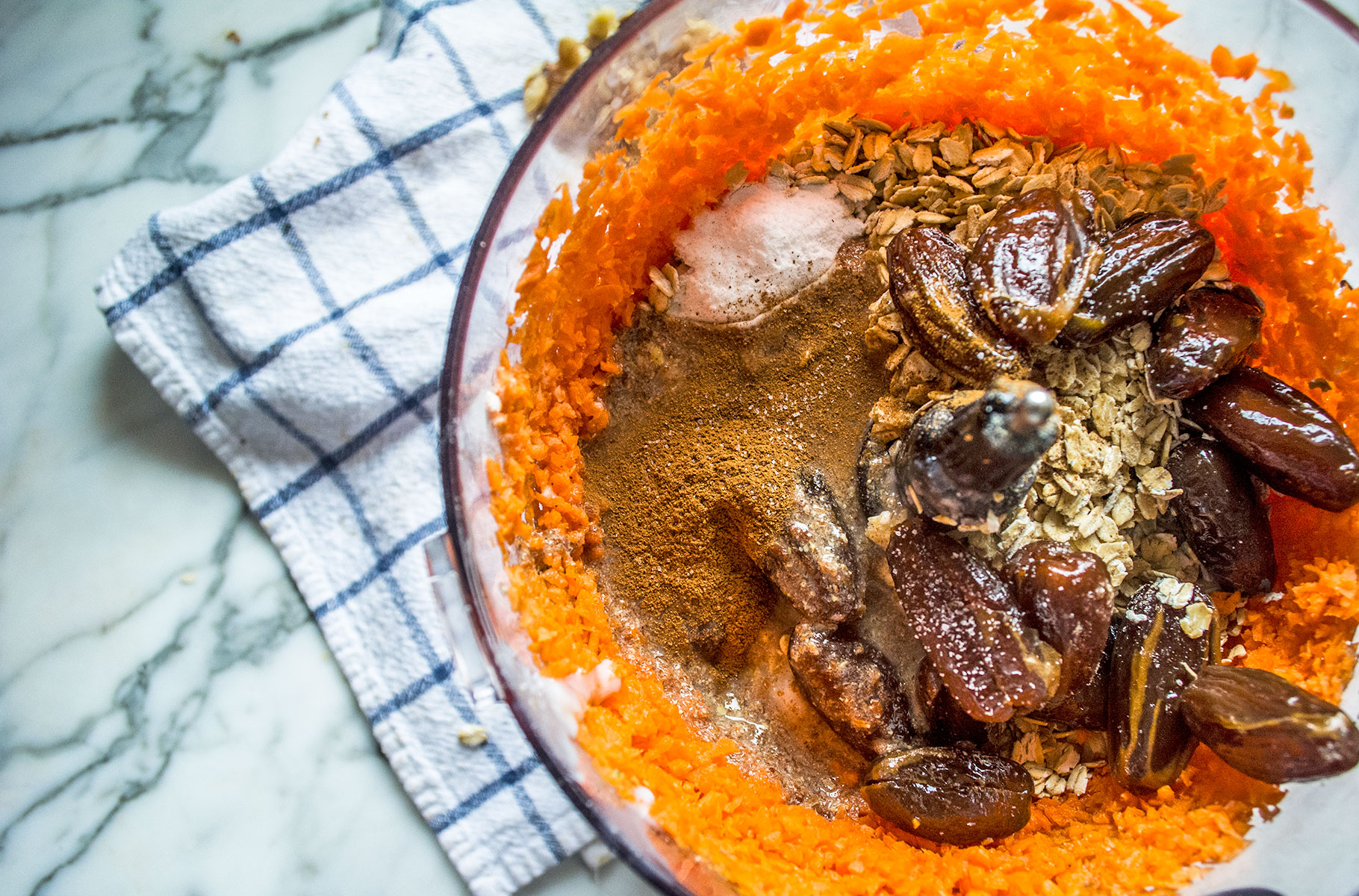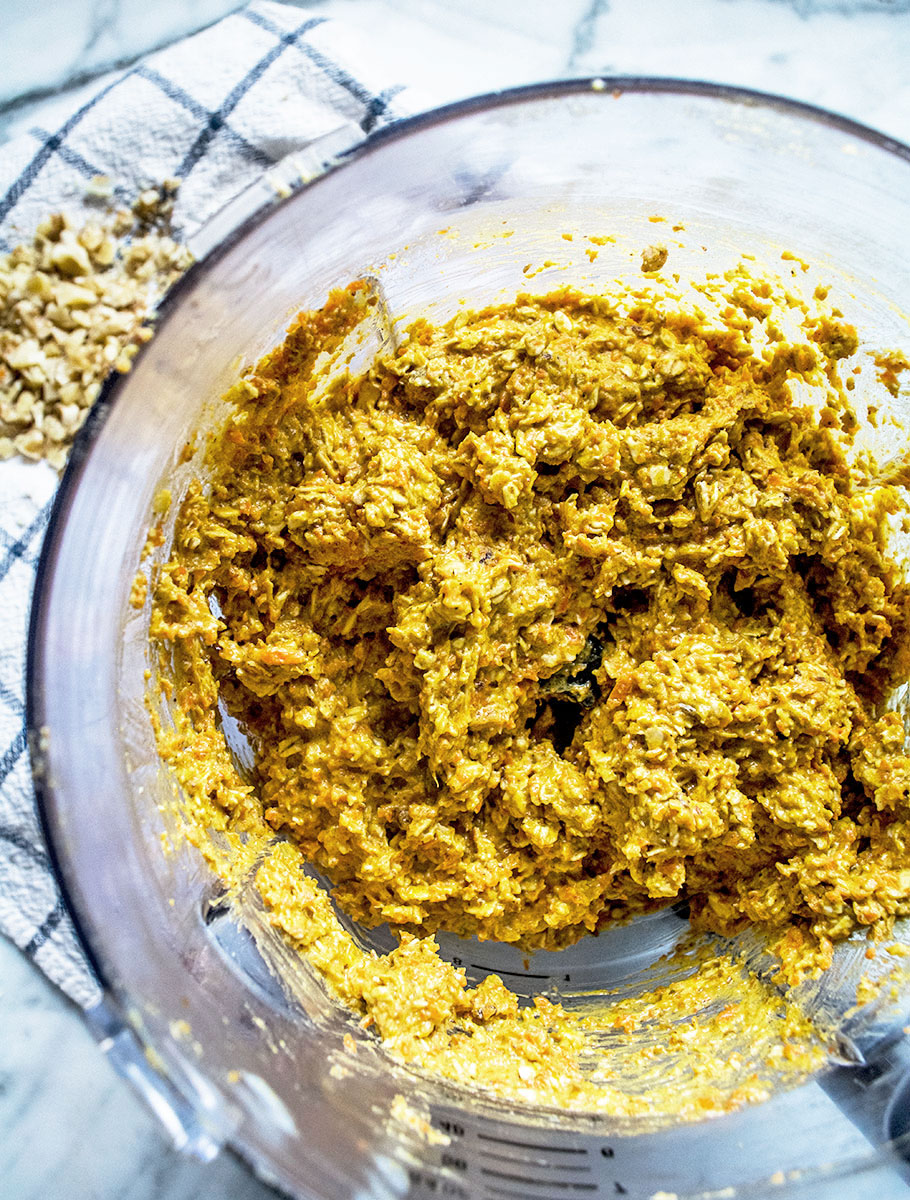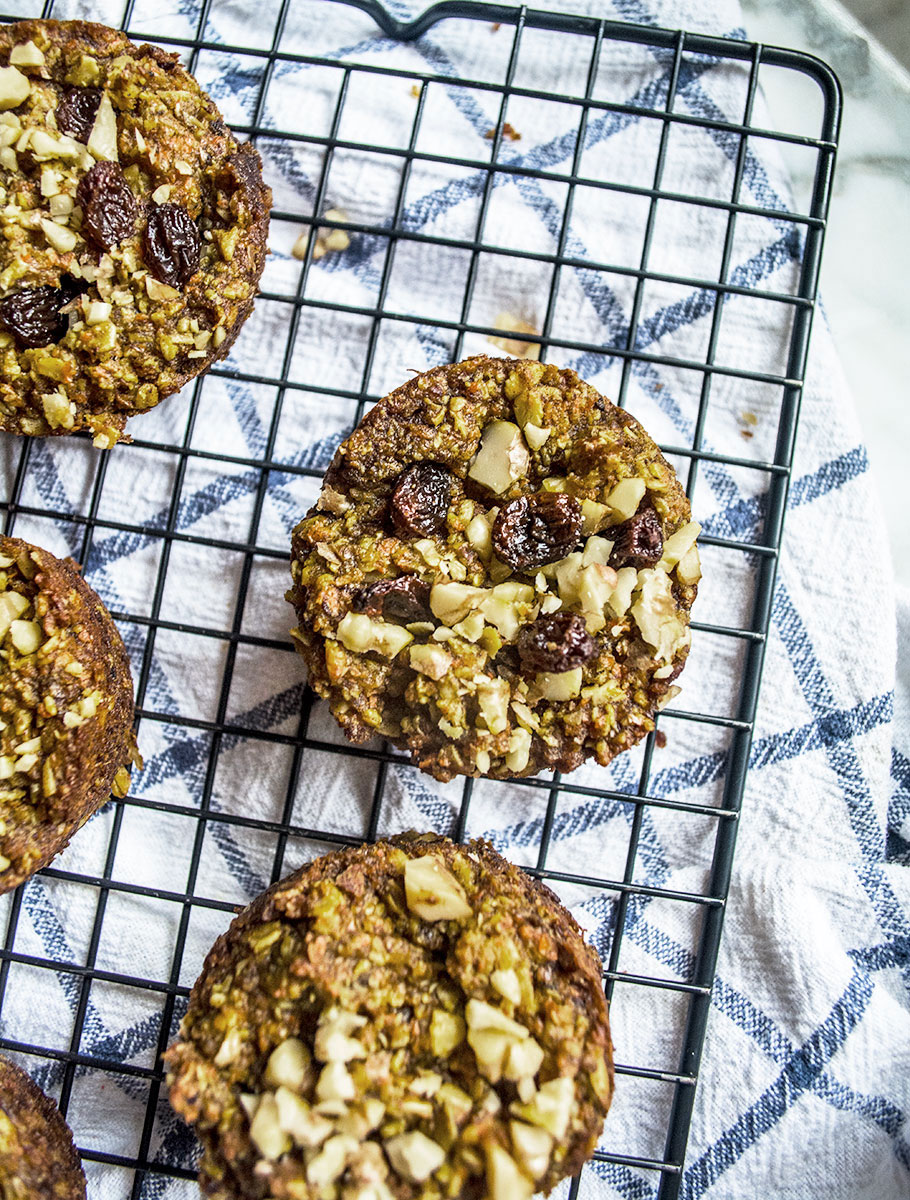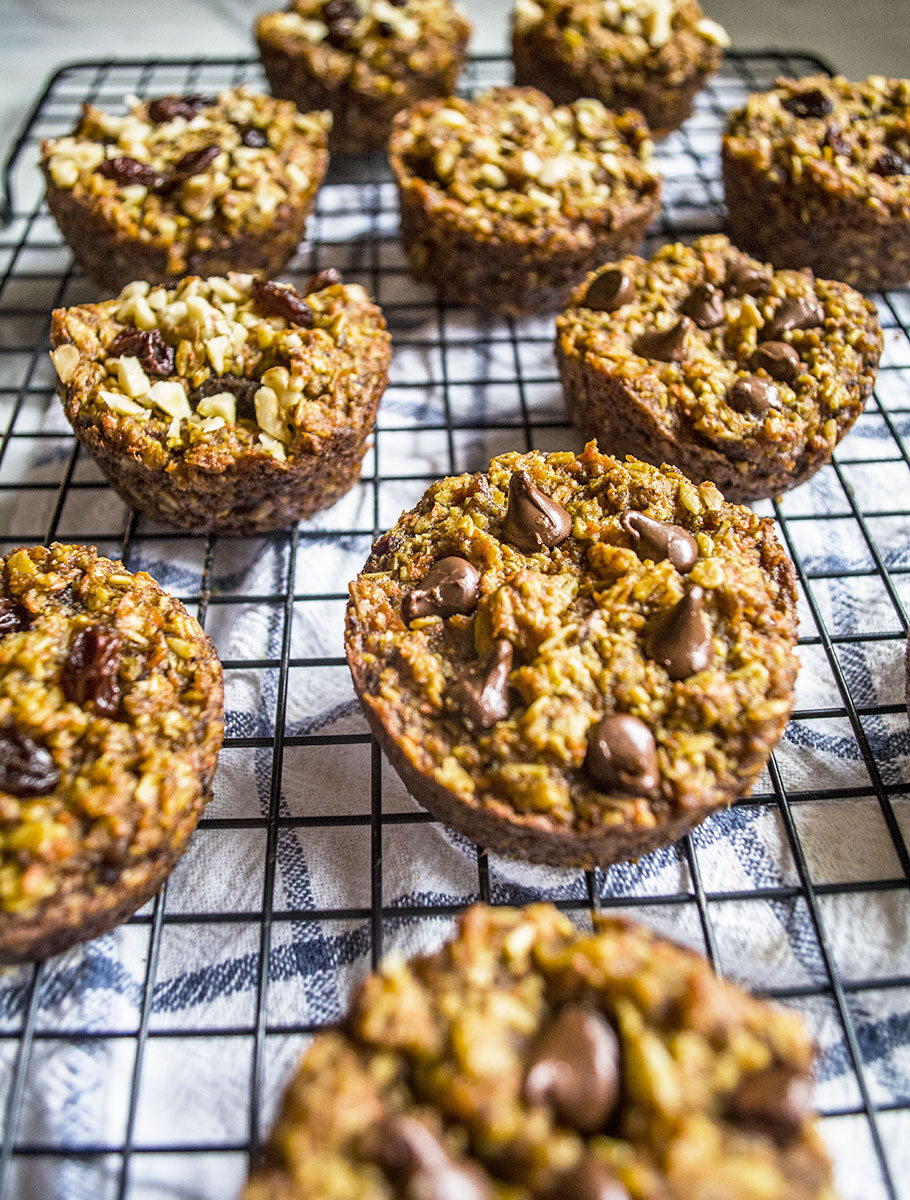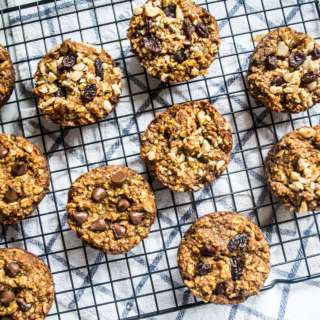 Print Recipe
Vegan Gluten-Free Carrot Muffins
These Vegan Gluten-Free Carrot Muffins are super moist, full of flavor and loaded with nutrition. The perfect way to sneak veggies in your loved ones!
Ingredients
4

large carrots

washed and ends removed

1 1/2

cups

rolled oats

certified GF if needed

6

tbsp

garbanzo bean flour*

3/4

cups

packed dates

pits removed*

1/4

cup

refined coconut oil

melted*

1/4

cup

applesauce

1/4

cup

real maple syrup

2

flax eggs

2 tbsp ground flaxseed + 5 tbsp water

1

tbsp

white vinegar

1

tsp

baking soda

1

tsp

cinnamon

Pinch

of salt

Toppings: walnuts, raisins, or chocolate chips

DF if needed
Instructions
Preheat oven to 350 degrees, spray muffin pan with coconut oil cooking spray.

To prepare your flax eggs, add 2 tbsp ground flaxseed to 5 tbsp water, stir well and let sit 5 minutes.

Add carrots to the bowl of a food processor, pulse 10-15 seconds, or until carrots are chopped fine.

Add remaining ingredients - rolled oats, garbanzo bean flour, packed dates, melted coconut oil, applesauce, maple syrup, flax eggs, white vinegar, baking soda, cinnamon, and pinch of salt.

Process another 20 seconds or until all ingredients are well combined. Divide batter among 12 muffins, top with desired toppings, and bake 17-18 minutes.

Allow to cool 5 minutes, then remove and enjoy! Store in airtight container.
Notes
If using something other than Medjool dates, you may want to soak them in water for 10 minutes, then drain before using.
If you don't have garbanzo bean flour, you can substitute with ground oat flour for gluten-free, or regular AP or wheat flour.
I like to use refined coconut oil for baking when I don't want the coconut flavor to come through, you can substitute with unrefined, but you'll likely have somewhat of a coconut flavor added.
The sugar count is 14, but it is all natural, there is no added sugar.
Nutrition
Serving:
1
muffin
|
Calories:
167
kcal
|
Carbohydrates:
26
g
|
Protein:
3
g
|
Fat:
6
g
|
Saturated Fat:
4
g
|
Sodium:
33
mg
|
Potassium:
185
mg
|
Fiber:
3
g
|
Sugar:
14
g
|
Vitamin A:
70
IU
|
Vitamin C:
6
mg
|
Calcium:
4
mg
|
Iron:
5
mg
This post is sponsored by Eu Natural, but all opinions are my own. Thanks for supporting the brands that keep Lemons and Basil in action!