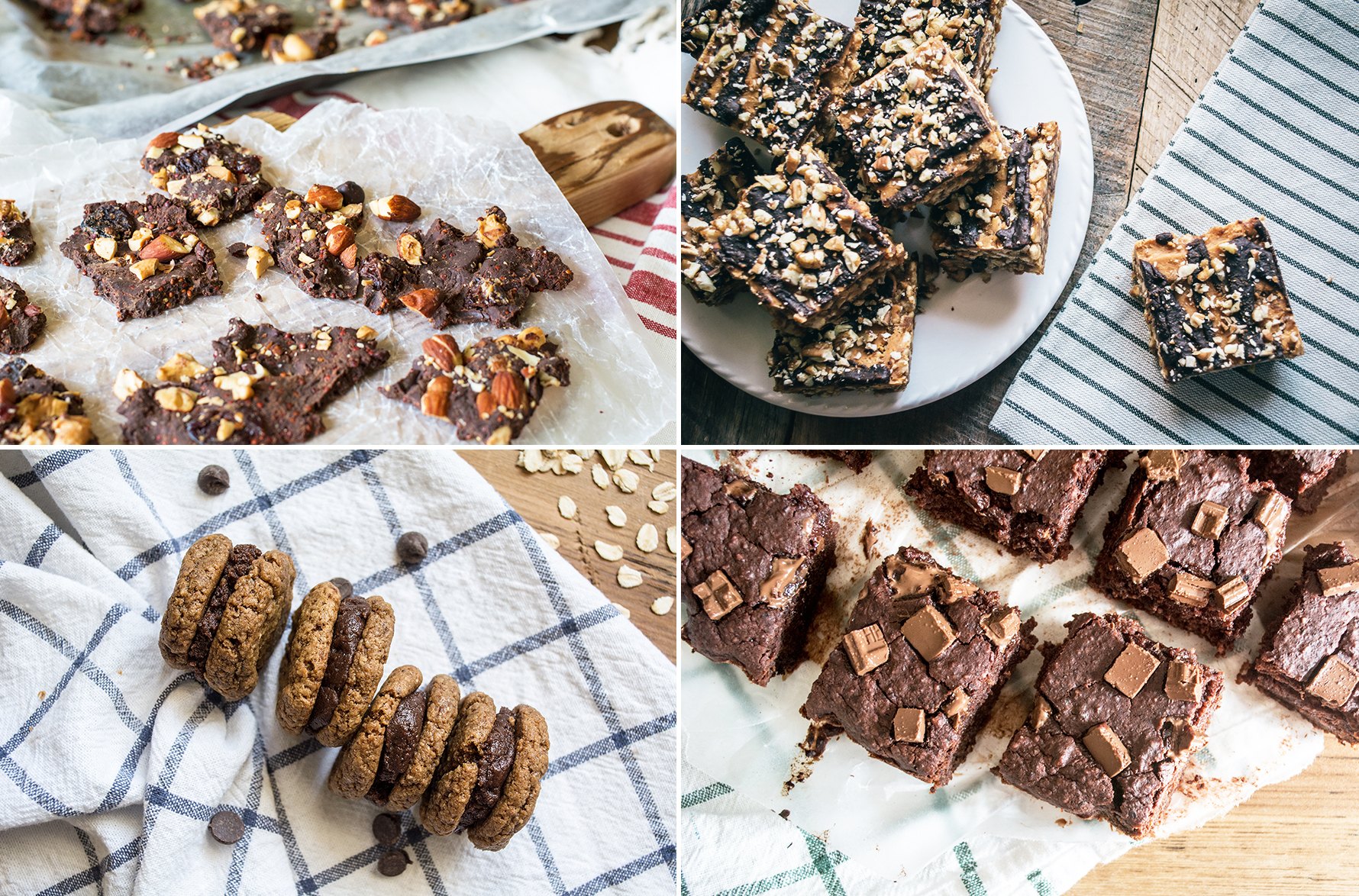 Valentine's Day is just around the corner, and whether it's a significant other, kiddos, your mom and dad, or a close friend, it's always fun to make a little sweet for someone special in your life. Below are Seven Healthy Treats perfect for spreading the love this Valentine's Day!
Dark Chocolate Bark with Toasted Quinoa & Nuts – full of healthy fats and antioxidants making it a great healthy choice to satisfy your sweet cravings!
These Healthier Seven Layer Bars are loaded with toasted rice cereal, peanut butter and dates, then topped with butterscotch, dark chocolate, and pecans!

These GF Peanut Butter Sandwich Cookies with Chocolate Hazelnut Filling are rich in flavor and loaded with wholesome goodness!
These Gooey Black Bean and Beet Brownies make me giddy inside, whole oats, black beans, and beets, totally disguised by dark chocolate and honey create an ooey-gooey-delicious HEALTHY brownie!
These Dark Chocolates with Raspberry Filling are the perfect healthy treat to make your loved one this Valentine's Day, full of fresh raspberries, honey, dates, and dark chocolate!
These Vermont Caramel Maple Thumbprints are loaded whole oats, almond meal, pecans, dates, and maple syrup – nutritious never tasted so good!
These Raw Lemon Poppy Seed Bites are made with whole oats, dates, cashew meal, and honey – refined sugar and flour free!