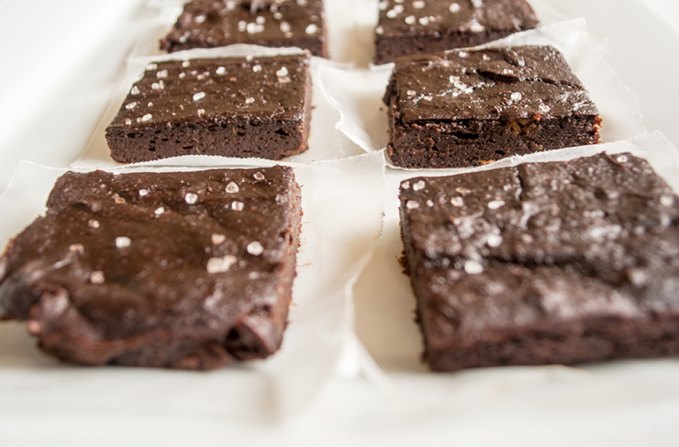 Happy New Year!
This past year has been somewhat of a roller coaster ride with its ups and downs. And while I am thankful for so many things, I must admit that I am looking forward to 2014.
To kick off the new year, I thought I'd go against the grain and rather than posting a recipe for a quinoa salad, detox smoothie or healthy trail mix, I am breaking all etiquette and posting a recipe for these chocolate, fudgy brownies. Gasp!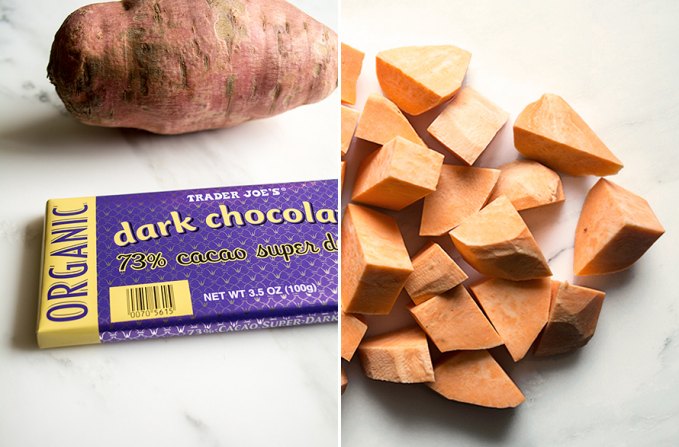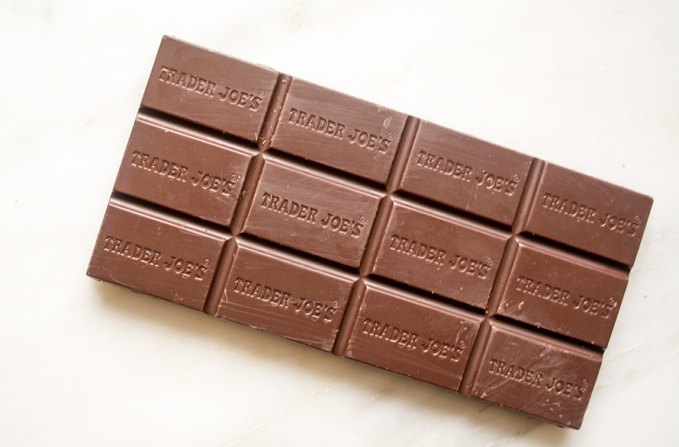 I know, I know. It's the new year and everyone is determined to buckle down, get their discipline back in order and promising themselves they will hit the gym at least twice a week, maybe three. And believe me, I'm telling myself those things, too. But, I know myself and I know there will be a time (in the very near future) where I just want something sweet.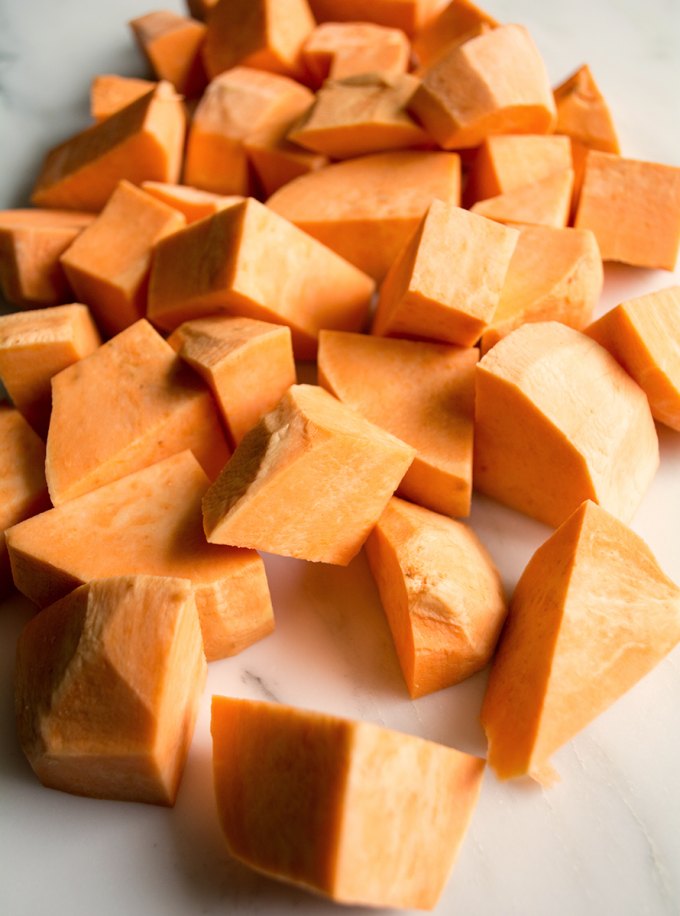 And these are not just any brownie, but rather these Paleo fudge brownies are made with organic sweet potatoes, 73% dark chocolate, honey, coconut oil and coconut flour. So, if I'm going to eat something sweet, let it be these!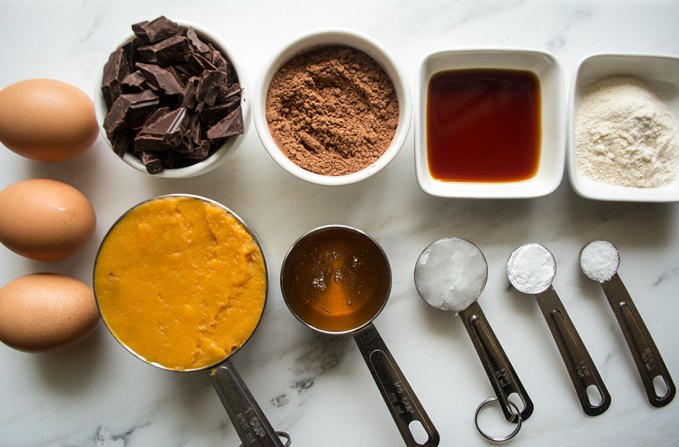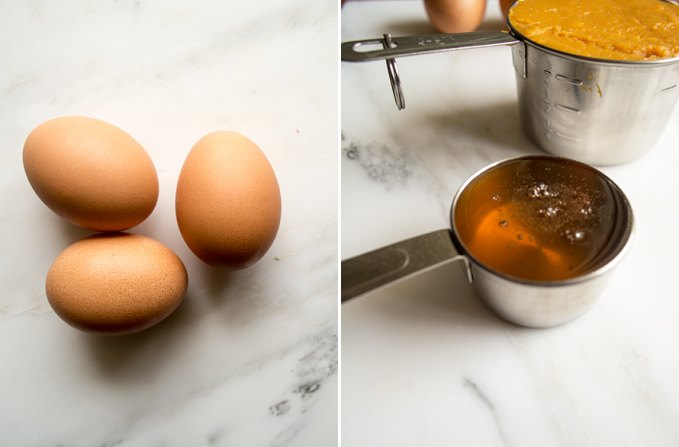 These brownies are super moist and the dark chocolate is intense. They are one of those desserts that you bite in to and think, this isn't the typically brownie, but I like it! It's texture is bit cake-like.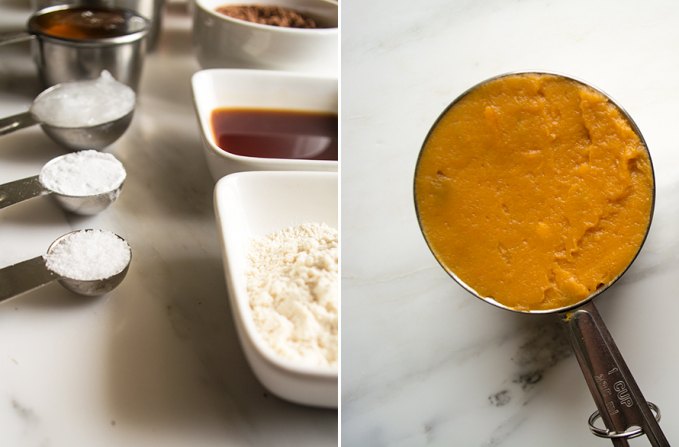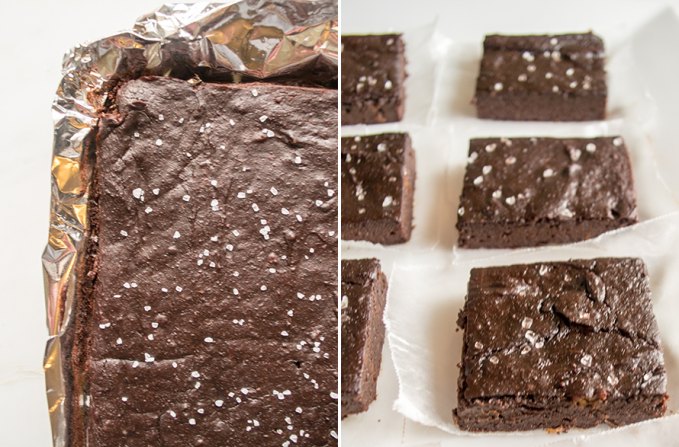 I came across this recipe from The Iron You back in the summer and have made it three or four times. I've played around some with the amount of sweet potato and I think I've got it pretty close with this recipe. If you have too much of the sweet potato, they are a bit too moist. Who knew that was possible, right?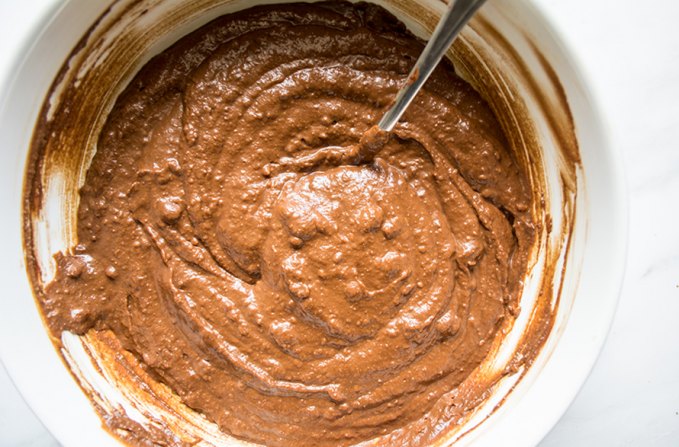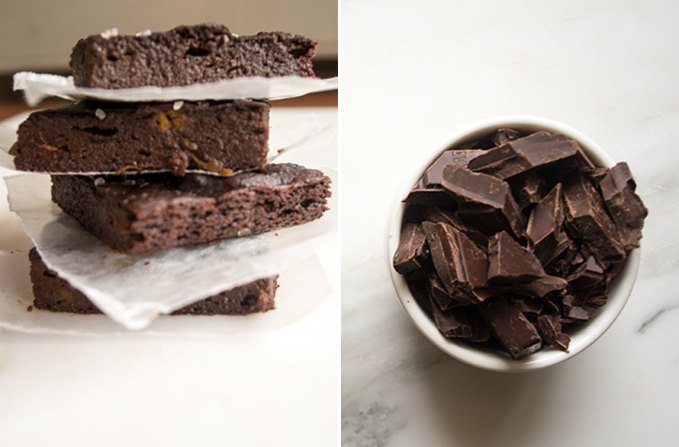 Oh, and sorry if you are one of those people who doesn't like the word moist. Quite honestly, I don't get the issue, but I've met at least two or three people who cringe every time they hear that word.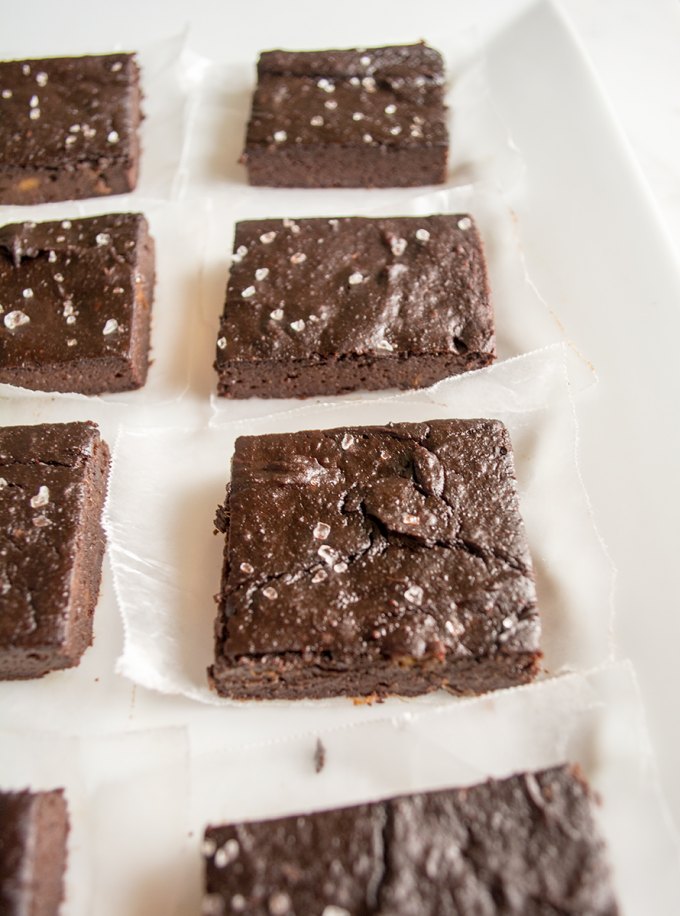 Anyway, while you are making efforts to get your eating habits back on track after all the holiday celebrations, keep this little recipe tucked away for when you need something sweet but want it to have some health benefits!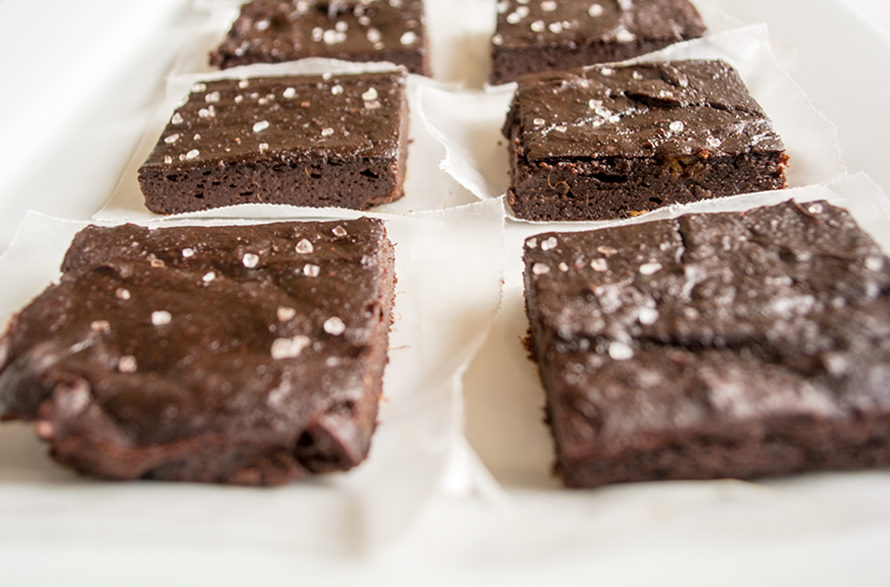 Print Recipe
Paleo Fudge Brownies
Paleo brownies made with sweet potatoes, coconut flour, honey and dark chocolate!
Ingredients
3.5

oz

70% dark chocolate

chopped

2

medium sweet potatoes

boiled and peeled (approx 1 1/4 cup puree)

¼

cup

raw organic honey

3

free-range eggs

¼

cup

cocoa powder

1

tbsp

vanilla extract

2

tbsp

coconut flour

1

tbsp

coconut oil

1 ½

tsp

baking soda

½

tsp

fine grain sea salt
Instructions
Place a rack in the upper third of the oven and preheat oven to 325°F.

Grease a 9×13-inch baking pan with coconut oil. Line the pan with foil and grease the foil. This will make brownie removal much easier.

Whisk together cocoa, coconut flour, baking soda and salt, then set aside.

Place coconut oil and chopped chocolate in a medium sized heat proof bowl. Place the bowl over a pot of barely simmering water, being sure that the bottom of the bowl does not touch the boiling water. Stir until chocolate and coconut oil are completely melted. Use pot holders to remove the bowl from over the boiling water. Let mixture sit for a few minutes.

Puree the sweet potato in a food processor until very smooth, making sure there are no lumpy bits.

In a medium sized bowl, whisk together honey, eggs and vanilla extract. Whisk until pale and thick. Pour the chocolate mixture into the egg mixture. Whisk until completely incorporated. Add the sweet potato and mix well. Add the cocoa mixture all at once and whisk to incorporate.

Pour into the prepared pan and bake for about 35 to 40 minutes, or until a skewer inserted in the center comes out clean.

Let cool and cut into 20 squares. If you're like me, you will prefer brownies cold. If desired, dust the brownies with coconut flour or a little sea salt.
Nutrition
Serving:
1
g
|
Calories:
85
kcal
|
Carbohydrates:
10.4
g
|
Protein:
2
g
|
Fat:
4.1
g
|
Saturated Fat:
2.4
g
|
Polyunsaturated Fat:
0.1
g
|
Cholesterol:
32.2
mg
|
Sodium:
208.5
mg
|
Fiber:
0.9
g
|
Sugar:
4.8
g