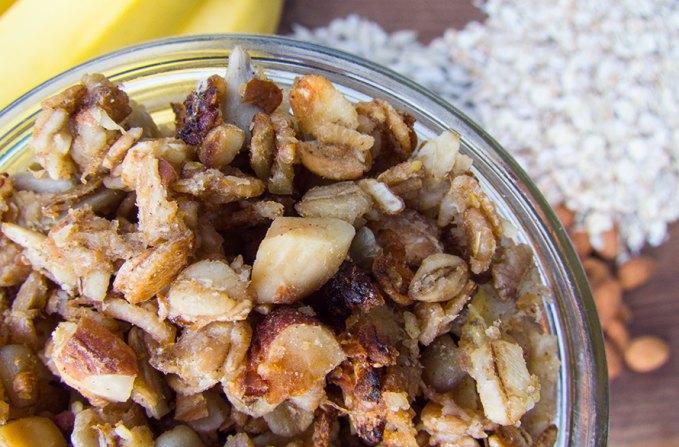 Granola is one of those things that makes a yummy snack without the guilt of eating a handful… or sometimes several handfuls.
And as much as I love granola, I made this recipe more for Josh, than myself. Mornings are often my time to get up early, grab my coffee and fix my greek yogurt with whole oats, flax and berries before curling up on one of our front porch chairs (with Tucker of course) to eat breakfast and read my devotion, catch up on personal emails, look at food blogs, etc. I've come to cherish this time as I consider it my "me time". It's rare that I'm home from work before 6 and once I make dinner, clean up and get a few things done around the house it often feels likes it's time for bed. I'm not complaining, I love my job, I love cooking and I love taking care of our home or making something yummy for Josh, it's just that the evenings are often less relaxing than my mornings.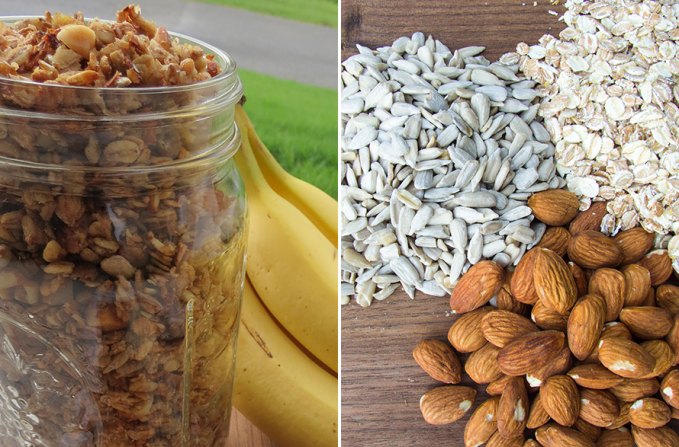 All this to say, I never actually make breakfast for Josh through the week. So by making homemade granola ahead of time, I somehow feel like I am making his breakfast, silly huh? Not to mention, if the granola is homemade then I know what ingredients go into it and I'm able to avoid the high sugar, unhealthy fats, additives and preservatives that store-bought granola often contain.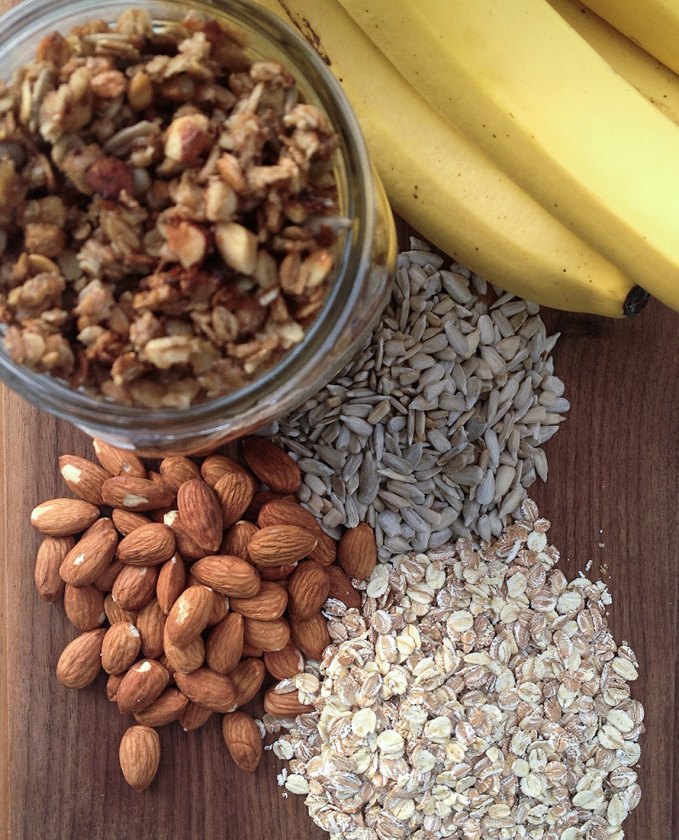 Josh has started eating this granola (or whatever granola I've recently made) with Trader Joe's Honey Greek Yogurt each morning. It's higher in sugar than the plain, non fat Greek that I try to stick to, but it's ingredients are very simple and it's only sweetened with honey. Greek yogurt is such a great source of calcium, potassium, and protein, it actually has twice the protein of regular yogurt. SO – if you're a yogurt eater, but haven't tried Greek, I highly suggest it!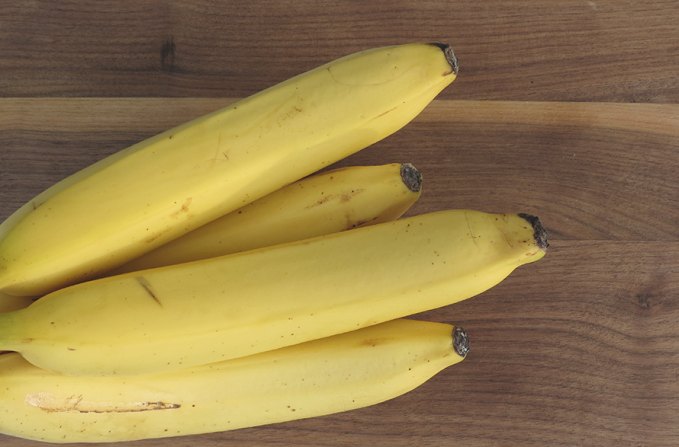 This easy recipe came together so quickly, with little to no prep work and used ingredients I keep on hand. Aside from chopping the almonds and mashing the bananas, the only prep work was to mix it all together and spread it out on a pan with parchment paper…doesn't get much easier!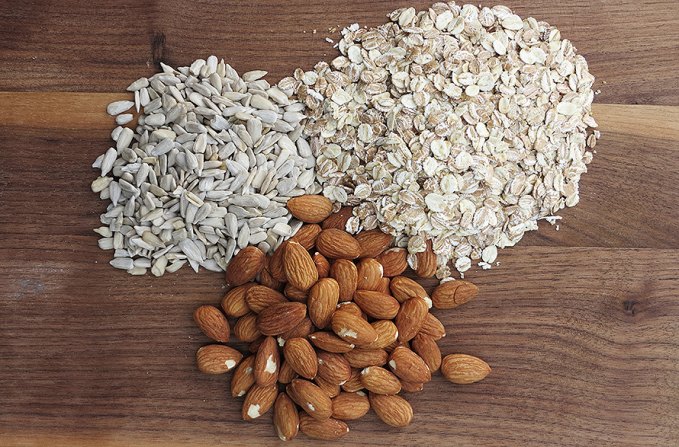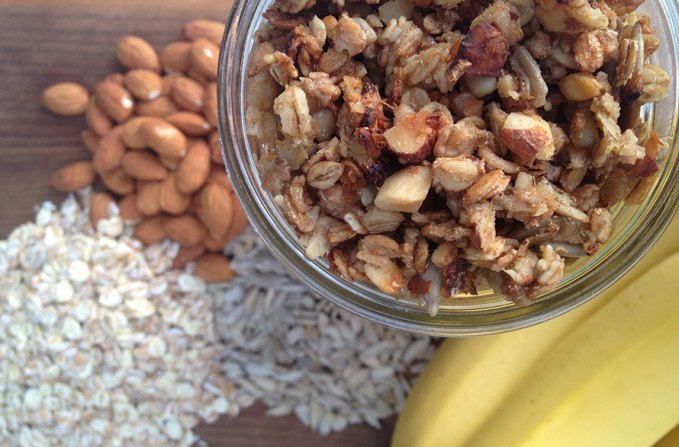 The only thing I may do different next time is bake the granola a few additional minutes. The bananas keep the mixture very moist, so when baked for the suggested 20 minutes, the results while very tasty was a bit softer (or chewier) than I like my granola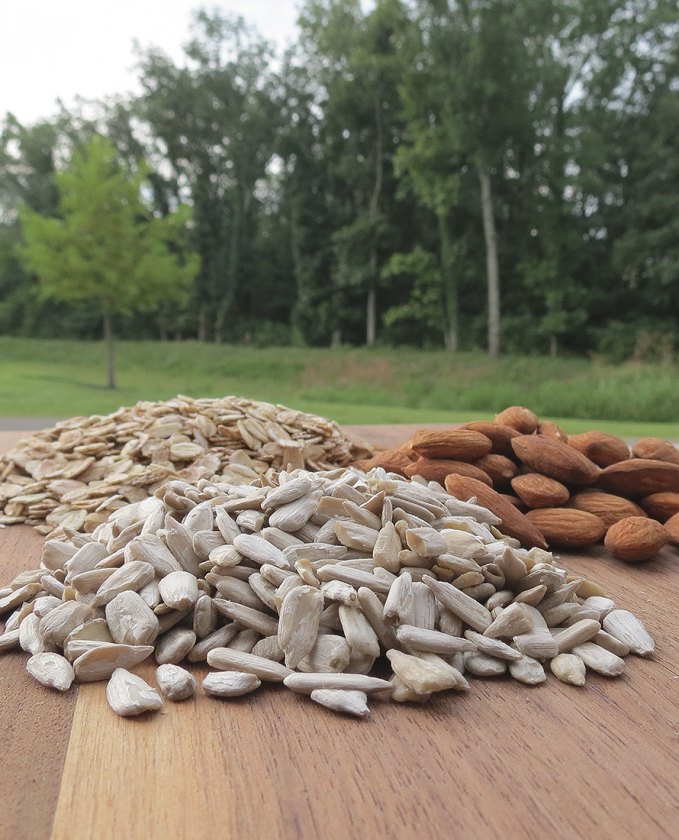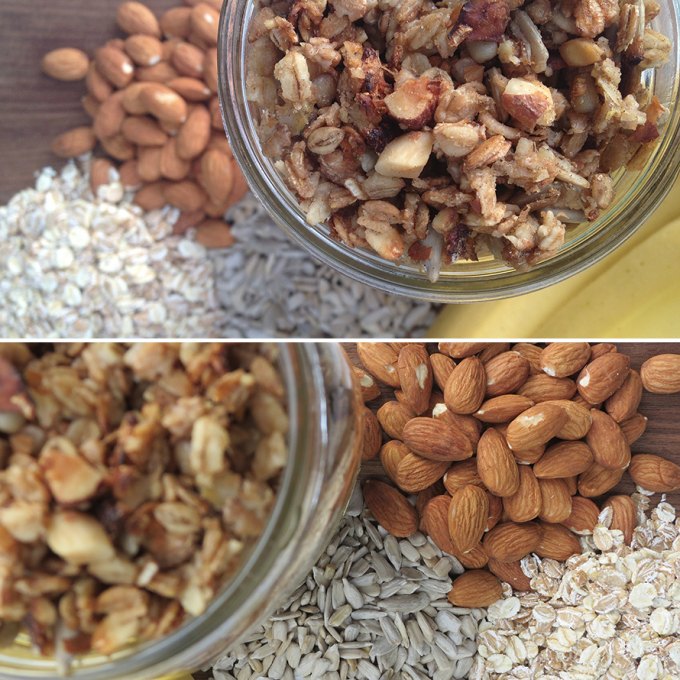 BENEFITS OF WHOLE OATS:
Whole oats are a good source of vitamins, minerals, fiber and antioxidants and are particularly high in B vitamins, phosphorus and iron. In 1 cup of cooked oats, there are approximately 150 calories, 6 g of protein and 4 g of fiber. (The iron is important for those of you like myself who don't eat a lot of red meat!)
Purchase organic whole oats if at all possible to eliminate the chemicals, additives or genetic modifications that are often used on the non-organic oats.
BENEFITS OF RAW ALMONDS AND SUNFLOWER SEEDS:
Sunflower seeds and almonds are both good sources of magnesium, manganese and vitamin E.
These nuts and seeds are packed with a powerful fiber as well as offer a good sources of omega-6 fatty acids and provide some omega-3 fatty acids.
Both are full of healthy unsaturated fats (still keep moderation in mind) that can help lower levels of "bad" or high-density cholesterol.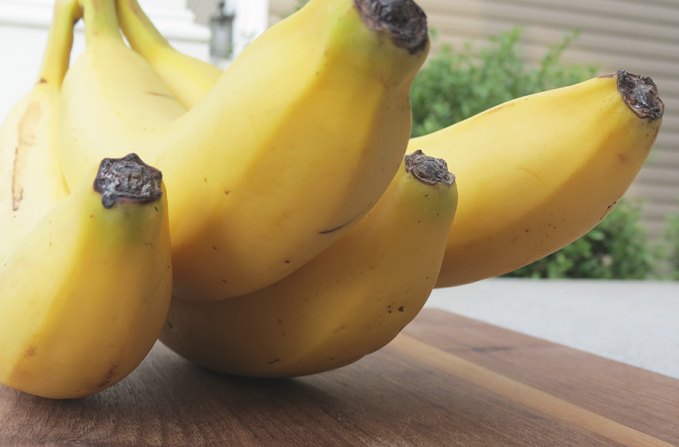 I came across the original recipe from Green Kitchen Stories, this lovely couple has the best recipes and gorgeous photographs!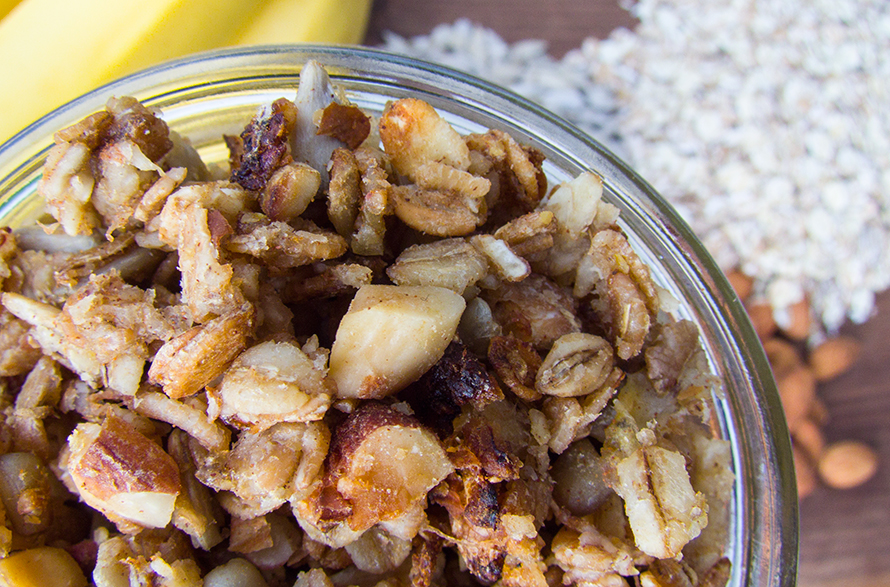 Print Recipe
Homemade Banana Almond Granola
Organic rolled oats, almonds and sunflower seeds coated in banana, coconut oil, and honey!
Ingredients
3

cups

organic rolled whole oats

1/2

cup

raw almonds

coarsely chopped

1/2

cup

raw sunflower seeds

1/4

tsp

pure vanilla extract

1/8

tsp

sea salt

3

tbsp

organic coconut oil

room temperature

3

tbsp

raw honey

2

ripe bananas

peeled and broken into smaller pieces
Instructions
Preheat the oven 400°F and line a baking tray with baking paper.

In a large bowl, combine oats, almonds, sunflower seeds, vanilla and salt.

In a separate bowl add coconut oil, honey and bananas. Use hands or fork to mash and mix until completely smooth.

Add the banana mixture to the dry mixture and combine well, ensuring all ingredients are well coated.

Spread granola in an even layer on the baking tray and place in the middle of the oven and bake for 15 to 20 minutes. Check after 10 minutes and turn the granola over with a spoon/spatula.

Allow to cool completely before putting in a container.
Notes
Check after 20 minutes, if you like a crisper granola, you may want to bake it for a few additional minutes, the bananas create more of a soft chewy granola.
Nutrition
Serving:
1
g
|
Calories:
110
kcal
|
Carbohydrates:
14.2
g
|
Protein:
2.9
g
|
Fat:
5.4
g
|
Saturated Fat:
2.1
g
|
Polyunsaturated Fat:
1.7
g
|
Sodium:
10.6
mg
|
Fiber:
2.2
g
|
Sugar:
3.6
g