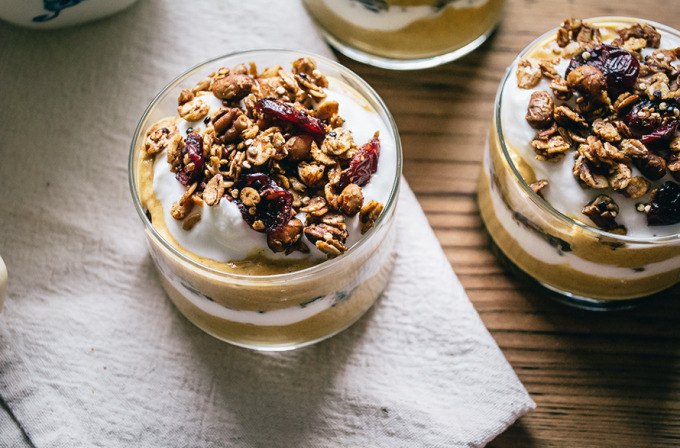 Today I'm teaming up with The Soyfoods Council and Healthy Aperture to bring you a #SoyInspired Thanksgiving! I am so thrilled to be a part of a #SoyInspired Thanksgiving for multiple reasons, but among those reasons is that it gave me the nudge to do some much-overdue research on soy and it's potential nutritional value. Soy is widely viewed as a versatile health food, and a great alternative to dairy and meat for those with a vegetarian or vegan lifestyle. And while I don't dispute that it plays a vital role for many vegetarians and vegans, I realize that intentionally or unintentionally, I've shied away from eating much of it myself. I find I tend to hone in on the not-so-good aspects of soy. For instance, soy is often highly processed and/or genetically modified, then packaged in energy bars, soy burgers, hotdogs or nuggets, in which case the natural compounds are removed, stripping away many of its benefits.
However, after researching a bit more on what makes soy good or bad, I've come to the conclusion that soy, in its purest form, can really be a good addition to your diet. Choosing soy in natural forms, such as edamame, roasted soy nuts, miso, sprouted tofu or tempeh, is the healthiest, most nutritious way to add it to your diet. I still intend to eat it in moderation, as I believe is best for all foods, as well as stay away from consuming it in it's highly processed forms, but I hope to experiment a bit more in the future with it.
Soy is also very mild in flavor, which makes it easy to work with when incorporating into your meals, or perhaps holiday dishes! So, if like me, you are somewhat new to soy and not sure how to begin to introduce it into your daily diet, you're in luck, because there are 20 other bloggers who have contributed amazing soy based recipes for this #SoyInspired Thanksgiving campaign.
Okay, now that I've gone on and on about soy, let's talk about this Pumpkin Cranberry Granola with Soy Nuts. Let's be honest, when Thanksgiving rolls around, breakfast is pretty much the last thing you're thinking about. In reality, there are likely some who skip breakfast all together in an effort to save room for the noon feast! But, as they say, breakfast is the most important meal of the day, so why not begin this Thanksgiving with a healthy start!
This Pumpkin Cranberry Granola with Soy Nuts embodies so many of my favorite things, especially this time of year! The roasted soy nuts are combined with spiced, toasted quinoa, whole oats, and chopped pecans, ensuring a lovely texture and crunch. Then the nuts and oats are drenched in maple syrup, pumpkin puree, cinnamon and pumpkin pie spice, and baked to a golden perfection, before tossing in some dried cranberries for a dose of color and added sweetness. This granola makes for an easy snack on its own, a healthy breakfast with some Greek yogurt, or can even suffice as a light dessert when layered with Greek yogurt and spiced and sweetened, creamy pumpkin.
Not only would it make the perfect start to this years Thanksgiving, but it would be a lovely Christmas gift, added to a mason jar with a bit of ribbon. Because let's be real, after the holidays, we're all eating a little more granola as we strive to get back on track!
Oh, and to makes things even better, The Soyfoods Council is celebrating a #SoyInspired Thanksgiving  with a giveaway certain to make holiday entertaining easier: a $200 Williams Sonoma gift card! Enter here:  https://www.facebook.com/thesoyfoodscouncil/app_228910107186452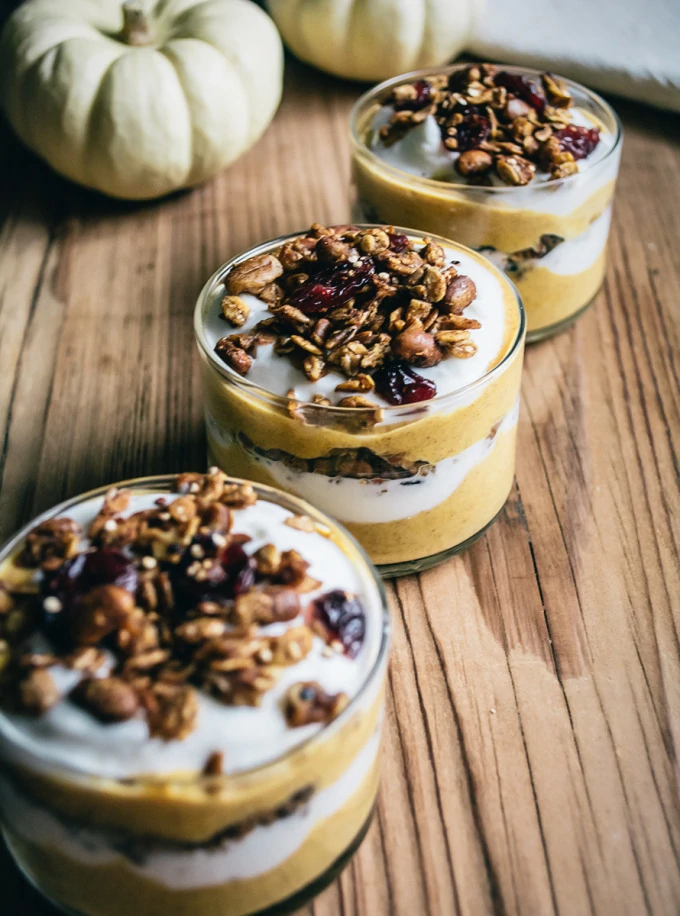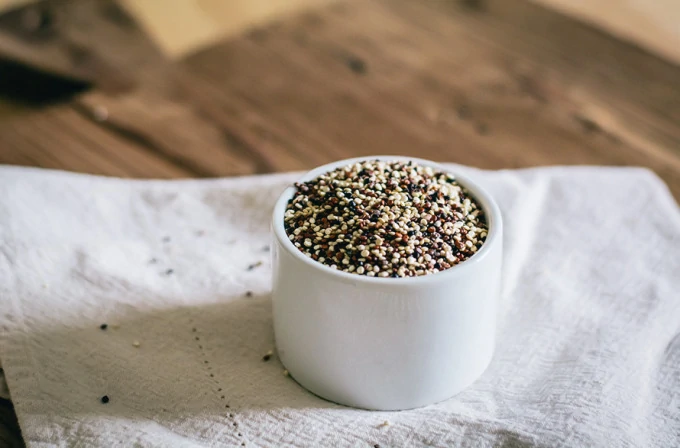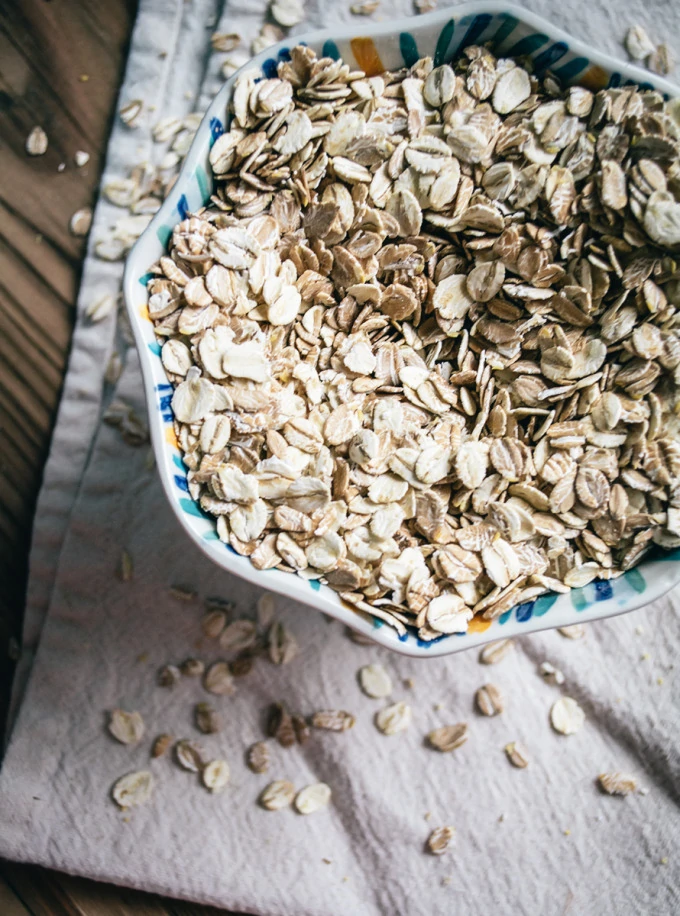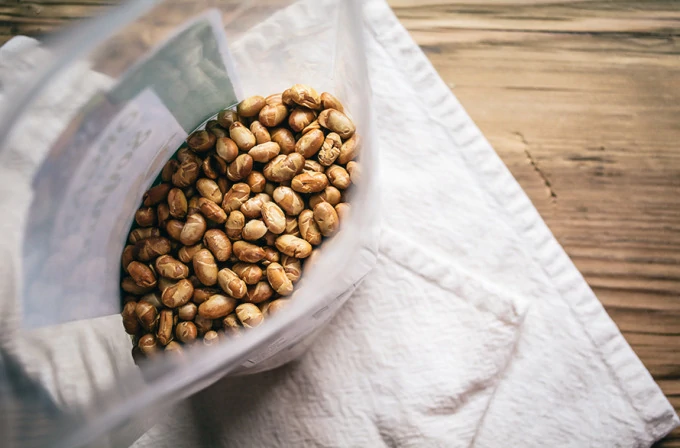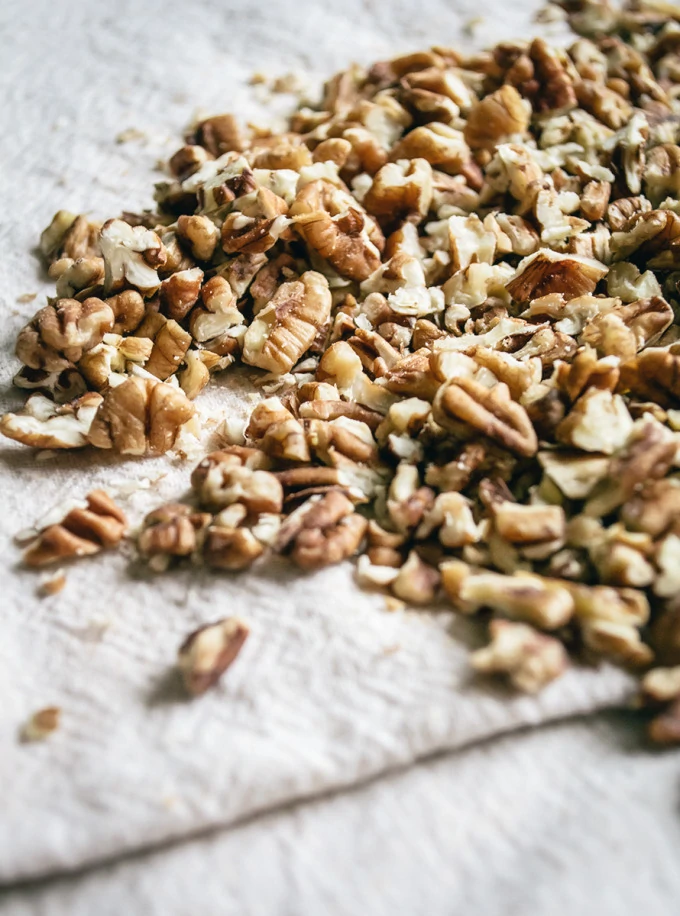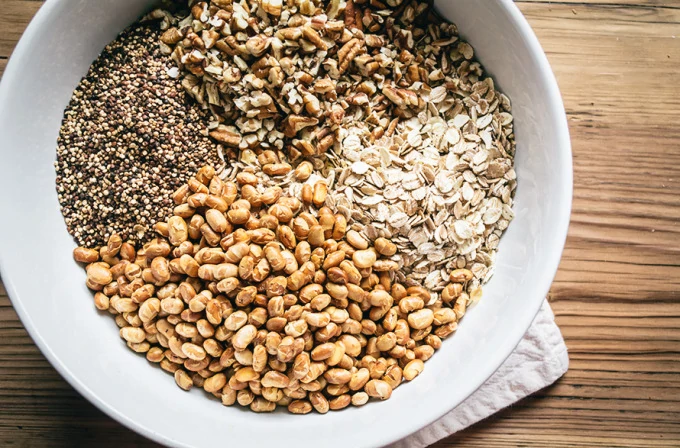 Want more recipe ideas to get #SoyInspired? Check out the links below, for the full 21 days of Thanksgiving Recipes!
The Lean Green Bean
Delicious Knowledge
Healthy Nibbles & Bits
Snixy Kitchen
Heartbeet Kitchen
The Skinny Fork
A Cedar Spoon
The Roasted Root
iFoodReal
A Dash of Soul
Nutritious Eats
Connoisseurus Veg
The Adventures of MJ & Hungryman
Amy's Healthy Baking
Uproot From Oregon
Yup, It's Vegan
Lemons & Basil
The Foodie Dietitian
Runnin Srilankan
Yeah… Imma Eat That
To learn more about the nutritional benefits of soy and get more recipe ideas, check out The Soyfoods Council's website or follow them on Facebook and Twitter!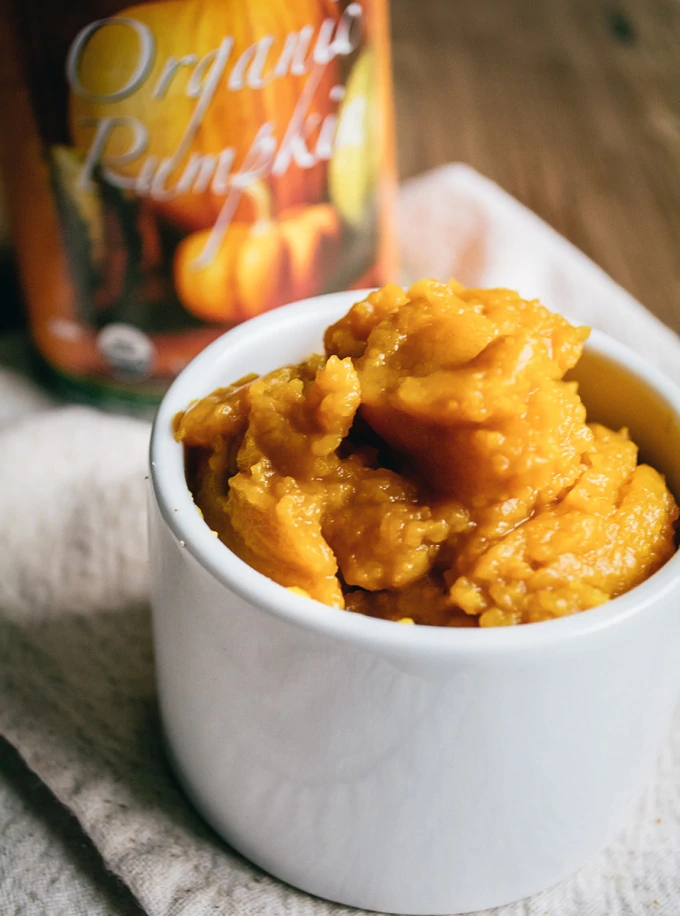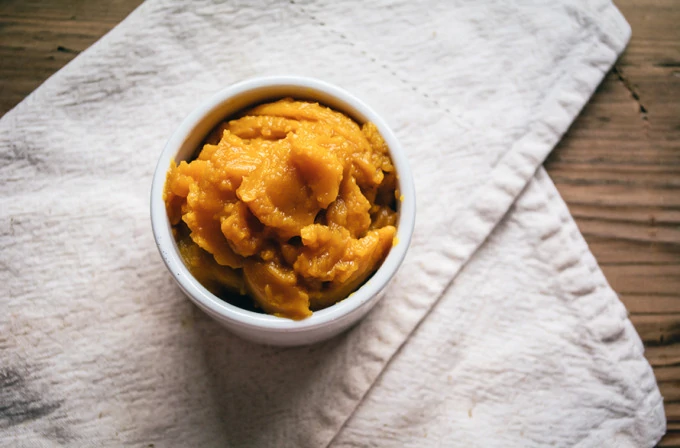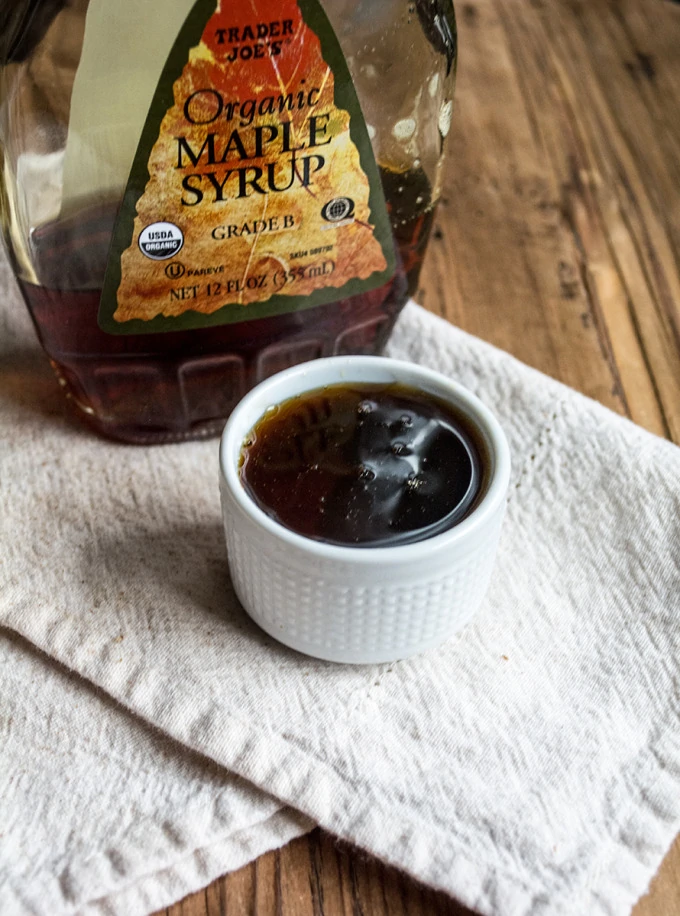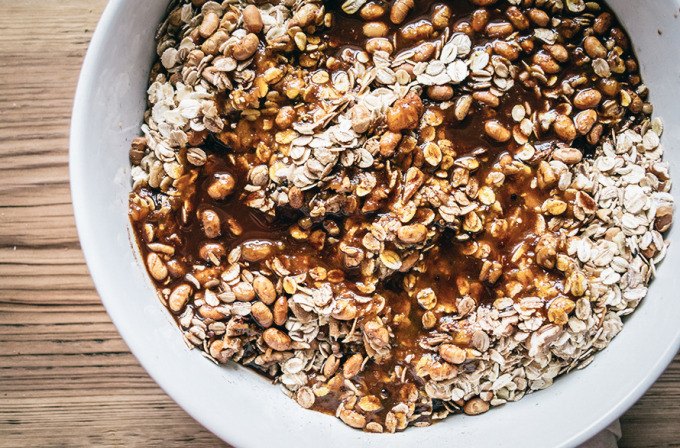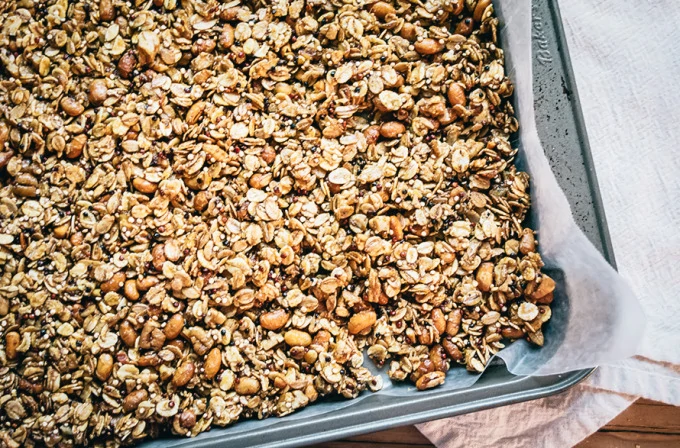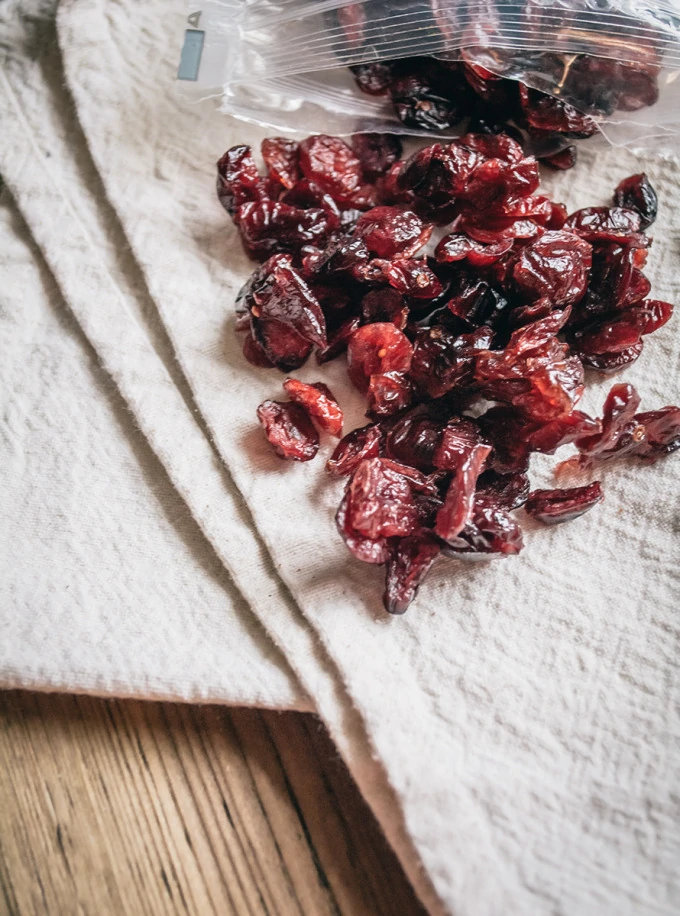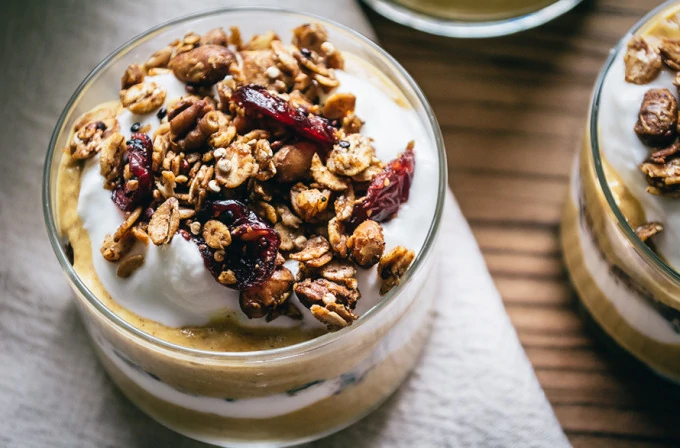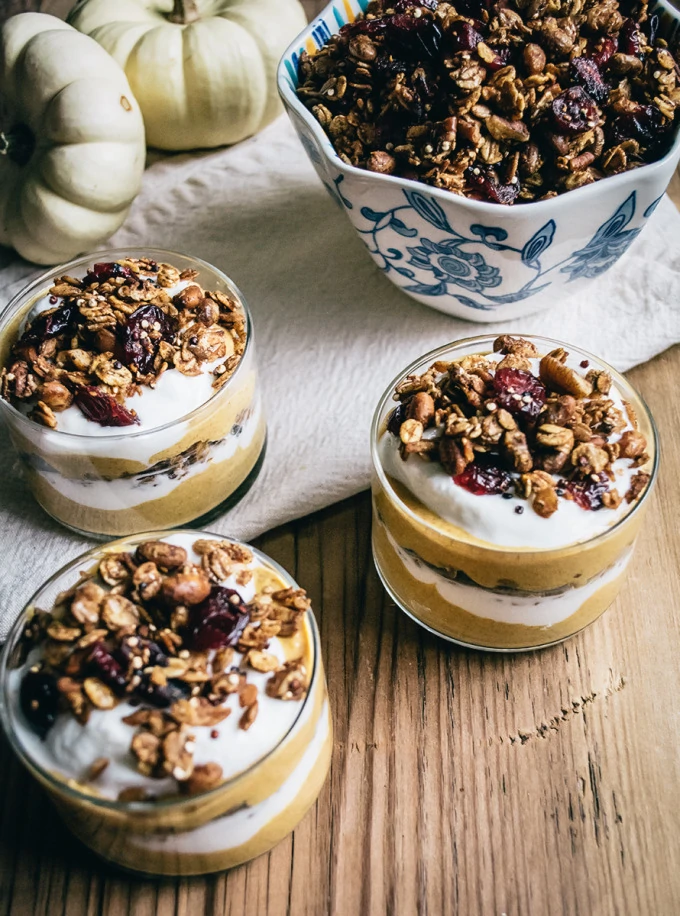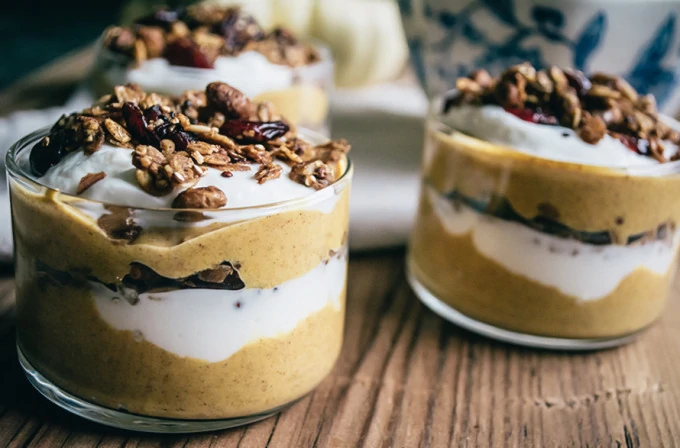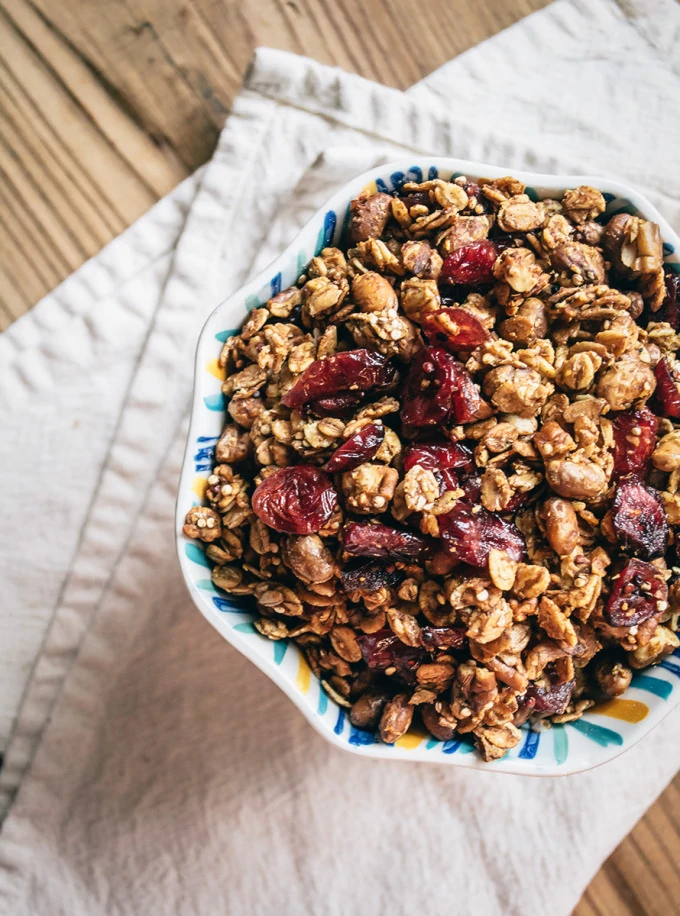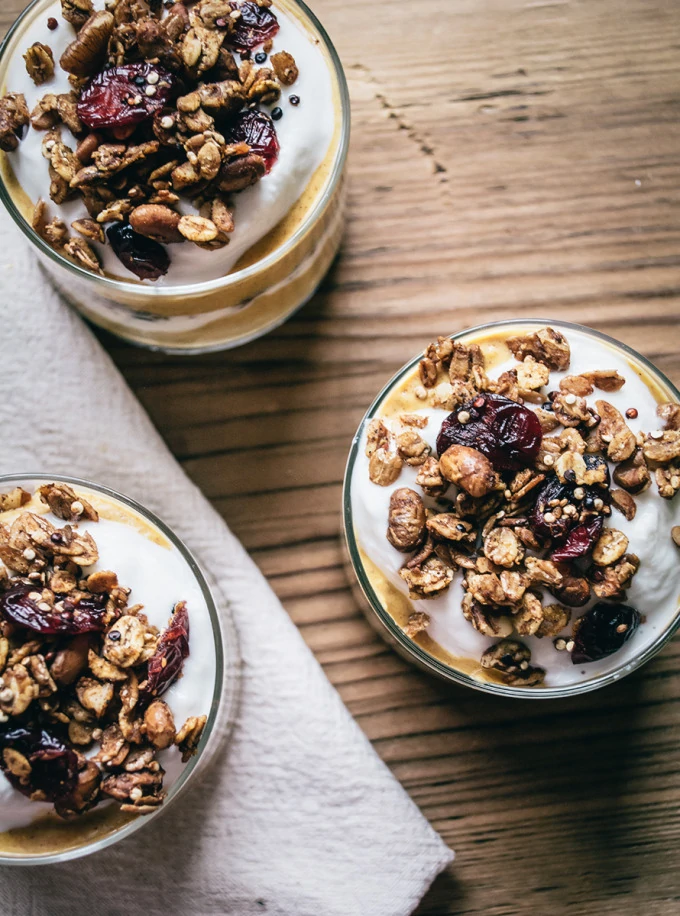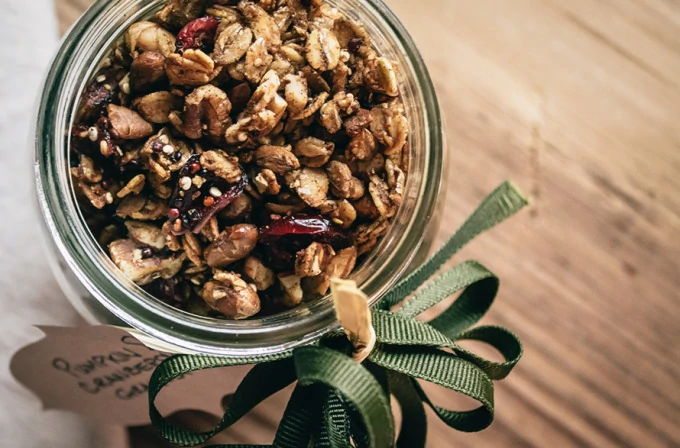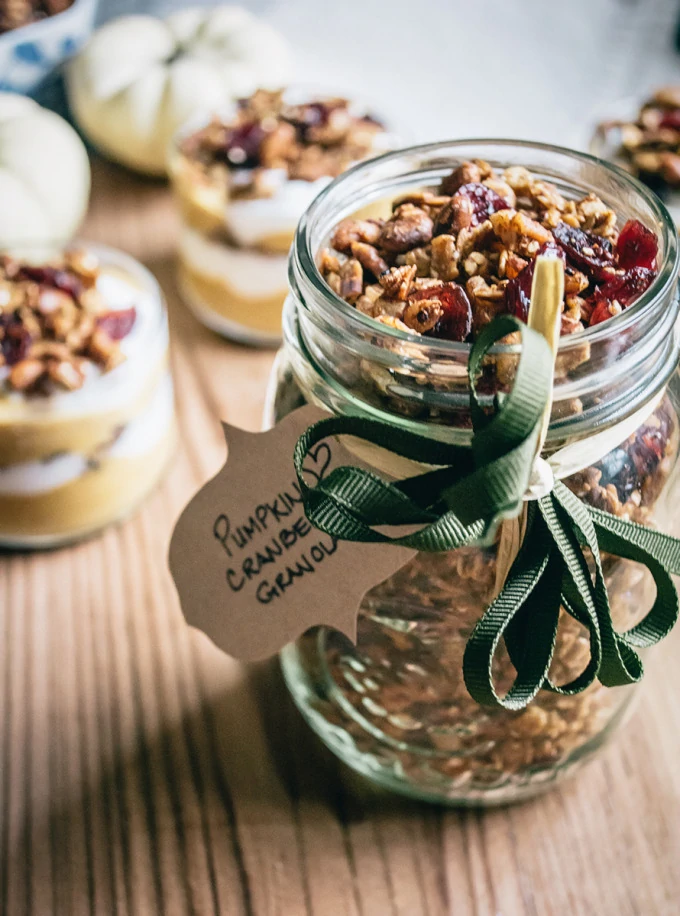 Disclosure: I was asked to participate in the #SoyInspired for Thanksgiving" campaign as a member of the Healthy Aperture Blogger Network. I was compensated for my time, but all opinions are my own.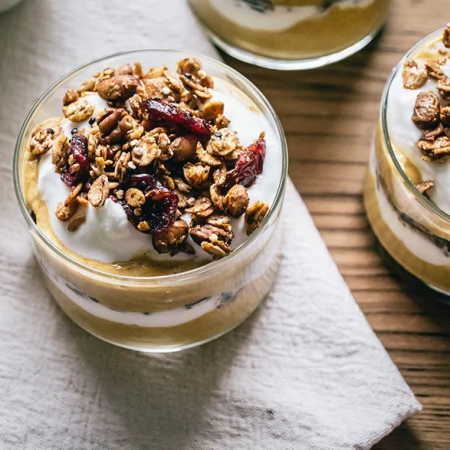 Print Recipe
Pumpkin Cranberry Granola with Soy Nuts
This Pumpkin Cranberry Granola with Soy Nuts is the perfect way to kick-off this year's Thanksgiving, loaded with wholesome ingredients, start this food-lovers holiday with both flavor and nutrition!
Ingredients
3

cups

oats

3/4

cups

chopped pecans

1

cup

soy nuts

organic

1/2

cup

quinoa + 1/2 tsp cinnamon + 1/2 tsp pumpkin pie spice

1/4

cup

coconut oil

1

tsp

vanilla extract

2/3

cup

maple syrup

1/2

cup

pumpkin puree

1

tsp

cinnamon

2

tsp

pumpkin pie spice

1

cup

dried cranberries
Instructions
Preheat oven to 350 degrees.

While oven preheats, add dry quinoa to ungreased sauce pan, sprinkle with 1/2 tsp cinnamon and pumpkin pie spice, cook over medium heat 5-7 minutes or until quinoa begins to pop and evenly toast, stir frequently.

In a large bowl, add oats, pecans, soy nuts, and toasted quinoa, toss with hands to mix well, then set aside.

In a small bowl, add melted coconut oil, vanilla extract, maple syrup, pumpkin puree, cinnamon, and pumpkin pie spice. Stir well until well combined. Pour coconut oil and pumpkin puree mix into large bowl with oat mixture, then stir or mix with hands until oat mixture is completely coat.

Line large baking sheet with wax paper and spread granola mixture evenly to create a fairly smooth layer.

Bake 30-35 minutes, or until granola is evenly browned. Remove tray every ten minutes and stir to ensure mixture cooks evenly and does not burn.

Once the granola has baked to a toasted golden color, remove and let cool 2-3 minutes. Add baked granola to a large bowl, then stir in dried cranberries.

Store in an airtight container up to 10 days - enjoy!
Notes
Nutrition info is for granola only - to create Pumpkin Granola Yogurt Parfait, layer pumpkin puree mix (see below), greek yogurt, granola, then repeat.
For the spiced pumpkin puree, combine 3/4 cup pumpkin puree, 1/2 cup greek yogurt, 1 tsp cinnamon, 1 tsp pumpkin pie spice, and 2 tbsp honey (or sweetener of choice).
Nutrition
Serving:
1
g
|
Calories:
145
kcal
|
Carbohydrates:
21.6
g
|
Protein:
3.4
g
|
Fat:
5.6
g
|
Saturated Fat:
2.1
g
|
Polyunsaturated Fat:
1
g
|
Sodium:
5.8
mg
|
Fiber:
2.7
g
|
Sugar:
10.4
g