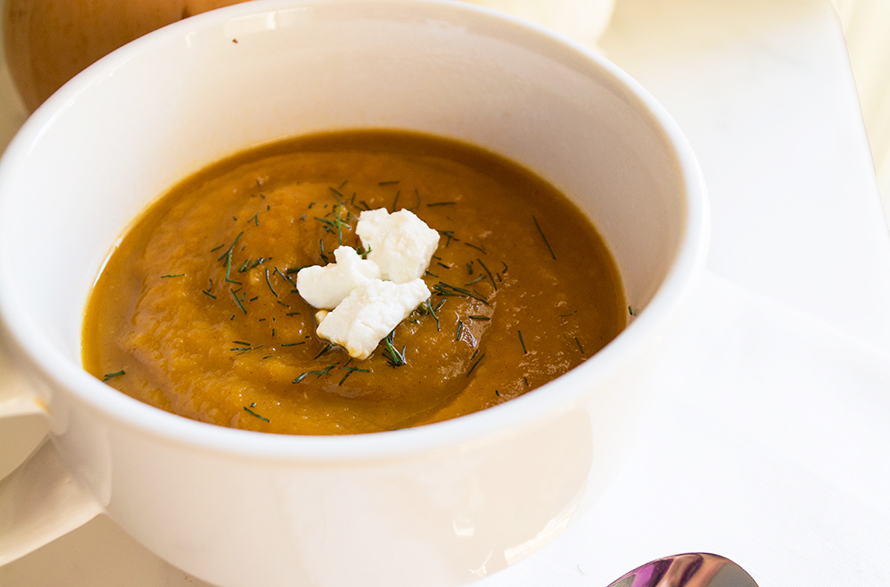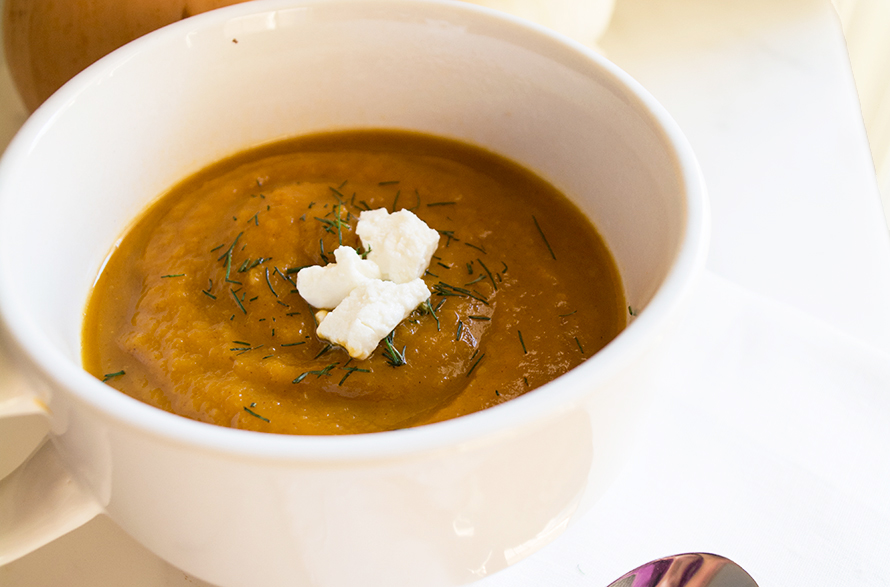 As promised, I have a soup recipe for you! And just in time as the weather continues to get a bit colder. A few weeks ago, I ate at Panera with my family. Typically I'm a complete salad girl when it comes to Panera, but being a sucker for fall flavored dishes, squash in particular, I couldn't resist trying out their Autumn Squash Soup with Roasted Pumpkin Seeds. It was very sweet, but overall, the flavor was wonderful. Intrigued, I looked up the ingredients online and saw it had apple juice, honey, and several other great spices.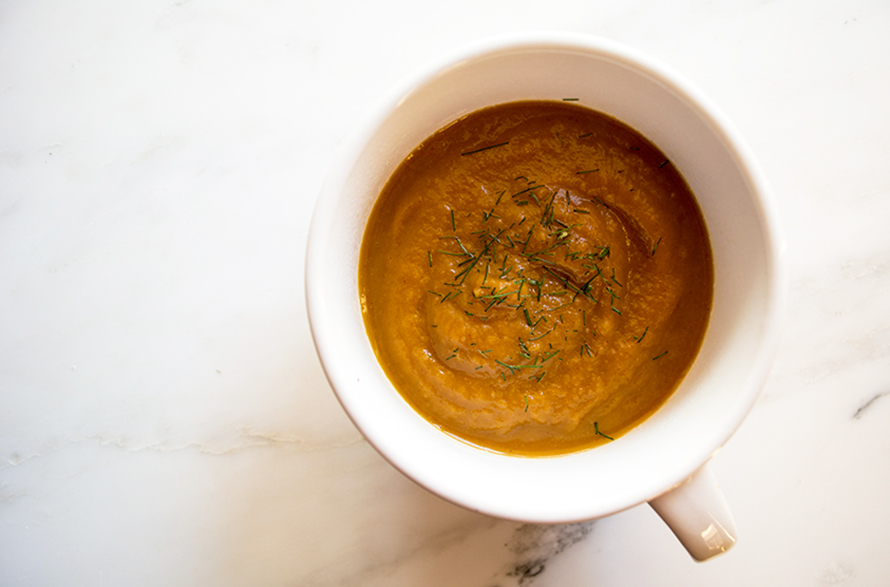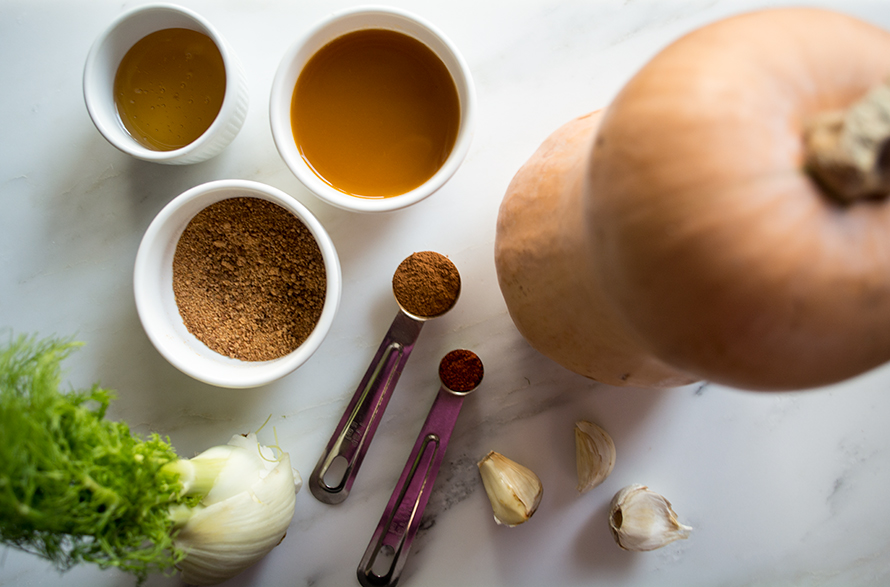 I made a mental note to try something similar at home, so when I got a large butternut squash in my Delvin Farms CSA, I couldn't resist giving it a try. I came across a couple different versions over the next few days from some of the food blogs I follow and ended up combining a few of them based on the ingredients I had on hand and the items that seemed like they'd pair well together.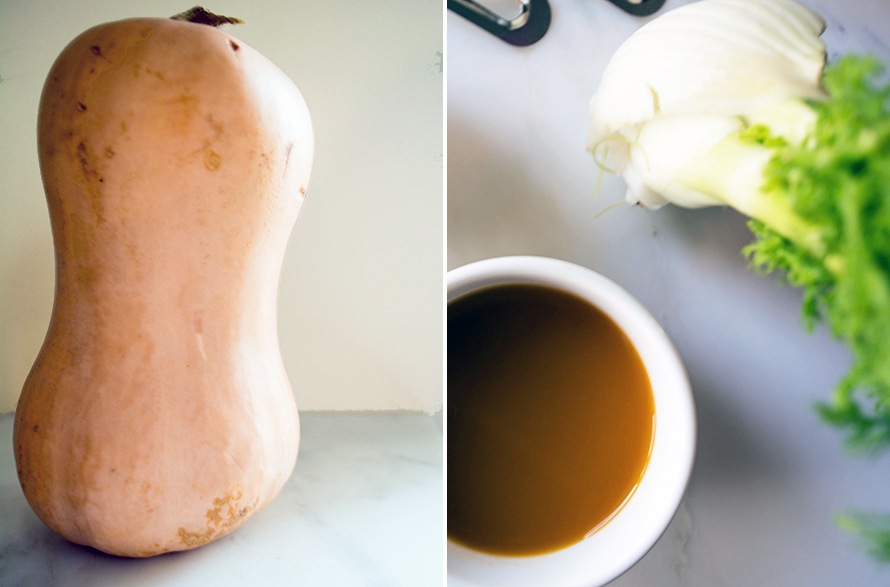 You'll notice in my CSA that I received a large fennel bulb. I honestly had no idea what to do with this, nor did I really know what fennel was at the time. I've since then done a bit of research and included some of my findings below.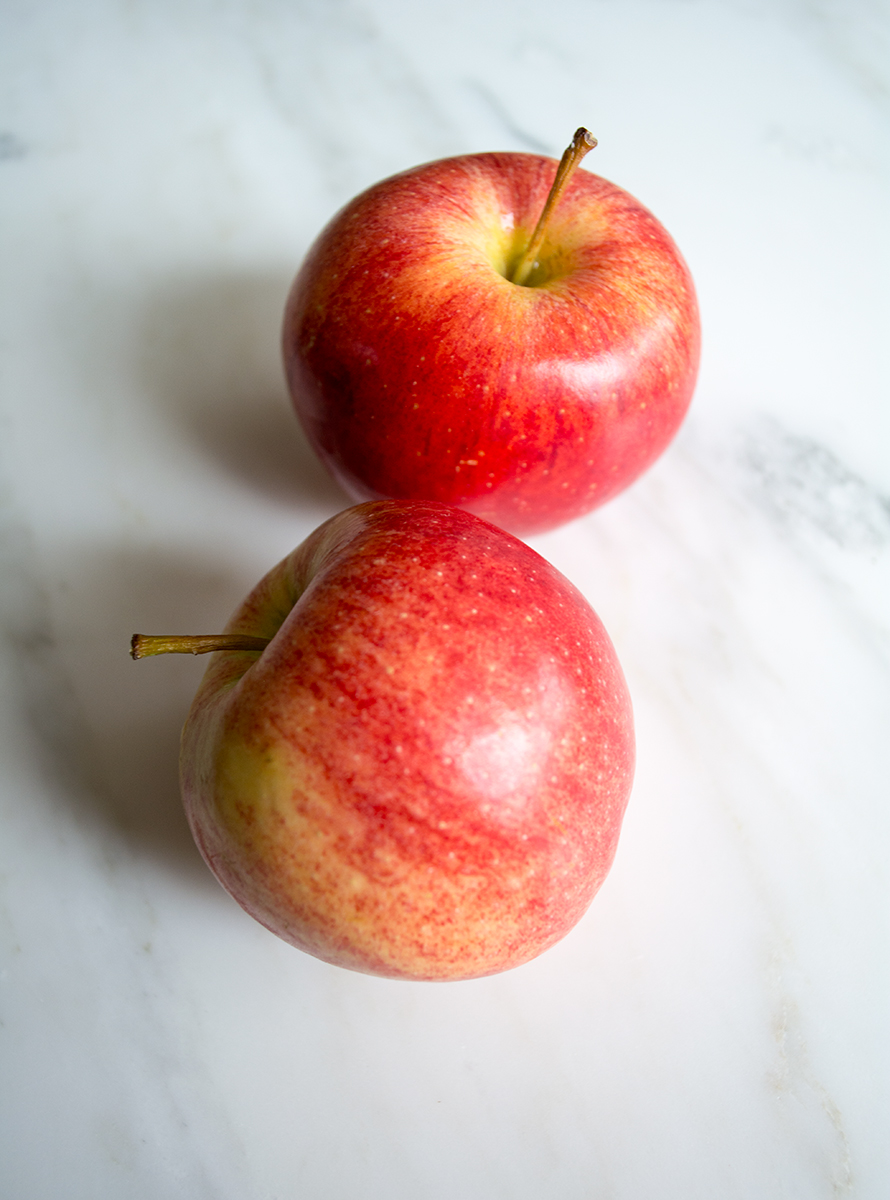 It seems that most people just use the white bulb at the bottom, but some do use the feathery tips as garnish or to add a little flavor. If nothing else it adds a bit of color, so I opted to sprinkle a little over our bowls.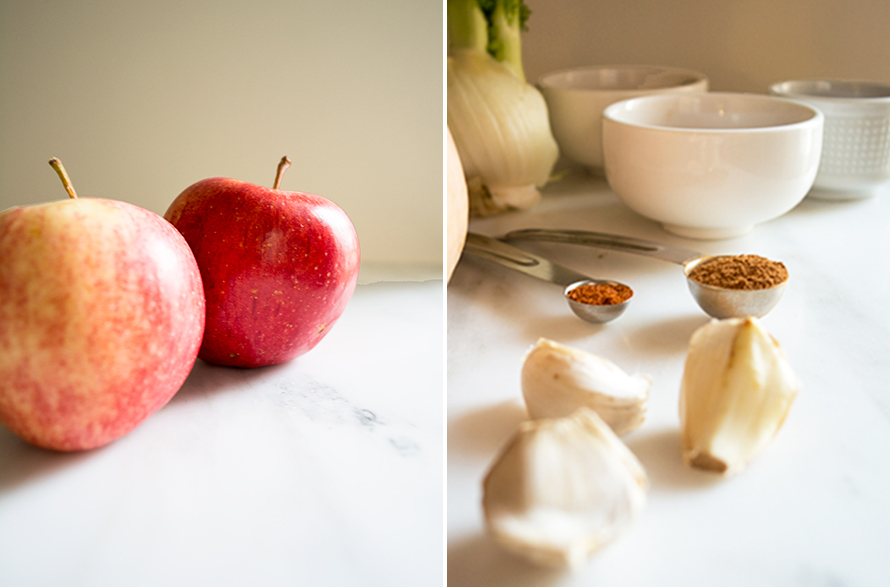 I used Honey Crisp apples because it's what I had, but they didn't seem to have as much flavor as I've come accustom to and the soup ended up lacking some of the sweetness I was hoping to achieve, so I added some additional honey. Definitely tailor your amount of honey based on the sweetness of your apples. The cinnamon and coconut sugar paired with the apples add a great autumn flavor to the dish, but I loved the unexpected kick brought in by the cayenne pepper. It helped bring balance to the soup so it didn't end up too sweet, or dessert-like.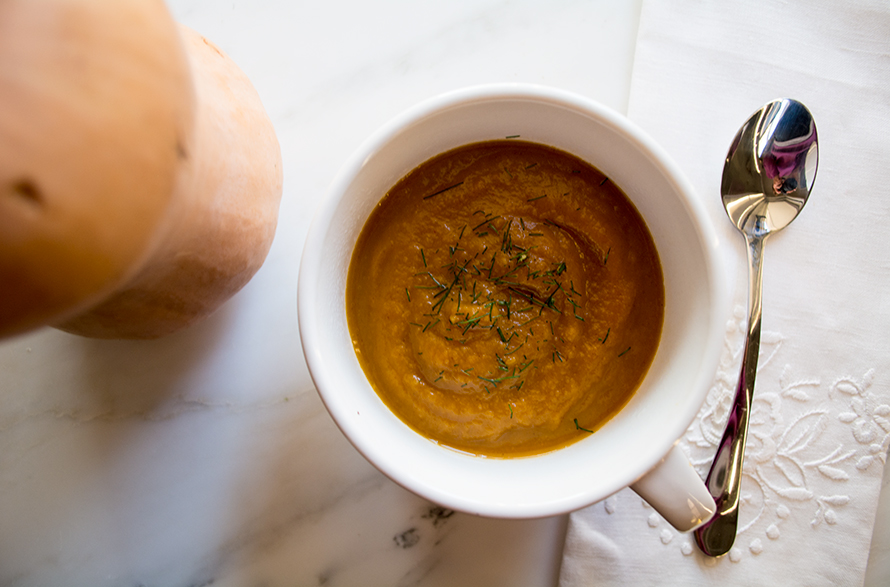 MORE ABOUT FENNEL:
Fennel is composed of a white or pale green bulb from which closely superimposed stalks are arranged. The stalks are topped with feathery green leaves near which flowers grow and produce fennel seeds. The bulb, stalk, leaves and seeds are all edible. Fennel belongs to the Umbellifereae family and is therefore closely related to parsley, carrots, dill and coriander
Fennel is crunchy and slightly sweet, adding a refreshing contribution to the ever popular Mediterranean cuisine. It is most often associated with Italian cooking and is typically readily available and at its best from autumn through early.
The leaves are delicately flavored and similar in shape to those of dill. The bulb is a crisp vegetable that can be sautéed, stewed, braised, grilled, or eaten raw. They are used for garnishes and to add flavor to salads. They are also added to sauces and served with pudding. The leaves are often used in soups and fish sauce and occasionally eaten raw in a salad.
BENEFITS OF FENNEL:
Fennel is high in antioxidant activity, which has been shown to reduce inflammation and prevent the occurrence of cancer.
Fennel bulb is also an excellent source of vitamin C, which is not only important to the body's immune system, but also in preventing cellular damage in the joints that could result in conditions like osteoarthritis and rheumatoid arthritis.
As a very good source of fiber, fennel bulb may help to reduce elevated cholesterol levels.
Fennel is a very good source of folate, a B vitamin that is necessary for the protecting blood vessel walls to prevent against heart attack and stroke.
Fennel is also a very good source of potassium, a mineral that helps lower high blood pressure, another risk factor for stroke and heart attack.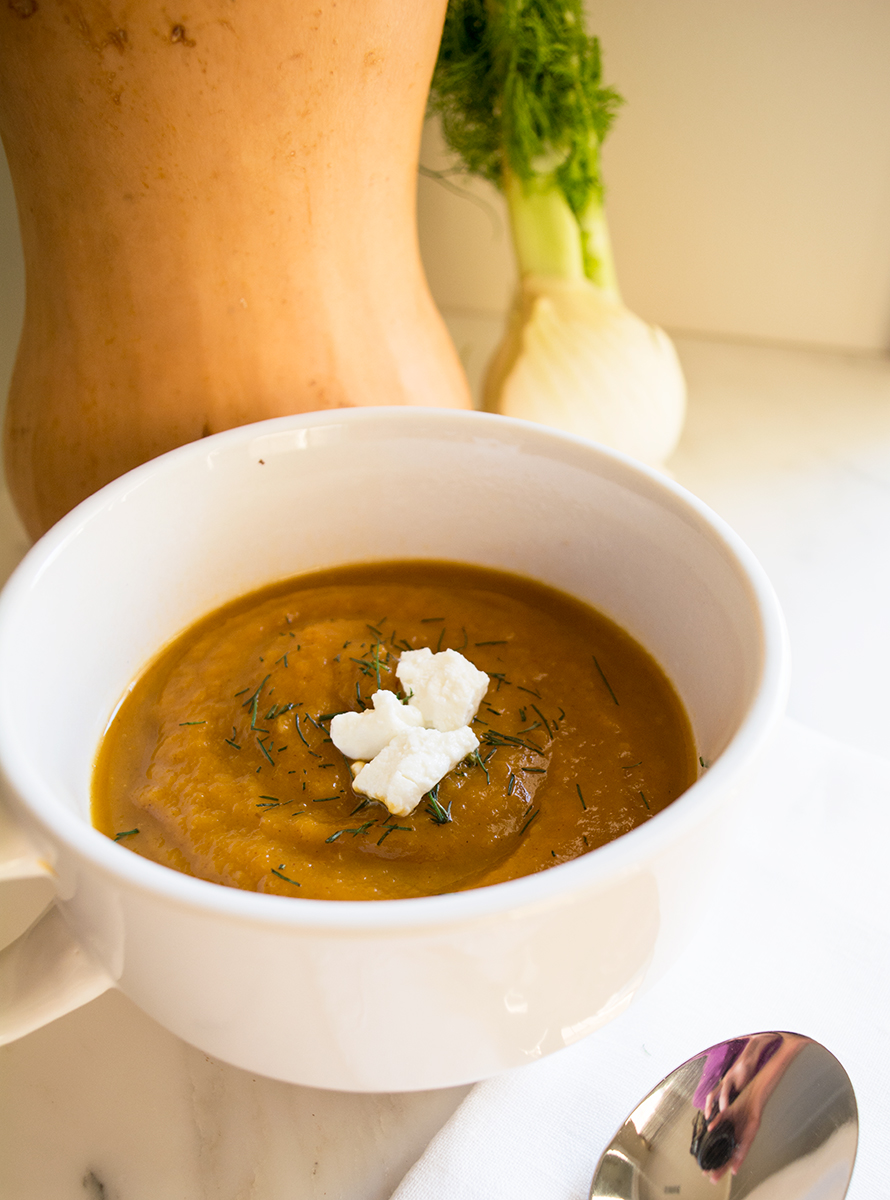 So, clearly I learned a valuable lesson with this one…photographing a spoon can be tricky! My goal was NOT to show you my camera nor the fact that I had on a loungy pink sweater that day, oops!
I added a bit of goat cheese to our bowls for its creaminess, definitely a great contribution. This soup is the perfect pair for a hot grilled cheese sandwich or a nice autumn salad, we went for the grilled cheese and it was wonderful dipped in the soup.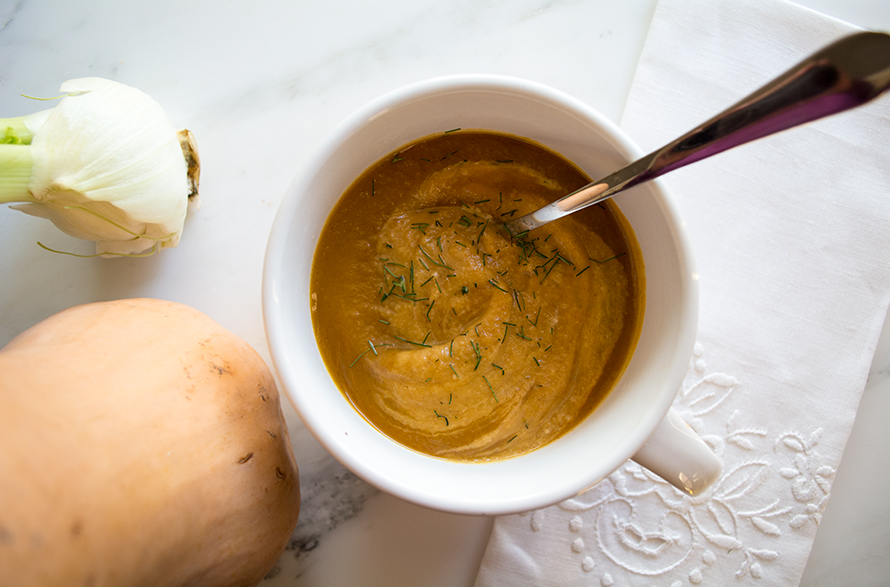 If you're looking for something nice and warm that feels festive for the season, this is definitely a good start! I hope you'll give it a try!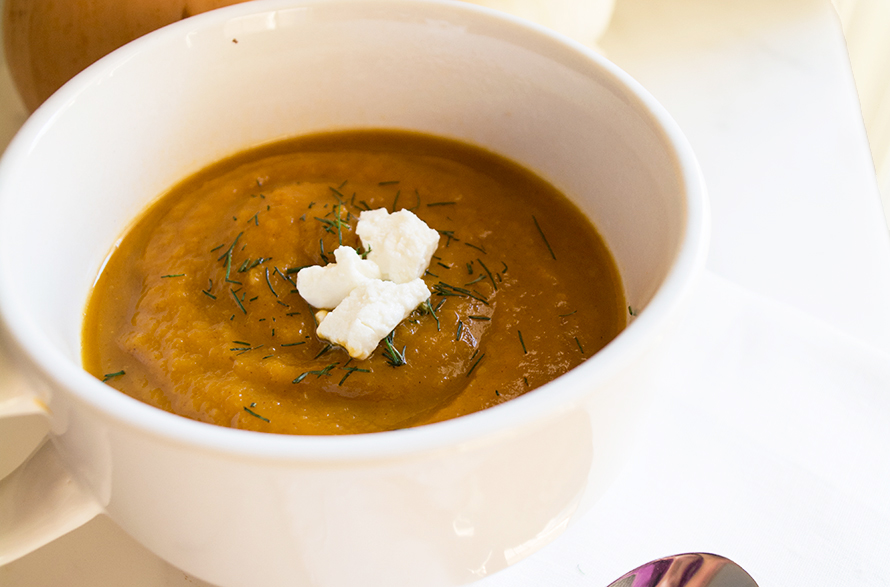 Print Recipe
Butternut Squash Soup
Butternut Squash Soup with fennel, apples, and a hint of kick!
Ingredients
1

butternut squash

cut in quarters and seeds removed

3

garlic cloves

1

tbsp

coconut palm sugar

divided in half

1

tsp

cinnamon

divided in half

salt and pepper

if desired

2

apples

peeled, cored, and sliced

1

fennel

or onion, approx 1 cup chopped

1

tbsp

coconut oil

3

cups

vegetable broth

1

tsp

salt

3

tbsp

honey + 1 tbsp coconut palm sugar

Optional: 1/4 cayenne pepper

Suggested Toppings: goat cheese

feathery tops from fennel, pumpkin seeds, crackers, additional cinnamon
Instructions
Preheat oven to 400 degrees.

Cut squash in half, lengthwise, spoon out seeds then cut in half again making quarters.

Place squash quarters on baking sheet, cut side up.

Combine coconut sugar and cinnamon and sprinkle/rub half of mixture evenly onto squash, bake squash for 15 minutes.

Peel skin from garlic cloves, add to baking pan (after first 15 minutes) and continue baking for an additional 25 minutes or until squash is tender.

Cool until able to handle and using a spoon, scoop roasted flesh from skins.

Meanwhile, in a large pot or skillet, heat coconut oil, and add apples, fennel

In a large pot, heat oil and add apples, onion and remaining cinnamon/sugar mixture - sauté for 5 minutes or until soft.

Add vegetable broth and cooked squash, stir to combine well.

Simmer on low heat for 15 minutes.

Add salt, honey (see notes) and cayenne pepper.

Using a blender or Nutribullet, puree until soup is smooth and reaches your desired consistency.

Garnish with desired toppings and serve!
Notes
*Adjust honey quantity according to the sweetness of your apples. My apples were not overly sweet, therefore I started with 1 tbsp of honey, but ended up using 3 plus 1 tbsp coconut palm sugar. *I used the fennel because I had it in my CSA and wasn't sure what else to do with it, you could totally swap this out for an onion!
Nutrition
Serving:
1
g
|
Calories:
158
kcal
|
Carbohydrates:
34.6
g
|
Protein:
1.1
g
|
Fat:
4.1
g
|
Saturated Fat:
2.4
g
|
Polyunsaturated Fat:
0.3
g
|
Sodium:
108
mg
|
Fiber:
3.8
g
|
Sugar:
23.1
g
Recipe adapted from Lexi's Clean Kitchen.  Facts and Benefits of Fennel taken from Wikipedia and whfoods.com.