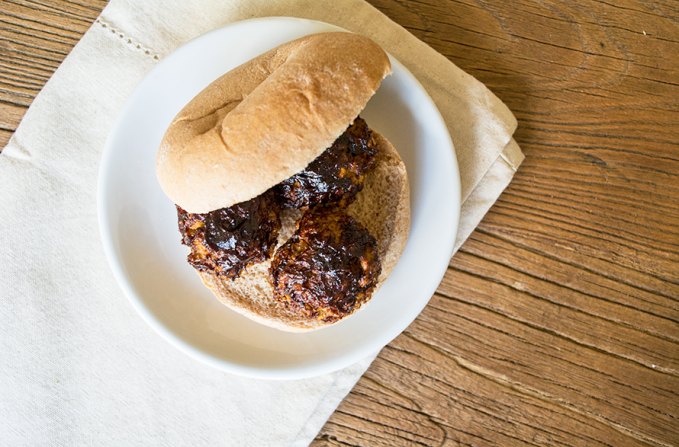 Two for two!
These BBQ Lentil Meatballs are the second vegetarian meatball recipe I've made here, and I am over-the-moon with the outcome of both! You may remember the Vegetarian Quinoa Meatballs I posted back in November, they were full of fresh herbs, eggplant, parmesan, all ingredients that gave them an immense flavor that paired perfectly with a red sauce pasta sauce.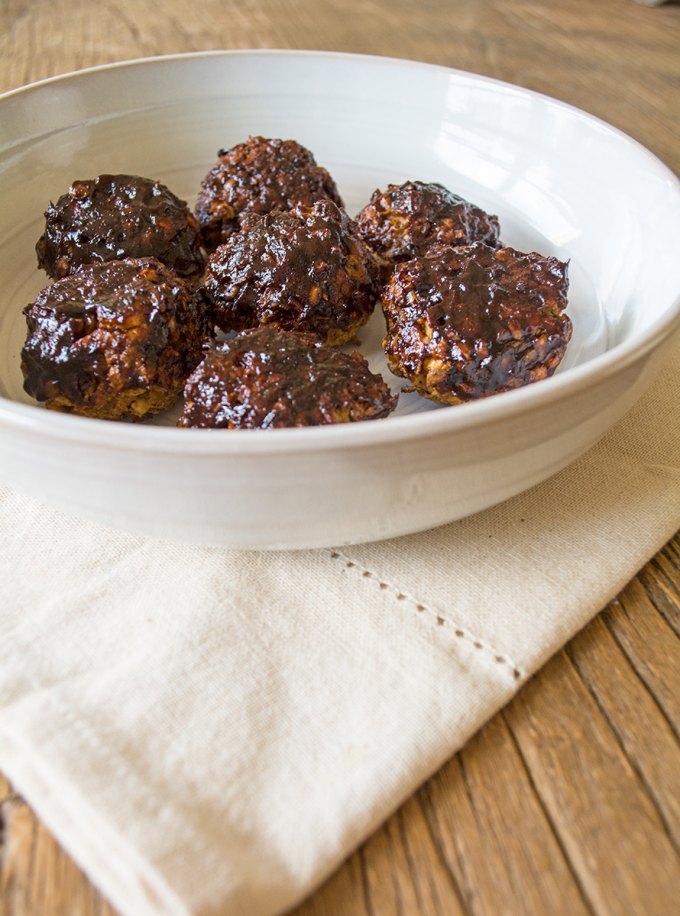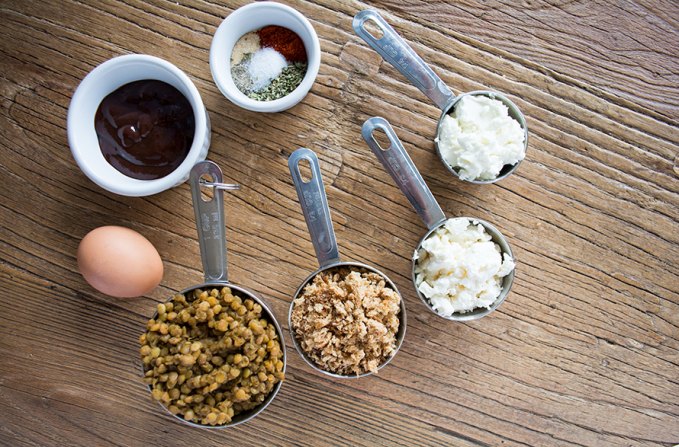 These, however, are completely different. The robust peppery flavor of the green lentils is perfectly complimented with the saltiness of the feta. Throw in the sweet and creamy flavor from the goat cheese, then top it all with a spicy BBQ sauce, and I promise you will not miss the meat!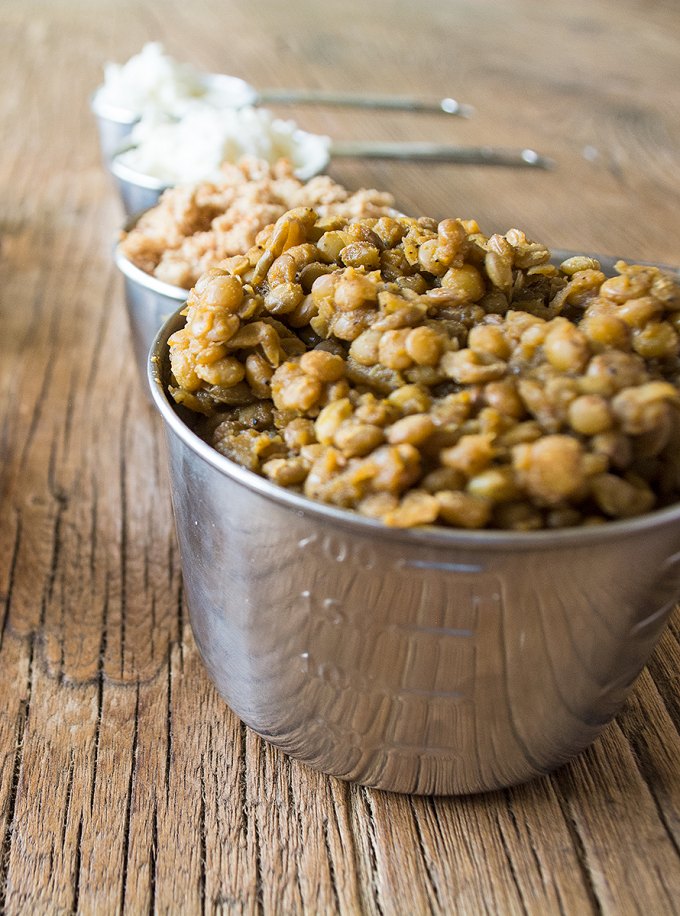 Only problem now is deciding which I like better. Luckily they are so uniquely different that I don't think I really have to pick.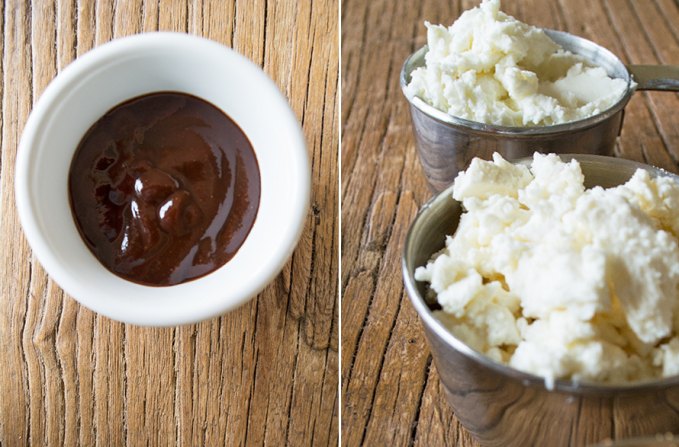 The overall prep and cook time looks long on these, but I cooked up the lentils while I did other things and once they were ready everything came together really quick.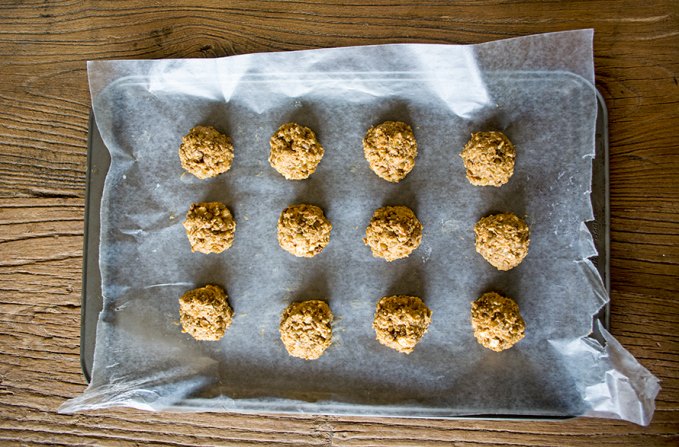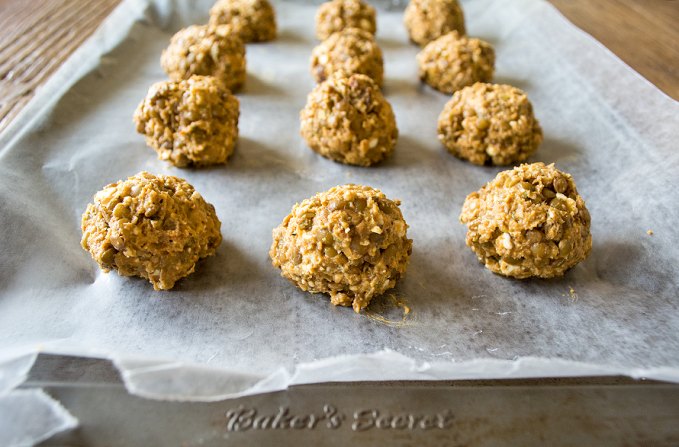 I will say that flipping them half way through was  a bit of a trick as a few of them wanted to fall apart a little when I picked them up, off the wax paper. Next time I may try ditching the parchment paper and just greasing my pan well.
Fortunately because they were not all the way cooked, I was able to pack them back together before cooking them the rest of the time and they came out great!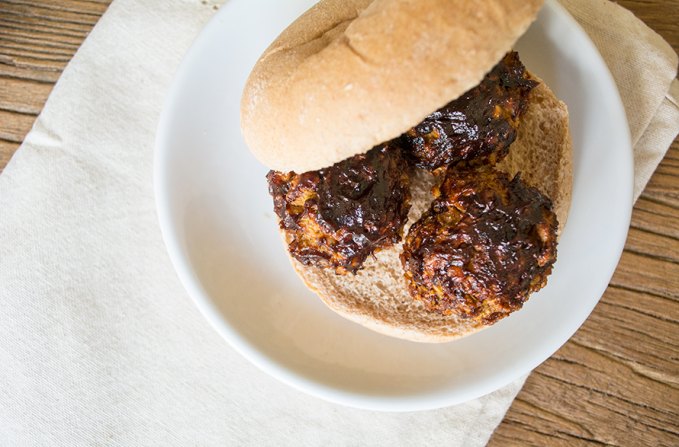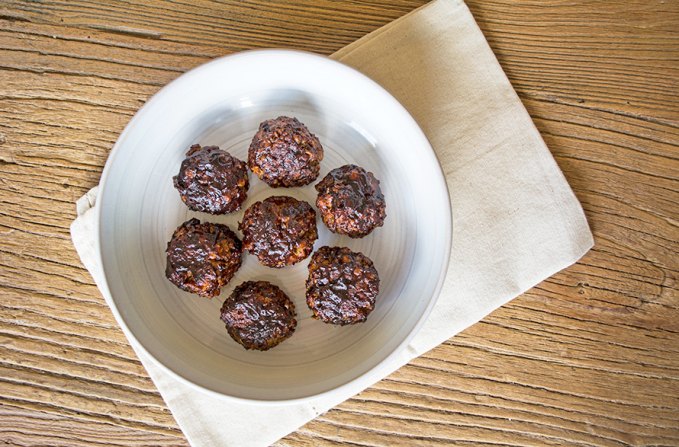 These BBQ meatballs are lovely on their own, but also work perfectly on a bun or hoagie.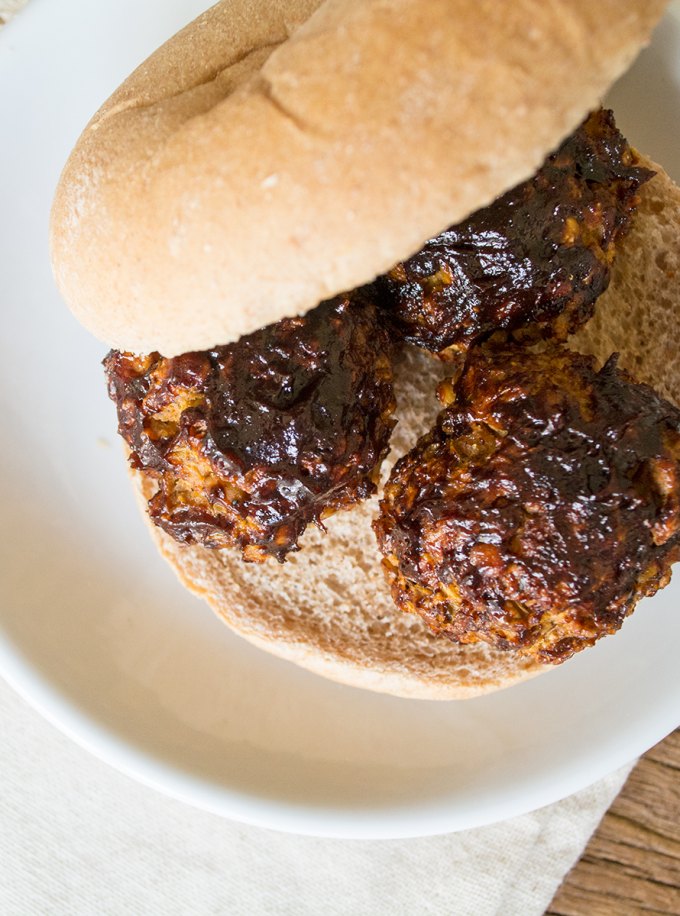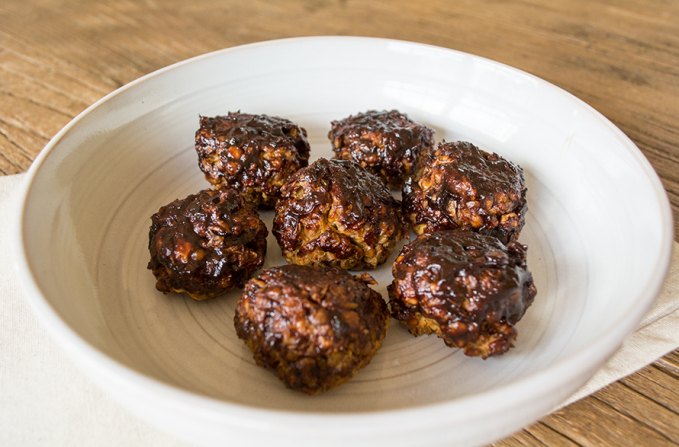 They would also be a great appetizer to serve if you're having a dinner party or get-together.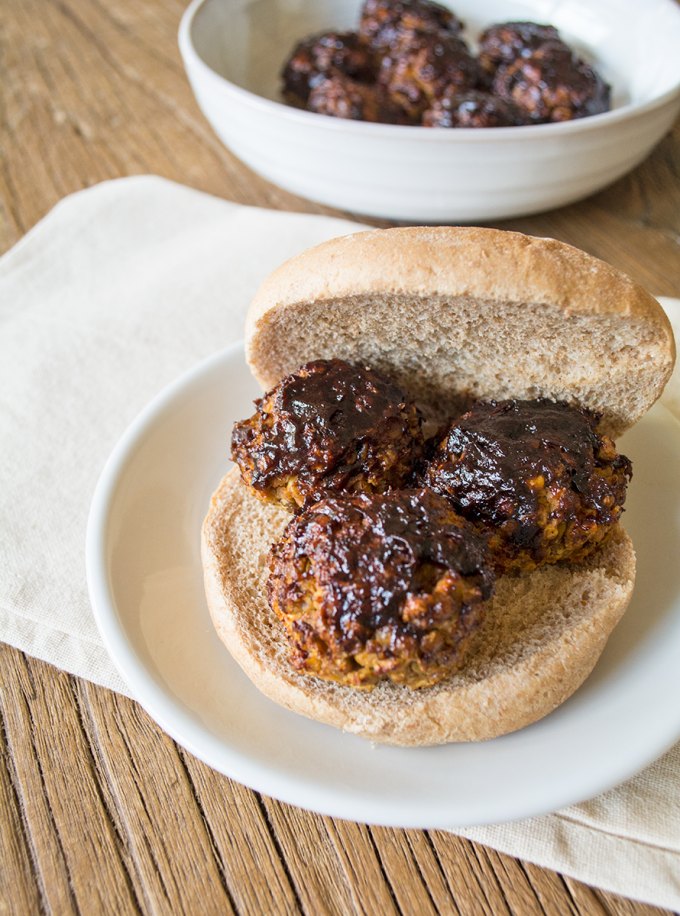 So glad the weekend is here! My parents return home from their cruise tomorrow. Josh and I are picking them up from the airport around 5pm, we haven't been able to talk to them since they boarded the boat and I am so anxious to hear all about it! I'm praying that this trip brought my dad the desperate rest he needed and hoping the fresh air and sunshine aids in my mom's healing!
Happy Friday, I hope you all have a wonderful weekend!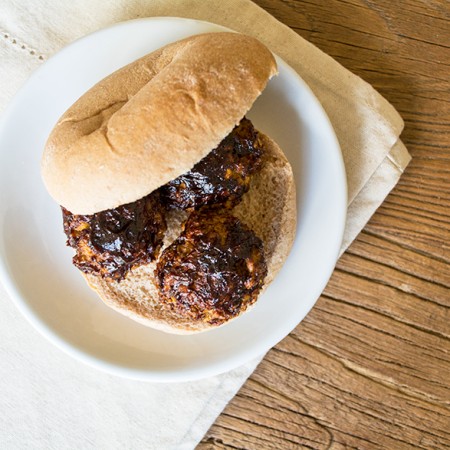 Print Recipe
BBQ Lentil Meatballs with Feta Cheese
These BBQ Lentil Meatballs are filling and flavorful, you won't even miss the meat!
Ingredients
1

cup

cooked green lentils

slightly mashed

½

cup

bread crumbs

sprouted bread

1

large egg

1/2

cup

feta cheese

1/4

cup

goat cheese

1

teaspoon

garlic powder

1

teaspoon

oregano

1/2

tsp

paprika

1/4

tsp

sea salt

1/4

tsp

black pepper

1/3

cup

bbq sauce

I used Trader Joe's All Natural BBQ Sauce
Instructions
Cook the lentils according to the directions on the package (I cooked mine in vegetable broth with white wine vinegar and Trader Joe's Everyday Seasoning).

In a large bowl combine all the ingredients for the lentils, with exception of BBQ sauce.

Stir until well combined then place in fridge for 10 minutes.Meanwhile, preheat oven to 400˚ and line try with parchment paper.

Measure out fairly large spoonfuls of lentil mix and roll into a balls. Place all rolled meatballs on parchment covered tray.

Bake meatballs for 15 minutes, flip (this can be tricky), and bake for another 15-20 minutes or until crisp and firm.

While meatballs finish up, heat BBQ sauce in a small sauce-pan on stovetop. Once you remove meatballs from the oven, brush them with warm bbq sauce and serve.

We ate them both by themselves and in a bun, both delicious!
Notes
For the bread crumbs, I just toasted a piece of sprouted bread until it was nice and crispy, let it cool, then broke it into small crumbs.
Nutrition
Serving:
3
g
|
Calories:
193
kcal
|
Carbohydrates:
25
g
|
Protein:
13.1
g
|
Fat:
4.9
g
|
Saturated Fat:
2.8
g
|
Polyunsaturated Fat:
0.1
g
|
Cholesterol:
66.9
mg
|
Sodium:
607.3
mg
|
Fiber:
5.6
g
|
Sugar:
9.3
g
Recipe adapted from Naturally Ella's BBQ Blue Cheese Lentil Meatballs.