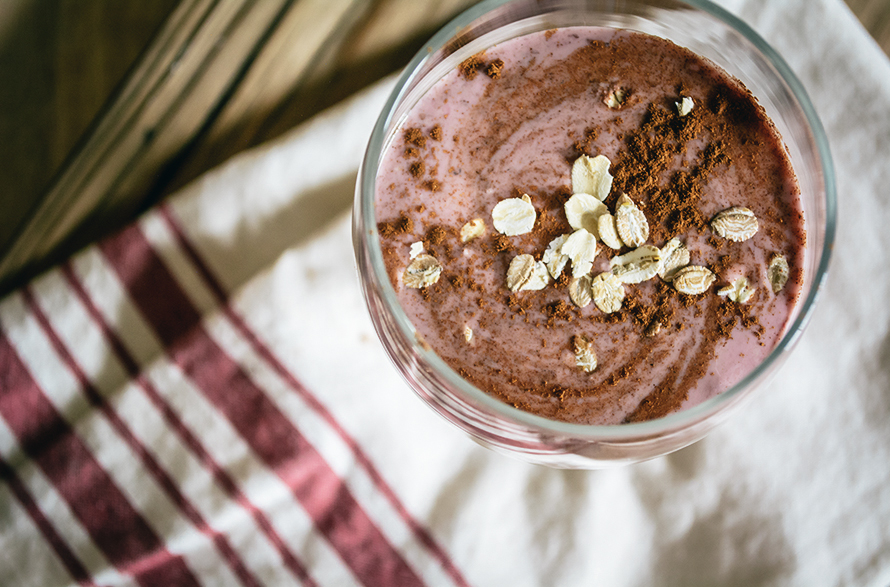 I am super excited to bring this post to you today, not only do I have a tasty smoothie to share with you, but thanks to Bai5, I also have a giveaway! The people at Bai5 reached out to me a month or so ago to see if I was familiar with their product and if I'd be interested in sampling several of their flavors, before creating a recipe, and hosting a giveaway for my readers. I was thrilled at the opportunity and jumped at the chance. Free yummy, healthy drinks, full of antioxidants and other nutritional benefits shipped directly to my doorstep? Yep, please!
And while I had heard of Bai5 and even sampled one of their delightful drinks at Costco several months back, I knew little of their brand, product, and vision. After receiving a bottle of each of their unique flavors, I did a bit more research to discover how they manage to create such flavorful drinks, without the calories, or aspartame. I learned that each bottle of Bai5 is made from fresh fruit flavor infused with coffeefruit. Coffeefruit is an antioxidant-rich superfruit, these free-radical fighting antioxidants help protect the body against the damaging process of oxidation. Each bottle is sweeten with organic stevia, keeping the product all natural and only five-calories per serving! I think I can handle that. I tend to only drink water, coffee, and occasionally hot tea. I love flavored waters and vitamin drinks, but so many of them are either loaded with sugar, made with aspartame, or full of unnecessary artificial ingredients. I love having an option that is bold in flavor, while sticking with natural ingredients, that can actually offer my body some benefits!
Before I get to the details of the giveaway, lets chat about this smoothie. It is fresh and sweet, yet a bit tart. I tend to like my morning breakfast to not be overly sweet, so for me, this smoothie is just right. However, if you prefer your smoothies on the sweeter side, I'd suggest using the Brasilia Blueberry or Sumatra Dragonfruit in place of the Ipanema Pomegranate – OR, add a little extra stevia or honey to the mix. The Greek yogurt and whole oats create a great thick consistency, while the flaxseed adds some fiber, and the raspberries, pomegranite, and cinnamon fill in the flavor! One of the reason I love smoothies is you cannot go wrong, use what you have, change it up next time, add a little of this or that – ultimately load it up with whole, nutrients dense foods, a bit of fresh flavor and color, and you're golden!
To learn more about Bai5, check out there site here!
Be sure to enter below for a chance to win a case of Bai5 drink!